THE RESURGENCE OF GRASSROOTS SHORT TRACK RACING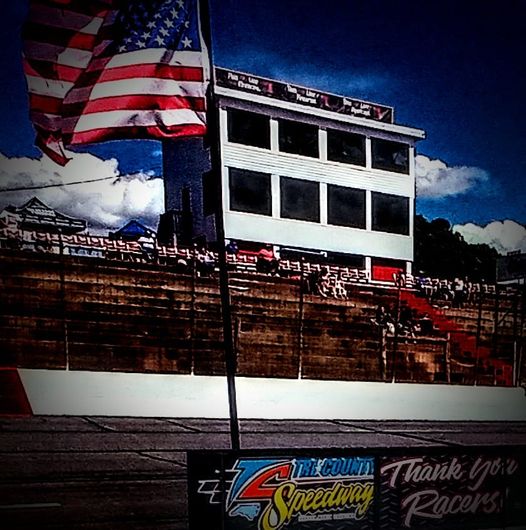 Do you believe in fate? Have you ever experienced a period of events that end up so amazing, you can't help but notice the magic in it all? As a journalist, what you hope for are stories that write themselves. And as a sports journalist, events so grand, you just have to write what happened. As it turns out, life can indeed be more amazing than fiction. But, in normal times, you couldn't really expect to experience that time and time again, exceeding expectations every time. But, that's just what me and my son Josh are experiencing. We have been on an amazing journey that if not documented, it would be hard to believe. We've seen a rookie beat a Hall Of Fame legend in only his second modified start. Bobby was coming, but the kid already had him beat. We saw a "big time Cup stah" come down and win in a southern modified tour race. We saw Josh Berry play strategy to win on the CARS Tour right after he won the Martinsville Xfinity Series race. And we saw the most amazing late model race you could ask for, at Tri-County Speedway, in the Dual Track Showdown race there. And while everyone wants to talk about the controversy surrounding that race, all we can remember is the 3 wide battle for the lead at the end of it. We have seen the most incredible racing I've seen in my lifetime, no exaggeration. And I've seen a lot of amazing racing.
And through it all, we've also seen the biggest crowds I've seen at a short track in many years. And while we've heard stories of low crowds and car counts throughout the country, that's not what we've experienced. We went to Florence on a cold windy day, and the crowds came and endured. We went to Orange County and listened as the "gatekeeper" told us about the biggest crowd he's seen in awhile, and maybe ever at their CARS Tour event this year. Every SMART Modified Tour race we have been to has seen outstanding crowd attendance. Yes, these are big events, but the local team turnout has been exceptional as well. And so while others say that the short track scene is still in trouble, I say, don't buy it. Yes, the pandemic had brought adversities to racing. But the crowds are back, and the tracks and tours that notice, and put on the best shows, are going to take advantage of a time that racing teams that remain who have cars on jacks haven't seen. And the drivers and teams that find solutions, and go out and race amidst the adversity, are going to reap the greatest rewards. What I'm saying, and don't take this lightly, is that despite what you've heard, grassroots local short track racing is going through another growth. It's big, and it's sustainable. And the ones in the racing industry that have taken notice are going to benefit greatly. And the teams that sit, may get left behind, as their competitors draw the sponsors that are coming back, the purses that tracks are putting up, and the prestige that fan attention brings to the sport.
The thing is, I'm not speculating. I'm watching it all go down. And Short Track Report wants to show you what you've been missing. I'm not only telling you short track racing is back, Short Track Report is dedicated to showing you. We'll follow the SMART Tour, who's bringing back old school racing, and drawing amazing crowds, and showing it's the premier touring series on the central east coast, if not way beyond. And the Carolina Pro Late Model and Crate Modified Series, drawing the best young racing talent in the country. And to top it off, we are surrounded by the best short tracks in the nation. Now we don't have to ask about fate. We're seeing, what I truly believe, is a magical period for grassroots racing. And we get to bring you an inside view from the greatest racing area in the country. And as I stated, every race we've attended has been an exciting event. We can't help but wonder, as Short Track Report starts it's journey, the amazing moments we will encounter going forward. And we look forward to bringing you racing that will prove my point.
We've come to know the racing community as a community of family, faith, determination, and hard work. And we want to show more than just the results of the race. We want to go beyond that and show the nation what makes the racing community, and the sport itself so great. So join us at the track and experience for yourself the resurgence of short track racing. Don't believe me? Come see for yourself!