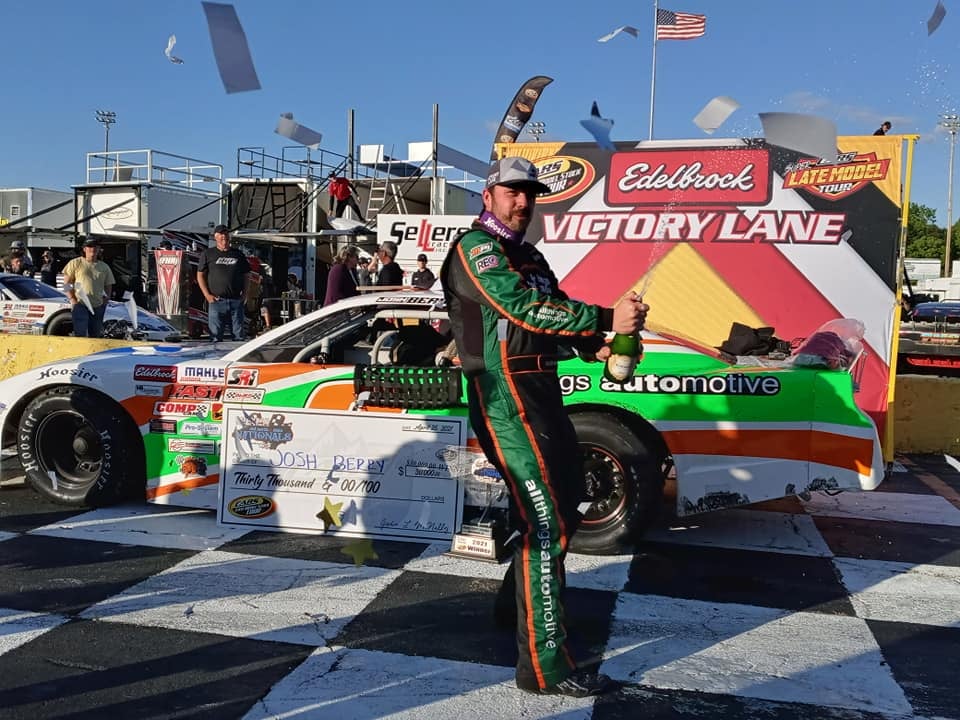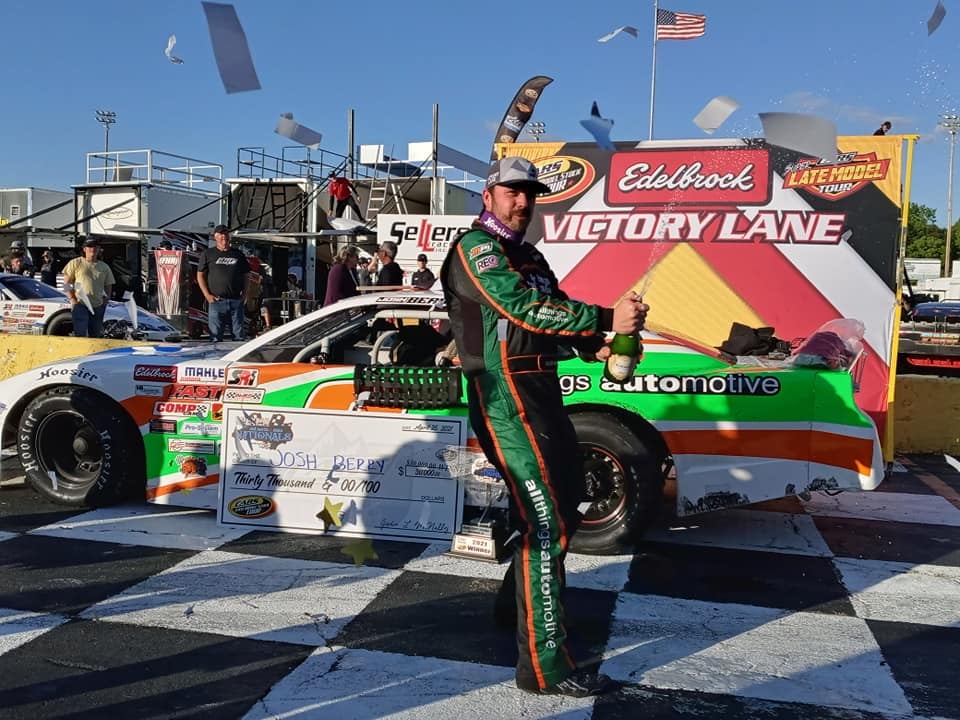 "I probably get more fans from going to a race at Hickory or Pensacola or New Smyrna than I do going to do something at the NASCAR track."

William Byron
I already knew that there was a growing separation between NASCAR and local short track racing, but it wasn't until we started Short Track Report that it became a glaring issue that was right before me. It was kind of a surreal realization, as seemingly no one around me in the industry seemed to notice, or worse, because they didn't care. That realization was the moment I realized that this is a problem that should be addressed and recognized as soon as possible. But, it was also a realization that that was going to be a more daunting task than I at first realized. It's hard to make change in something that doesn't realize it needs some change. But change it must, as there is a growing rift that if left unattended, could become the tear that completely separates irreparably. Luckily, there has been a new development that has cast a little light at the end of the tunnel. And if we're real lucky, it's hopefully the train that rolls through and opens the eyes to a glorious new sunrise as it breaks free from the tunnel and out in the open where it can gain the steam to climb the mountain.
A little too dramatic? Not hardly. I would argue that it's not dramatic enough. If there was one quote I would want the NASCAR authority and the NASCAR fan alike to hear, it would be – "If you forget where you came from, you'll lose sight of where you're going." And one could argue that's the case here. Ask any older NASCAR fan if NASCAR has lost sight of it's core base and they'll all give you the same answer – absolutely. And so at the same time, the new fans that it courted to step into the modern era has little to no connection to the past, except for their own families that have expressed it to them, or the NASCAR families such as the Earnhardts and Elliotts who they recognize, and who bridge the generational gap.
But the truth is that NASCAR needs a healthy and connected local short track base. And the answer why is simply because this is where it's talent is honed. But even more than that, this is where it's fanbase is honed. And if it loses that connection, it suffers tremendously for it, whether it accepts that fact or not. And one of the reasons should have been obvious. You see, in stock car racing, more so than any other form of auto racing, relies on the characters in the cars as much as the racing on the track, which of course is dictated by the characters in the cars. The challenge of contact racing hinges on the personalities of the drivers that challenges each other in this form of racing. Like it or not, that's the truth of stock car racing. And it's been that way from the beginning. Every sport needs it's heroes. And those heroes are still formed where they always have been, on the short tracks of America.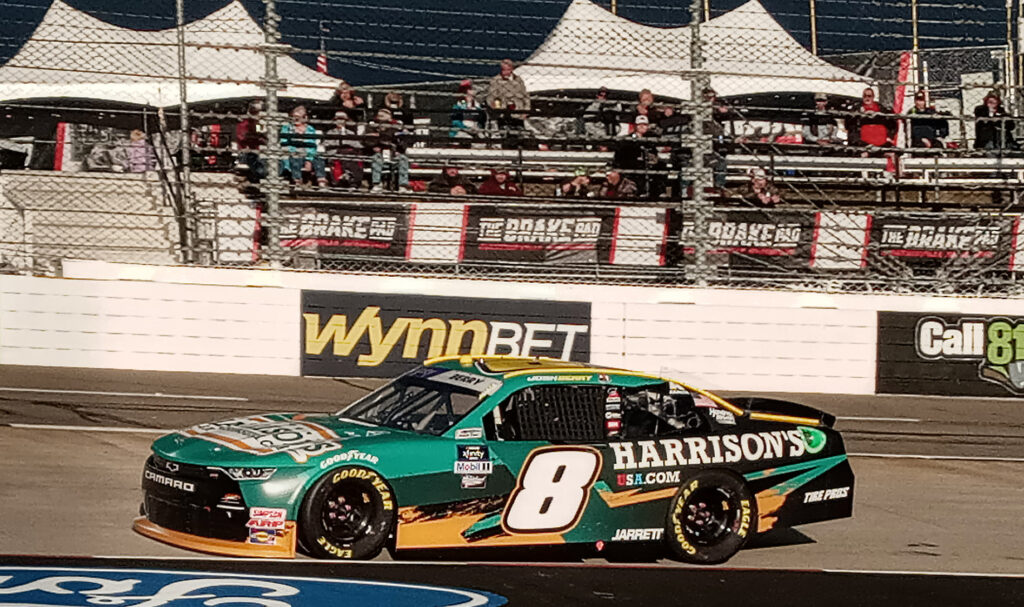 The recent revitalization of North Wilkesboro was an eye opener for NASCAR. And while it took the notoriety of Dale Jr to pull it all off, it was the local short track fans that were the real stars. They packed that place. And this even after the Smiths pulled racing from this area and track for almost 30 years. After they left it to sit and rot, they did all they could to build the legacy of Texas Motor Speedway on the back of that move, but it's never truly materialized. However, when it returned to the famed short track, the crowd came back like they never left, and for local short track racing. A turnout so big, NASCAR took notice and is bringing the coveted All Star Race back to the Speedway, along with a Craftsman Truck Series race in 2023. The fans have spoken to the importance of not only short track racing, but local short track racing. And here in our region, the very same local short tracks it began on. And to all of you NASCAR fans that don't know or recognize the young talent coming up in the sport, you should! Because they are right now racing on your local short tracks across the country.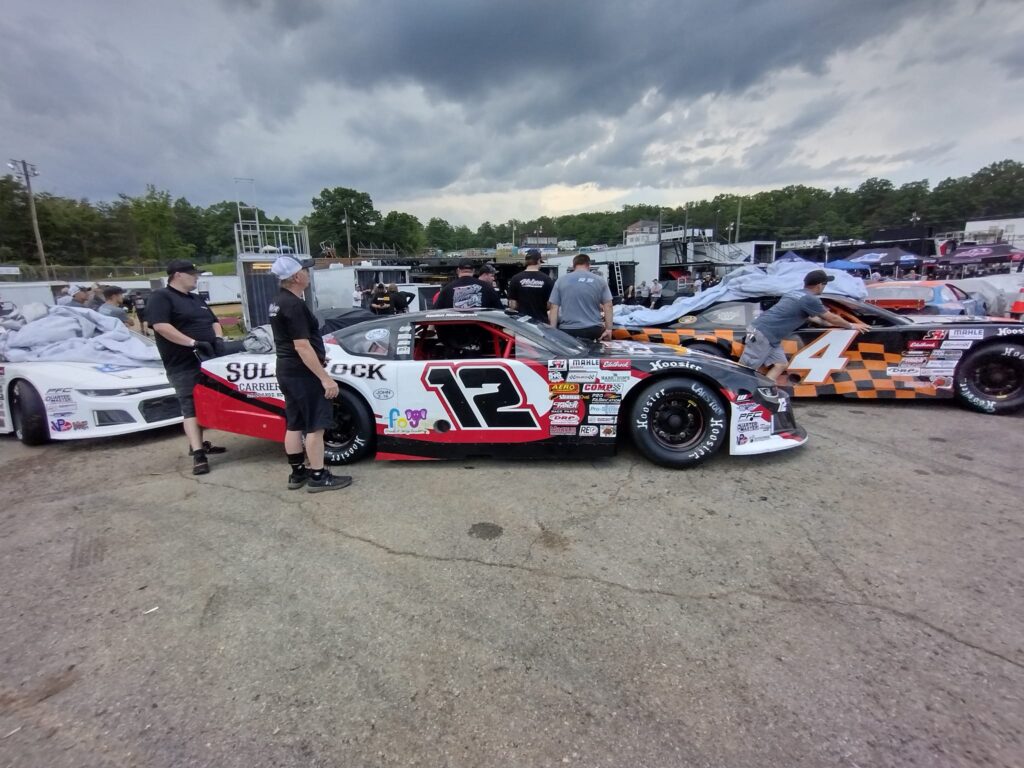 Just for an example, three of the top NASCAR divisions we'll cover when we go to Bristol this coming weekend is represented by local short track racers we cover in the central east coast region. Whether it's Leland Honeyman who we covered in the Carolina Pro Late Model Series in 2021 and will be in ARCA and Trucks, Kaden Honeycutt who currently runs the CARS Tour who will be in the Truck Series, Bobby McCarty who is Honeycutt's teammate on the CARS Tour and will be in the Xfinity race, or Hall Of Famer Bobby Labonte who for the love of the sport runs in the SMART Modified Tour, local short track racing is intricately tied to the local short track racer, and indeed, that is where it's future WILL be formed. And though NASCAR has the Roots marketing program, it needs to realize the absolute necessity for a very healthy local short track racing scene, and not just the NASCAR tracks, but all of them, independents included. There was a time that when you went to a local short track that was a NASCAR track, you knew it. But everyone can see that NASCAR has lost that. But maybe North Wilkesboro was the wake up call it needed. It needs to do more to reconnect with it's foundations, which is the local short track.
And we appeal as well to the local short track fan. As the truth I give to you, is that a healthy NASCAR will always lead to a healthy local short track scene. And that local short track scene can become bigger than it's ever been if the connection is restored. We know it's broken and no one else can tell us otherwise as the race coverage we've done that got the least attention was when we went to Martinsville in April. And we know why. We were even told by some that we were selling out covering NASCAR events. Of course we will shake all that off as we know our goals. And we know we have our work cut out. We will never leave where we started as that is who we are. It's in our name, Short Track Report. And we will cover the best asphalt short track racing in our region. That's what we do because that's what we love. The very first question we asked of a Cup driver was featured in an article by Matt Weaver from Racing America.
The question was "After years of declining attendance, short track racing has seen an amazing regrowth, but is now struggling due to the pandemic with supplies and tires. Do you think it's imperative that drivers on your level go to these tracks to help them market and bring in fans?" Byron responded – "I probably get more fans from going to a race at Hickory or Pensacola or New Smyrna than I do going to do something at the NASCAR track. I feel like people see that you're able to do neat stuff. Those guys are really good at what they do, so the racing is no different than up here, it's just a matter of different cars and different series. My wish would be that we had more short track races close by the Cup race so that we could have guys do that. So, hopefully in the next couple of years, we can get the schedule synced up."
And now with Chase Elliott praising the return of North Wilkesboro and clamoring for the return of Nashville Fairgrounds, along with Kevin Harvick and multiple other big stars building Late Model Stocks, the gap may have finally begun to bridge.
Tags
Bobby Labonte
,
Bobby McCarty
,
Bristol Motor Speedway
,
Carolina Pro Late Model Series
,
CARS Tour
,
Chase Elliott
,
CPLMS
,
Dale Earnhardt Jr
,
Dale Jr
,
Josh Berry
,
Kaden Honeycutt
,
Kevin Harvick
,
Late Model Stocks
,
Late Models
,
Leland Honeyman
,
Martinsville Speedway
,
NASCAR
,
Nashville Fairgrounds Speedway
,
North Wilkesboro Speedway
,
Short Track Racing
,
SMART Modified Tour
,
SMART Tour
,
William Byron