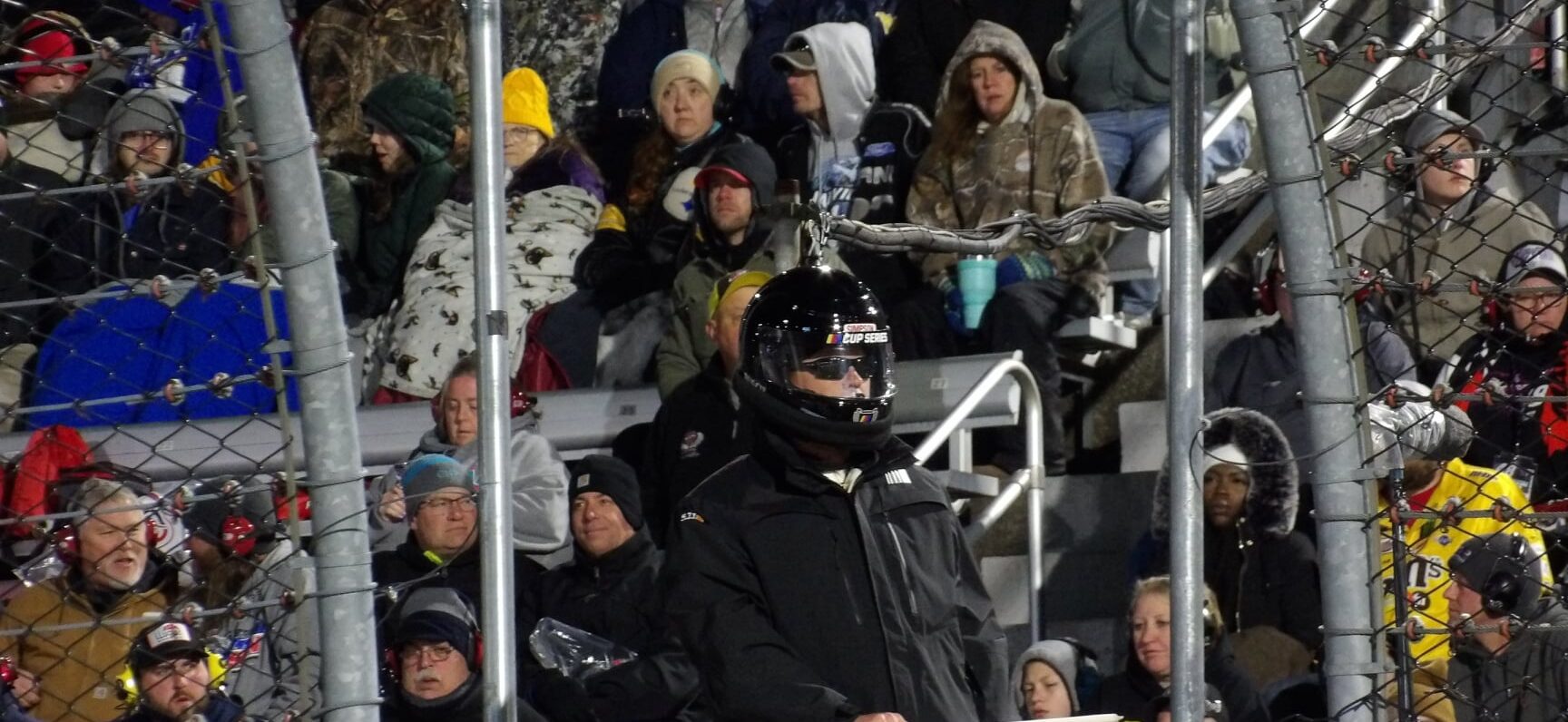 COLD AS ICE – The NASCAR Camping World Truck Series And Cup Series Spring Races At Martinsville 2022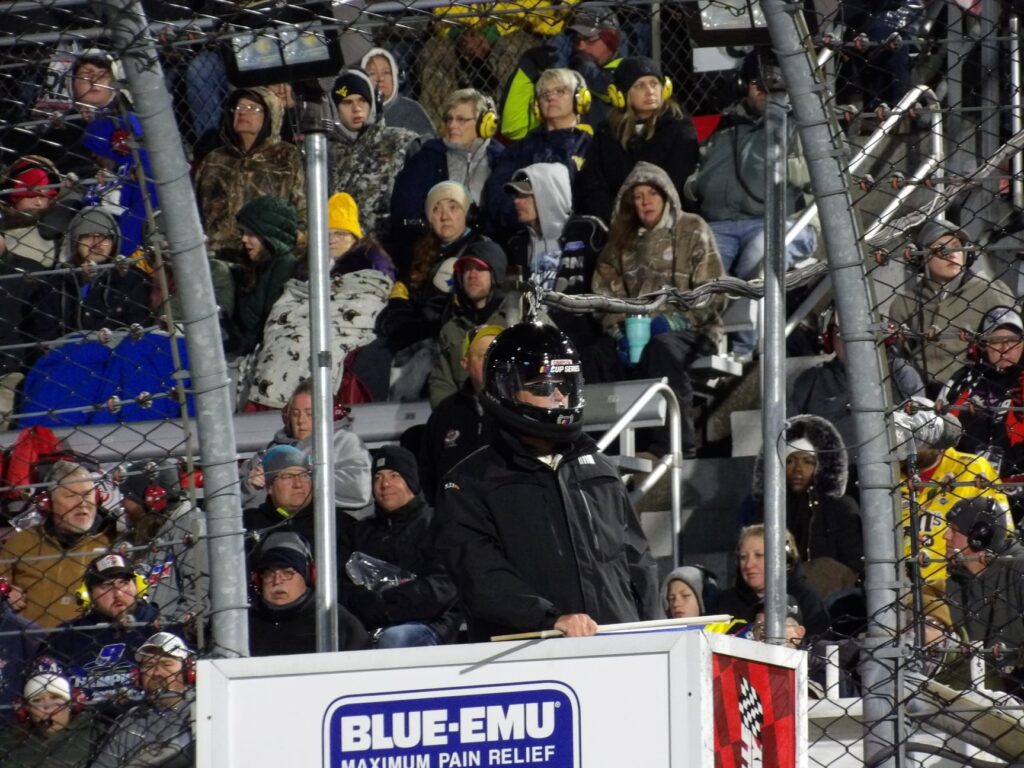 "Our strength grows out of our weakness"

Ralph Waldo Emerson
Clay Earles built Martinsville Speedway from the Virginia clay in Henry County in 1947 and held his first race there to six thousand fans among scant seating availability. But he made it work so well that the young upstart NASCAR organization, formed in 1948, came calling in 1949. And from there, history was made. So much so that we come into Martinsville this weekend as they celebrate their seventy fifth anniversary of great and exciting short track racing competition. And, excitement has been growing about NASCAR's new Cup car for 2022 and beyond. The opening races this year have been no less than epic, and the short track fans are hoping for great racing this weekend. It's the first time the organization has run it's top three tier racing series at the track in one weekend, and by all accounts, it should be another epic weekend at the track. This is Short Track Report's first opportunity to get a closer inside look at the NASCAR Series as a whole, and we can't be more excited about it.
The Camping World Truck Series did not get to qualify due to weather, and so after the Xfinity Series finishes their practice and qualifying laps, the pre race ceremony for the Trucks began. As always, the track does an amazing job building pre race excitement, but after the grand pre race spectacle is completed with complete approval from the fans of the Camping World Truck Series, the invocation is given, along with a rousing National Anthem performance by the Twenty Ninth Division Of The Virginia Army National Guard. The weather before the Truck and Cup races is unseasonable, and on both days the crowd is anxious for some great racing action, so without further delay, Let's Go Racin'!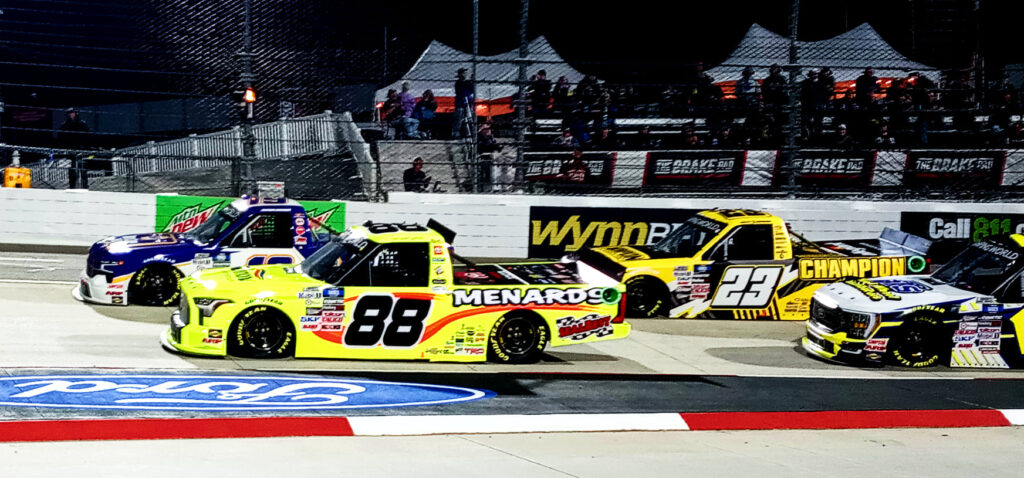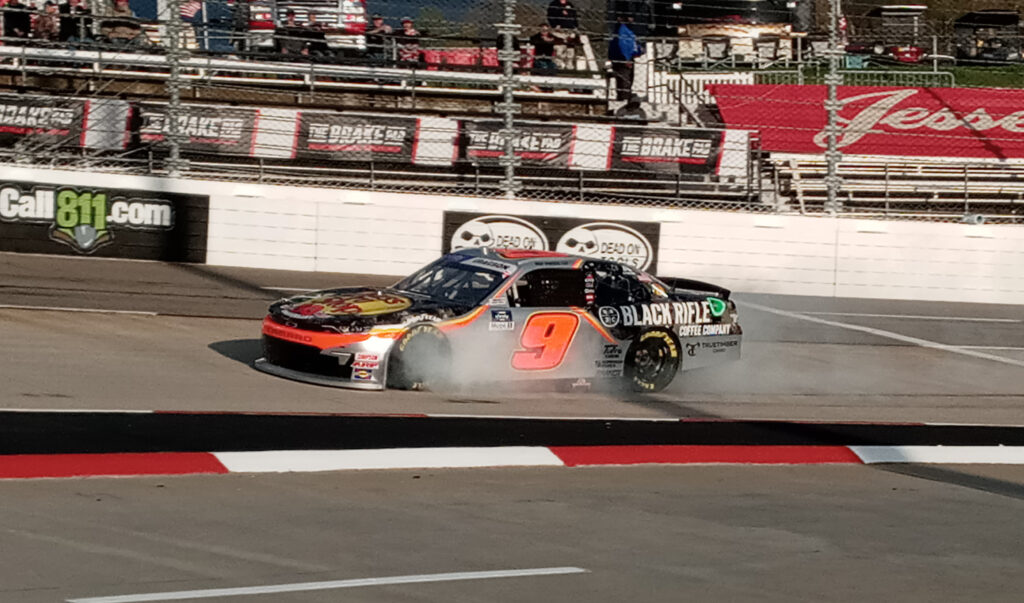 NASCAR CAMPING WORLD TRUCK SERIES BLUE-EMU MAXIMUM PAIN RELIEF 200
With qualifying being rained out, the field is set by the NASCAR rulebook. This means that the # 9 of Blaine Perkins, the # 35 of Jake Garcia, and the # 90 of Justin Carroll will not make the field. Starting on pole will be the # 38 of Zane Smith. # 51 Kyle Busch will start second, # 99 Ben Rhodes third, # 18 Chandler Smith fourth, and # 4 John Hunter Nemechek fifth. The start of the race would see Zane Smith make his home up front while the rest of the top 5 would duke it out early. The # 24 of Jack Wood and the # 40 of Dean Thompson would both find trouble as Stage 1 rolled on. In the end, it would be Zane Smith taking the stage checkered with # 52 Stewart Friesen making his way to second, Rhodes third, Nemechek fourth, and # 23 Grant Enfinger fifth. Everyone in the top five except for Rhodes would pit under caution, with Zane Smith winning the race off of pit road. Rhodes would take a gamble on a cold track and stay out on worn tires with teammate Christian Eckes in the # 98 starting second.
Stage 2 would see the action ramp up tremendously as the middle of the pack would fight tooth and nail for every position. Rhodes would make his strategy work as the field would have a hard time keeping up with him, even on fresh rubber. One outlier though would be the # 7 of William Byron. Byron, initially starting 32nd, picked Trucks off left and right, waiting for the right time to pounce up front. Rhodes would win Stage 2, gaining valuable Stage points with Eckes hanging onto second, the # 42 of Carson Hocevar getting third, Zane Smith fourth, and Nemechek fifth. Under the Stage caution, the # 7 Truck would stay out as some other contenders would take the same strategy, including Johnny Sauter in the # 13 and the # 51 of Kyle Busch.
Stage 3 would start fast and furious as numerous cautions slowed the pace. Those getting into issues would include the # 20 of dirt racer Dillon Steuer, the # 46 of CARS Tour regular Kaden Honeycutt, the # 52 of Friesen, and the # 22 of Austin Wayne Self. But out front, Byron was able to nail every restart, and, after one last long green flag run, would ultimately come home with his first ever Martinsville Grandfather Clock. He also gets Spire Motorsports' first ever Camping World Truck Series victory. The # 13 of Johnny Sauter would come home second, Kyle Busch third, Nemechek fourth, and Rhodes fifth.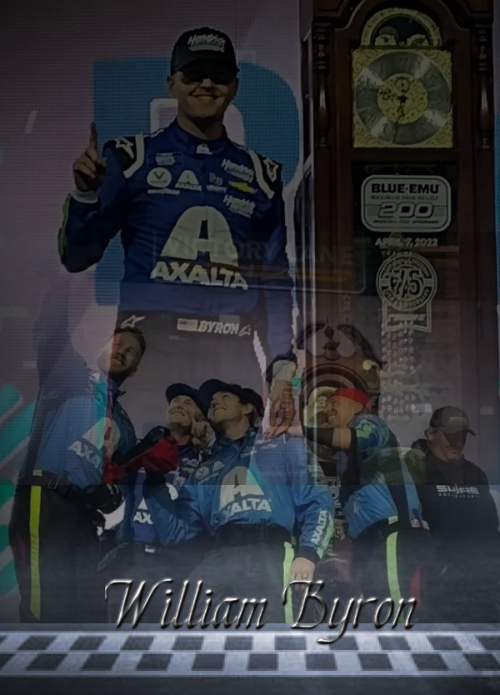 NASCAR CUP SERIES 2022 BLUE-EMU MAXIMUM PAIN RELIEF 400
The # 9 of Chase Elliott would gain the pole with a blistering time of 19.694 seconds. # 10 Aric Almirola would start second, Stewart-Haas teammate # 41 Cole Custer third, # 17 Chris Buescher fourth, and the # 24 of Truck Series winner William Byron fifth. The start would be delayed as cold showers bringing rain, sleet, hail, and even snow nailed the track. But when the start did come, the die hard fans were pumped and ready, despite the freezing temperatures. Elliott got the early advantage as the # 20 of Christopher Bell quietly snuck his way into the top 5. Byron also made his presence known, picking up several spots. Elliott would soon make history for Hendrick Motorsports, becoming the first team to lead 10,000 laps at a single track. But his accomplishment would soon be spoiled as lapped traffic made it difficult for the sport's most popular to stay up front. One notable example was that of # 99 Daniel Suarez. Suarez wouldn't go down without a fight, allowing Elliott to lose valuable time up front. Elliott would eventually get by Suarez to cruise to the Stage victory without further difficulty. Byron would come home second, Custer third, Bell fourth, and Almirola fifth.
Bell steals third away from Custer on pit road as Stage 2 gets underway in no time. Elliott clears once again as the # 22 of Joey Logano moves his way into the top five. In the middle of the field, the action is picking up as drivers know that laps are quickly ticking away. As Logano gains more spots, Team Penske teammate # 12 Ryan Blaney joins him, forcing Almirola and Bell outside of the first five. Elliott would take home more valuable Stage points as he wins Stage 2. Byron gets second, Logano third, Blaney fourth, and Custer fifth. Everyone pits under caution, which means that pit crews have to be on their A-game to get their driver settled for the final stage. And William Byron's crew is up to task and gets their driver out front ahead of Elliott. The # 3 of Austin Dillon will also make his first appearance in the top 5 coming to the restart.
Byron would get an excellent restart, taking lessons learned from the Truck race. Everyone settles in line and tries to find a rhythm to take them to the end. Pit stops would soon begin as drivers have to be perfect getting onto pit road for a chance to win. The # 19 of Martin Truex Jr. has trouble after his pit stop as he has a flat right front. No caution is thrown as urgency on the track is starting to show with drivers taking advantage of their fresh tires. As Byron cycles back to the lead, the caution is out as the # 11 of Denny Hamlin has a problem on the frontstretch. Hamlin would ultimately continue running as the field doubles up for the restart. Austin Dillon takes advantage of the choose rule and takes his Richard Childress Racing machine to second. # 45 Kurt Busch also finds himself in the top five as the field goes green again.
Byron once again fires off perfectly as Kurt Busch gains a spot from Blaney in fourth. But it's Byron making perfect laps up front, looking to collect his second Grandfather Clock of the week. But there's a caution just before the checkered as the # 38 of Todd Gilliland has hit the turn 3 wall. When it comes time to choose lanes, Joey Logano chooses the outside of row 1 alongside Byron. Byron has gotten amazing restarts all day, but can he fend off an aggressive driver like Logano? The green flies and Byron once again clears. But Joey slots in right behind as the white flag is thrown. Logano gives Byron a huge shove in turns 1 and 2, but Byron hangs on. Logano charges one final time in turn 3, but it just isn't enough as Byron powers off of the corner and wins at the Half Mile Of Mayhem for his second Grandfather Clock of the week. Logano would come home second, Dillon third, Blaney fourth, and the # 1 of Ross Chastain gets a respectable fifth.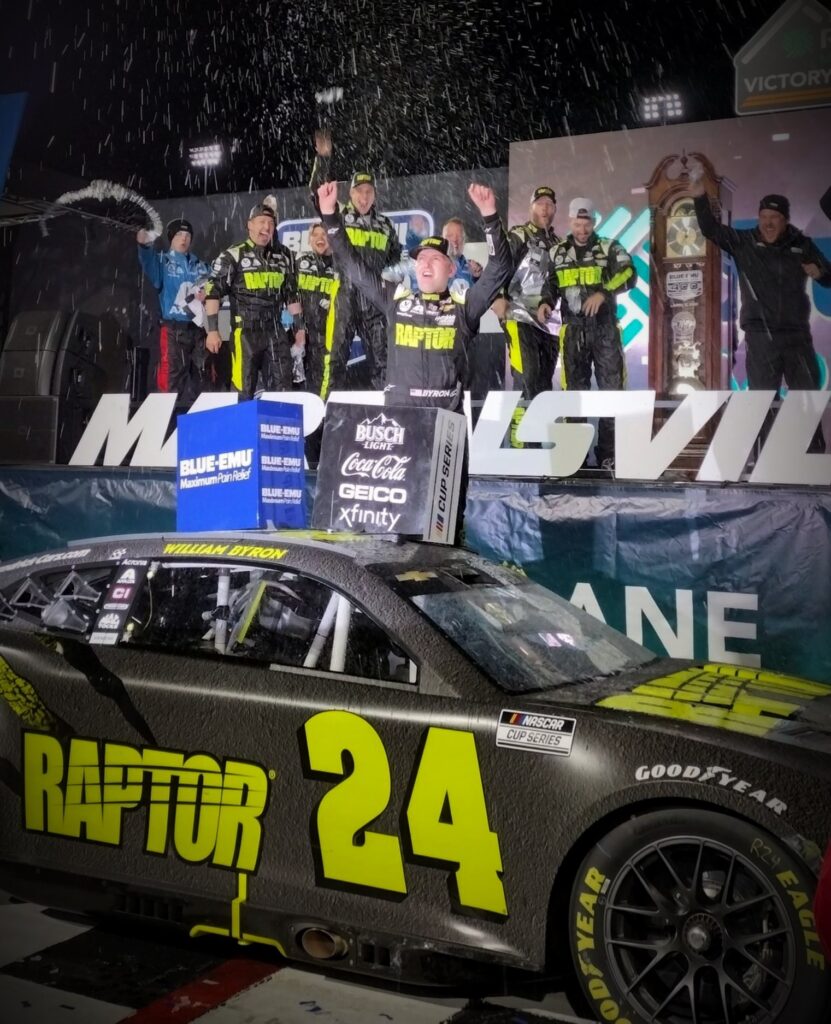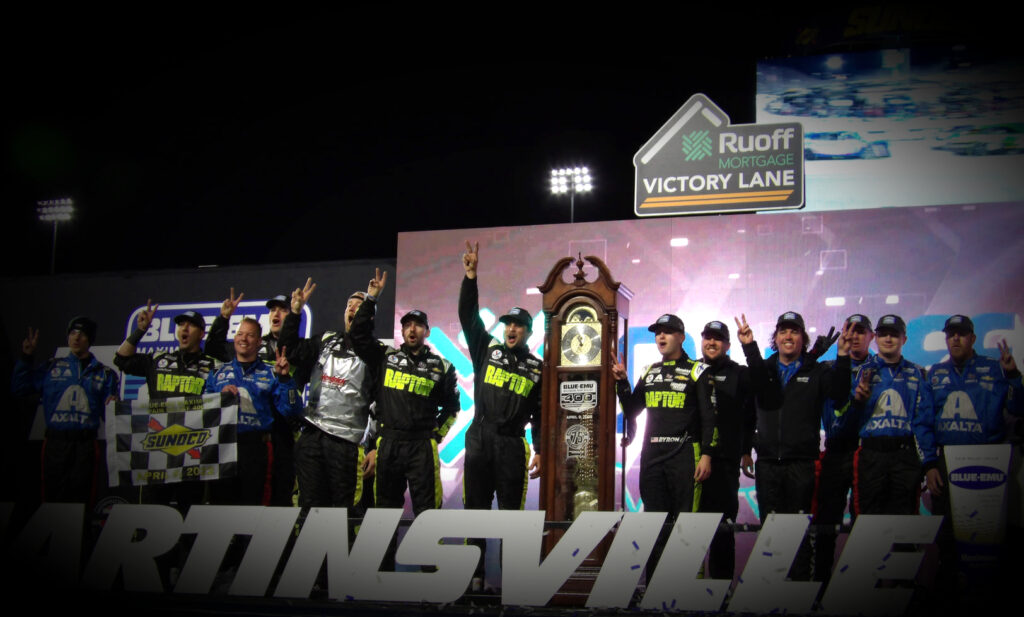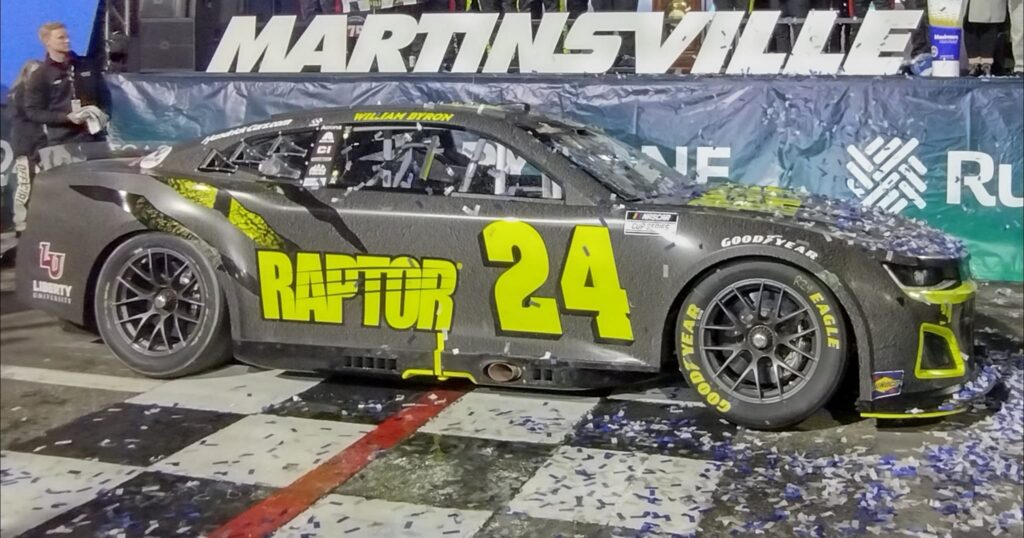 MY TAKE
We came into the race on Saturday night with huge excitement. The Truck race was intense, as the drivers gave no ground, and we watched as Byron slowly made his way through the field on his way to an amazing win for Spire Motorsports. On Friday, the Xfinity race was as hotly contested as you could imagine, with the crowd even given some controversy after the race as Sam Mayer and Ty Gibbs went at it on pit road with eventually NASCAR officials announcing a hefty fine to Gibbs for contact on pit road. There's a bit to talk about there, and we will be moving forward, but there's a little more to unpack than I could tackle here in this post race spiel, but, our supporters know we are going to touch on it. That and some chatter we saw after Byron took the Truck race will be addressed by us soon, and we do have a bit to say on those topics. But first we must tackle the elephant in the room, and that was the Cup race on Saturday night. Or should I say, the lack of one.
One could even say the race resembled not much more than a high speed exhibition. Why? Well, there were three reasons we feel that can point to it. First of course is the car itself. Me and Josh in our pre race discussion came to a concerning point. The supply issues faced by the teams at the start of the year with the delivery of the new car. There weren't enough cars produced by the start of the year. But covering short tracks even, we have seen how the supply chain has been disrupted. It's a valid problem, and it came at a bad time for NASCAR as they were pressed enough as it was to get enough new cars for the teams to race. And, to their credit, and what can't be dismissed is the fact that the first seven races to start the year had been great, despite the bugs on the new car that NASCAR is still trying to work out. But with Bristol on dirt right around the corner, we knew the teams would be conservative. We just didn't know how conservative. But again, we had our concerns about it coming in. Second was the cold. Austin Dillon said after the race (answering about the quality of the racing at Martinsville in the Cup race this weekend), "It's freezing cold out here, track grip is super high, and if we come back and it's hot and slick, it would be a different race." We think he has a more valid point than people may know. And thirdly, we have to point to a comment by Chad Knaus when he said this: "I feel like our racing has taken a bit of a dive on short tracks. And you're going to laugh at this, but it's when we took away the ride height rules." Clint Bowyer agreed saying, "That's when it happened, and nobody ever says it. I'm so glad you said that, because you're the only person that's ever agreed with me. I thought I was a complete idiot." But Bowyer wasn't an idiot about it as Knaus is spot on with this point.
The combination of those things came together in a bad way on Saturday night. But, I saw the people that can fix this already looking at what happened. I know some won't believe that, but, we wanted to get this opportunity to get a closer look at NASCAR for a number of reasons, and that will come into focus soon as well, but the first indicator will be the question we posed to William Byron during the post race winners press conference. Again, we will be discussing that along with a few other observations soon. But the most important thing we wanted to accomplish at our first NASCAR event for Short Track Report is the new car. The Next Gen car is as it's name implies. It is the future of the sport. How it became so is also something we will touch on soon, but first, we wanted to get a good assessment of the car with open eyes. To take an honest, unbiased opinion. And so I spent the day on Saturday getting a good look at it. A really good look. What do we think?
Well first, we have to announce our Blue Collar Racer Of The Week. This was about the easiest choice we've made all year. William Byron started toward the back of the field in the Truck race because of having no chance to qualify. And he spent the race working himself to the front of the field, and when he took the lead, he never looked back, winning in dominating fashion. And in the Cup race, he took advantage of an amazing pit stop from the Raptor team, and again, never looked back, again dominating the race, but this time against the best stock car drivers in the world. It was a dominating performance in both races we covered in Martinsville by Byron and his team, earning them this week's Short Track Report Blue Collar Racer Of The Week.
So, we got to cover our first NASCAR races at the most historic short track of them all and as it worked out, during the track's seventy fifth celebratory year. But as our supporters know, that's how things work out for us. And that fact this past weekend is not lost on us. And so we have to take the time to thank NASCAR, and NASCAR Communications for this great opportunity. But, at the same time, we have to give an honest assessment as that's what we do. We have been working hard to be able to make sure we retain that right and why being independent is crucial for us. So, what do we think of the new car. Well, we have to say that we agree with the social media consensus. The fans were not only cold sitting in the elements watching this race, but they were cold on this race as well. One could even say the reception from short track fans on the race at Martinsville this past weekend was cold as ice. But after evaluating the Next Gen car all day, I have to say, that car's smoking hot. And yes, just like you I was disappointed in the race Saturday night. But I am fully confident that NASCAR will get all of that figured out for the future. As Ralph Waldo Emerson said, "Our strength grows out of our weakness." The race on Saturday was in a way kind of like torture, especially for the fans that had to sit there and endure it. But in a way, it's like a culmination of the past two decades of stock car racing. But we're still here as a family and the new generation is the generation that we have brought to it. It's different. But the sport has changed through the years and we have changed with it. The struggles do make us stronger. And now, and some people won't agree with this, and that's fine with us, but now we feel that NASCAR has the car it needs to move forward and the drivers it needs to carry it through. And NASCAR's future, as we've even been saying about the local short tracks in our region, have a brighter future than most people think. And it's time for people to start realizing it. The teams are catching up. We already knew there would be some issues. And although you may have some issues with NASCAR after the last couple of decades, and there are some things to discuss, the car is the least of the tour's worries. And we predict the future of NASCAR with this car is bright indeed. And as the sport moves forward working out the bugs you get with any new product, NASCAR can now focus on other things that will put the sport in a great place to again regrow it's fanbase to match the pinnacle years of the sport. And while others think NASCAR's best days are behind it, we see it making all the moves it needs to in order to get it to where it wants to be. And now, it can do so with a car that's as safe as it's ever been.
There are many reasons that NASCAR has had to make the changes it's had over the last few decades, and many seem to have gotten lost on the reasoning. But we've watched closely. And so though we had planned on reporting on NASCAR at a later date, we are also not lost on the fact that we're here sooner than we thought, or the reasons why. And so we look forward to being able to talk on NASCAR and the sport of stock car racing moving forward. We feel that the fate of short track racing itself is directly effected by the state of the NASCAR organization. But at the same time, we are fully convinced that the state of the NASCAR organization in turn is also directly effected by the state of local short track racing. The health of both are tied together forever for better or for worse. Independent local tracks included. A strong short track racing community in America is the foundation of stock car racing. And we can only hope that fact is not lost on the highest management and ownership of NASCAR. But we have an indication of how they feel on it as this week we were given the opportunity to cover NASCAR at Martinsville. We know why. Does NASCAR care about local short track racing? Well, they know what we're about. And we feel their knowledge of it as well is why we were there. 'Till next time, See You At The Track!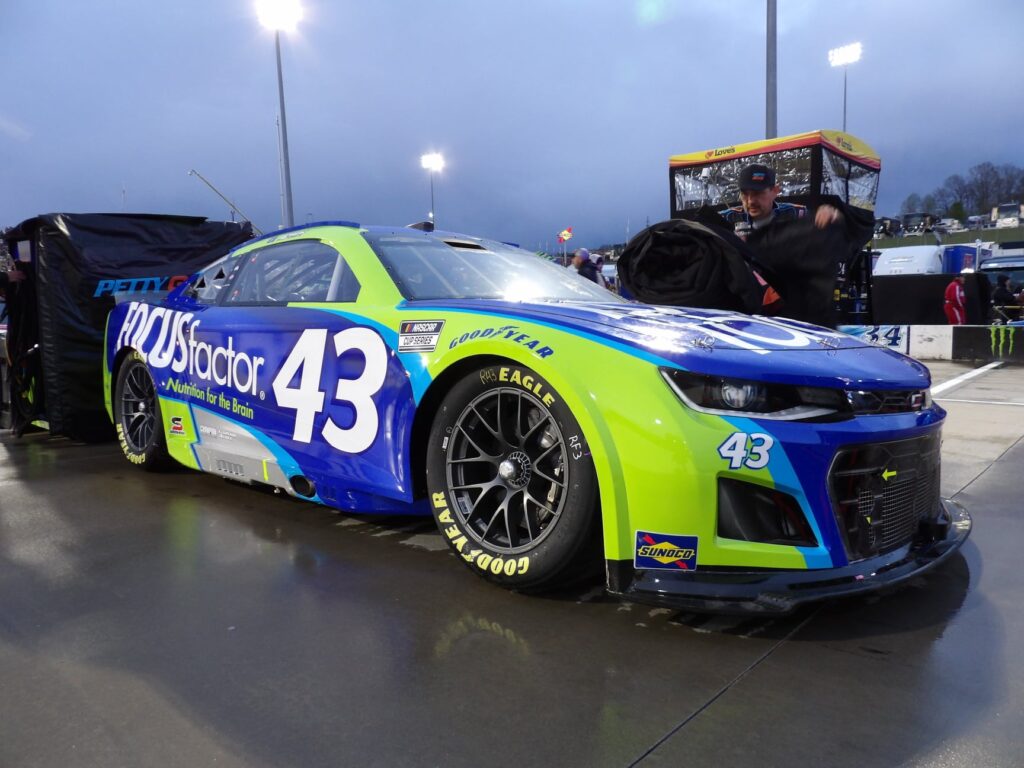 Tags
Aric Almirola
,
Austin Dillon
,
Austin Wayne Self
,
Ben Rhodes
,
Blaine Perkins
,
Blue-Emu Maximum Pain Relief 200
,
Blue-Emu Maximum Pain Relief 400
,
Camping World Truck Series
,
Carson Hocevar
,
Chad Knaus
,
Chandler Smith
,
Chase Elliott
,
Chris Buescher
,
Christian Eckes
,
Christopher Bell
,
Clay Earles
,
Clint Bowyer
,
Cole Custer
,
Cup Series
,
Daniel Suarez
,
Dean Thompson
,
Denny Hamlin
,
Dillon Steuer
,
Erik Jones
,
Grant Enfinger
,
Jack Wood
,
Jake Garcia
,
Joey Logano
,
John Hunter Nemechek
,
Johnny Sauter
,
Justin Carroll
,
Kaden Honeycutt
,
Kurt Busch
,
Kyle Busch
,
Martin Truex Jr.
,
Martinsville Speedway
,
NASCAR
,
Petty GMS Motorsports
,
Richard Childress Racing
,
Ross Chastain
,
Ryan Blaney
,
Sam Mayer
,
Short Track Report
,
Spire Motorsports
,
Stewart Friesen
,
Team Penske
,
Todd Gilliland
,
Ty Gibbs
,
William Byron
,
Xfinity Series
,
Zane Smith