2022 NEW YEAR'S BASH AT DILLON MOTOR SPEEDWAY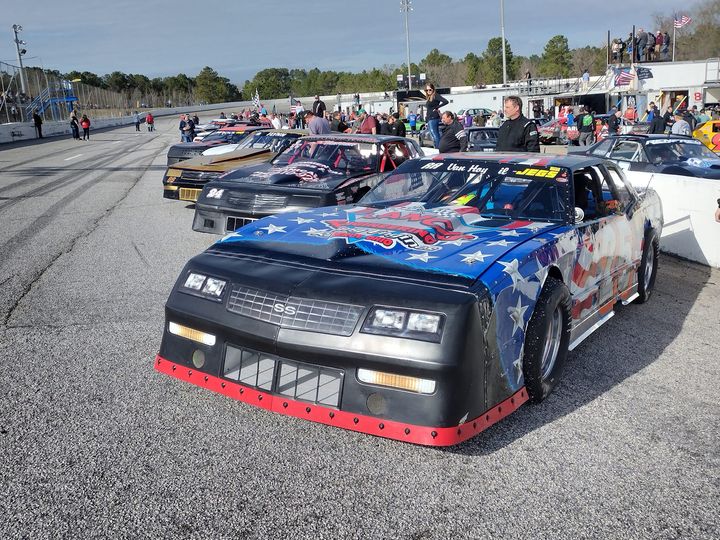 A Picture is worth a thousand words

Frederick R. Barnard
Introduction-
They say that a picture is worth a thousand words. But by the end of this article, you will come to understand that a picture can be much more than a thousand words could ever say. It's a moment caught in time forever, and sometimes, hidden in the pic, is a summation of an even bigger span of time that led up to the picture, and even a disclosure or two of the time that comes after. And that sometimes, a picture can define not just a moment, but can be a key to understanding an entire event.
We started our coverage season this year at Dillon Motor Speedway for the final day of the New Year's Bash featuring the Street Stock Nationals. An event that has become, at least in the eyes of many, the biggest Street Stock race in the country. This year was the 12th Annual New Year's Bash, and competitors came from all over the east coast and beyond just to say they competed in this great event. But it wasn't always that way. By the third running of this race, it wasn't clear that the idea was gaining enough traction to be able to even continue. But Ron Barfield, owner of Dillon Motor Speedway, and himself a former competitor at the top levels of the sport, wasn't about to give up on the vision. He knew and felt that this was what the grassroots racing world needed for the blue collar racer, as core local racing divisions really didn't have an event to call their own. Promoters had worked and developed huge races for the upper strand of the regional short track racing scene for Late Models and Modifieds, and divisions on a similar level, but there was no huge big lap event for the true blue collar racing divisions such as the Street Stocks. But Barfield, coming up through the grassroots racing scene himself, was determined to be the foundation for such an event that would be held at his local track every year, giving the grassroots racer a special event. One so significant that a driver looking over his career could be proud of the time that he has a successful run in the event, and herald it as a defining moment in their grassroots racing career. It was important to Ron to know that it would be a significant enough event that a driver would remember competing in it for a lifetime. He was forward enough to know that it was what the short track racing scene needed more than they knew. And so he put his full effort behind making it a success. It should not be taken lightly the effort and determination Ron Barfield and his family put in to making sure the event was the success it is today. And the proof is in the fact that close to 60 Street Stocks showed up this year for the 2022 12th running of the Street Stock Nationals. And that effort and determination should be remembered at the end of this article, as we will explain. The work through the years in making this event what it is today should not be understated. It was not lost on us when we scheduled this event to start our 2022 season. We are huge advocates for grassroots racing and the blue collar racer, and we couldn't think of a more fitting way to start our first full season of racing coverage. They say it's important where you start to determine where you end. And we could think of no better place to start this year than the Street Stock Nationals here at Ron Barfield's Dillon Motor Speedway.
THE EVENT-
The last day of the New Year's Bash headlined three feature event races, proceeded by two B mains serving as last chance races for the Street Stock Nationals. The event was capped off by a feature for the Legends cars, but due to the nature of the event itself, we will start our rundown of the racing action with this race.
LEGENDS-
# 88 Zack Brown started on the pole for this race, dominated, and finished where he started. The only hiccup in his run came toward the end of the event while lapping a fellow competitor that moved down into his lane and almost derailed the win for Brown, but he managed to avoid disaster and keep ahead of a charging # B1 of Brenton Irving. Irving won the feature the night before with Brown running second, so they swapped positions here on Sunday, as the two were the class of the division on the weekend.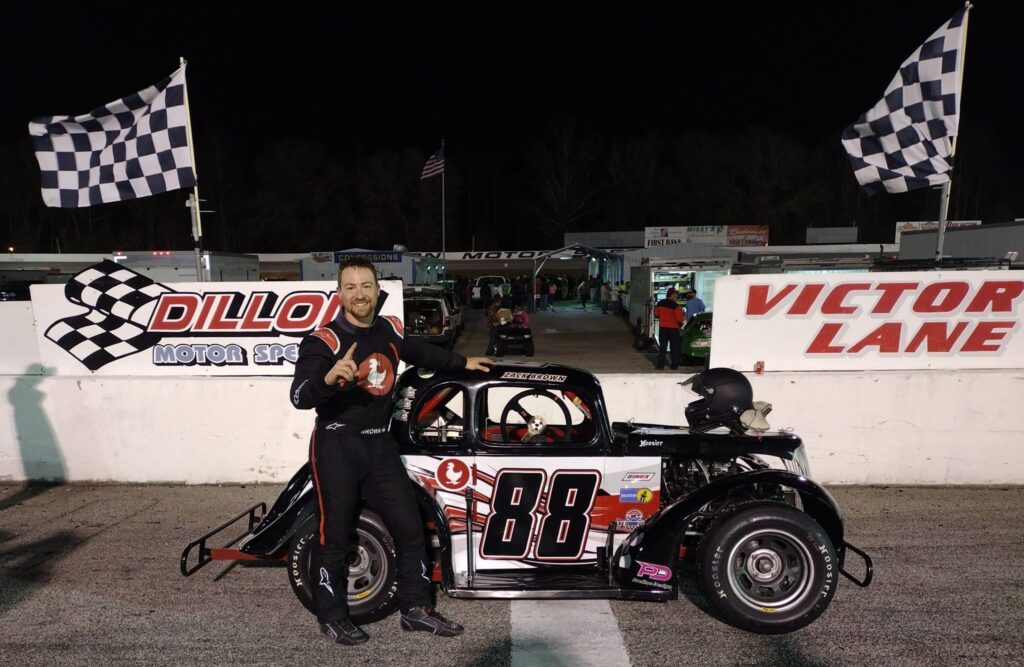 CAROLINA MINI STOCK CHALLENGE-
Another great decision by Barfield for this event was the addition of the Carolina Mini Stock Challenge. The Series hosts several events throughout the year at some of the region's best tracks, bringing the best Mini Stock competitors from around the area. # 24 A.J. Sanders started on the pole followed by #90 Robert Strmiska, # 18 Chuck Wall, #7 Brandon Clements, and #21 Tyler Sease rounding out the top 5. Sanders led early as Strmiska opted to save his tires for later in the race, and dropped back to fifth spot where he was challenged by the #56 of Isaac Chandler, who had gotten past, but lost the rear of his car coming off of turn number 4 about 20 laps in, and collected Strmiska who had dived back underneath Issac for the position. Chandler ends up in the inside wall, but Strmiska headed into the outer wall, sustaining damage and having to head to the pits for repairs. Sanders before that has also started falling back, but it didn't seem intentional as the engine sound on that machine was changing in pitch, an indication for his team of what was to come. Meanwhile, up front, Brandon Clements and the # 09 of Shane Canipe battled for the point with Wall, # 16 Michael Tucker and # 19 B.J. Thrasher in tow battling hard in the top 5. Canipe established himself up front as the laps played out in the 60 lap event, but the story of the rest of the race was Robert Strmiska's unbelievable run back through the stout field to pull off a near photo finish in the event with Shane Canipe who had just enough to nose Strmiska at the line in an outstanding win for his team. Canipe had lost a motor in qualifying on Saturday, but was amazingly optimistic for the feature as we talked to him early on Sunday before the race. And in victory lane, donated his winnings back to the Series to add to the next purse for the upcoming Icebreaker in February at Florence Motor Speedway.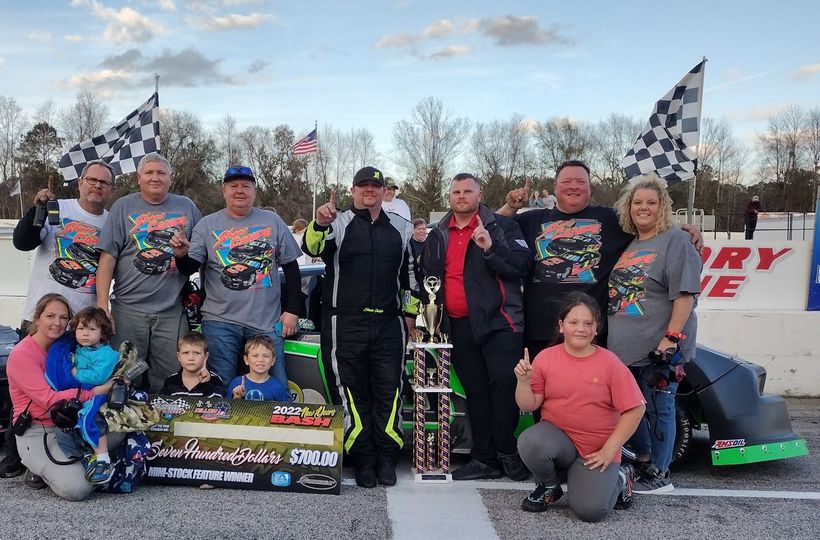 STREET STOCK NATIONALS-
Close to 60 teams came down to compete in the Street Stock Nationals vying for 31 starting spots, making qualifying crucial, and leaving some teams to pull out every trick in the book. As an indicator, the initial pole sitter was immediately disqualified for a reported unapproved MSD box, leaving # 00 Bobbie Tumbleston on the pole with a time of 17.890.
The top 20 qualifiers locked into their positions leaving the rest of the starting field to provisionals and two last chance B main races. In the first B main, # 25 Josh Sage takes the win, followed by # 27H A.J. Hyatt, and # 57 Chris Meinders, locking those three into the Feature. And in the second B main, # 49 Jeff Melton crosses the line first, followed by # 17 Garrett Zacharias, and the # 69 of Nick Emmans. Both of these qualifying events were expected to be filled with chaos and destruction. But on the contrary, both of these races were ran with hard racing, but with amazing respect. And with so much on the line, these racers are to be commended for their highly competitive and skillful racing that had the crowd on their feet.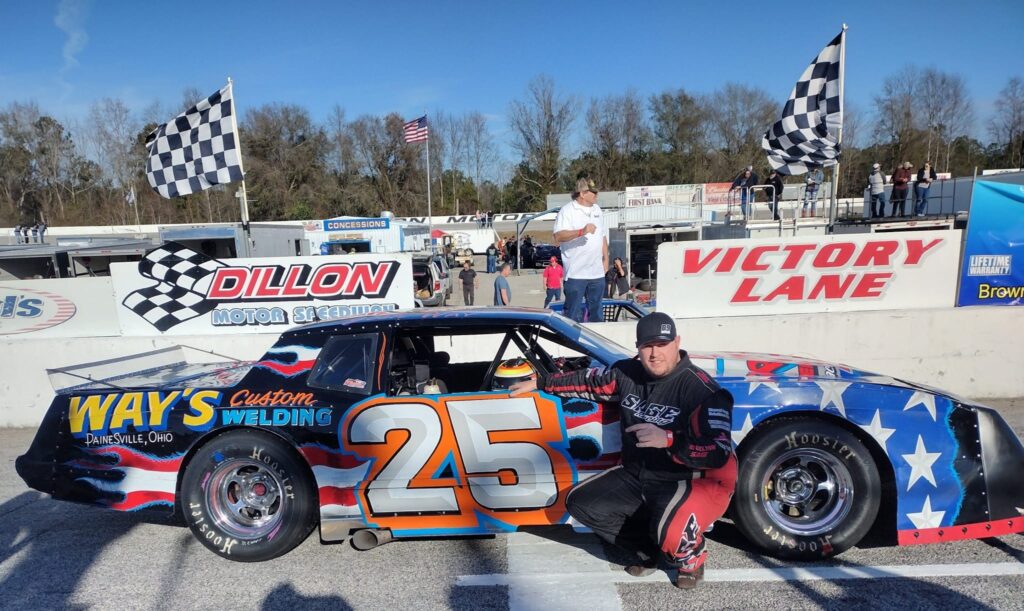 And so that brings us to the main event. The Street Stock Nationals. Some of, if not the best Street Stock racers in the country go head to head for what could be the most prestigious win of their career. # 00 Bobbie Tumbleston starts on the pole, with # 56 Wayne Locklair to his outside. Tumbleston has been on a winning roll, but Locklair knows the track as well as anybody. Everyone is eager to show their might, and it shows as right away we have trouble when the # 22X of Jim Storace gets up into the # 14S of Davey Smart and he goes around, and we'll have to do it again. We'll repeat this more than once, and now the first real story of this race starts to develop, as on the restarts, a chess match has begun, with Tumbleston and Locklair playing restart games with each other. Tumbleston brings the field to a crawl before the restart line, with Locklair rolling to a start on the outside. But no matter so far as Locklair has gotten the jump, but Tumbleston walks him down and retakes the lead position. And it's going to come into play again as the # 00K of Devin Kelley sends the # 9 of Austin Somero around, setting up yet another duel for the point. This time Locklair gets the best start yet, and goes out to a couple cars length lead, but yet again, Tumbleston walks him down and takes the lead only again to come under caution for a huge wreck in turn one involving several cars, including the # 86 of Pete Close and the #57 of Chris Meinders among others. And in a terrifying turn of events, the # 2 of Chris Buffone loses his steering and crashes into the wrecker parked at the end of the pit opening off pit road, narrowly missing a track official and a photographer, but everyone comes out okay thanks to a greatly placed barrier tire, and the safety equipment placement.
When the green flag comes back out, Tumbleston gets a great start, and Locklair has to settle in behind, only to see the # 7 of Jeff Sparks slip up into the # 8 of Greg Barnette, sending him around, and several cars stack up behind them with nowhere to go. Davey Smart comes in hot and makes hard contact with a couple cars, sustaining heavy damage on that machine. Turns out his foot got stuck under his brake, and he hit before he could rectify it. Everyone's okay however, and the track crew gets to work again on the extensive cleanup. They've done an amazing job today getting a workout from the over eager field, only to get everything sorted out, providing the cars with a safe, competitive surface, so that they can continue the battle.
And just like that, the attrition level of this race is glaring, with 16 cars left to take the green. Most notably however is that during the cleanup, Wayne Locklair has had a turn of bad luck and now finds himself restarting toward the end of the field, moving the # 48 of two time MASS champion Sonny Schoffen to second for the restart. Restarting third, after slowly working his way through the field is # 16L Kyle Lynch. The # 7 of Jeff Sparks, who's been strong all day, will restart fourth, and surviving all the chaos around him all day, restarting fifth is the # 25 of Josh Sage. No issues on the restart this time between Tumbleston and Schoffen. But the leader did take a bit of a different approach with Schoffen contending than with Locklair, as he squeezed the # 48 just a bit to make sure he had the better line into one. He gave him room, but he didn't give him much. But now the # 69 of Nick Emmans is around as his car pushed up and almost into another car before he goes around to stay off of him, triggering the # 7P of Joe Pontbriand to spin to miss him, and he ends up into the inside wall at the end of the front stretch, and once again the caution waves with only 15 laps remaining. Once again it's Tunbleston, Schoffen, Lynch, Sparks, and Sage as the top five with 15 to go. Tumbleston again gets a clean start up front using the same tactic, but Schoffen sends it in on the outside. But then Schoffen gets loose and Lynch takes advantage and moves into second, but Tumbleston has a huge lead up front and he crosses the line first, followed by Lynch, Schoffen, #9 Austin Somero, who makes a move to cross the line fourth, followed by Josh Sage in fifth.
The story has only just begun however, so, let's break it all down.
MY TAKE-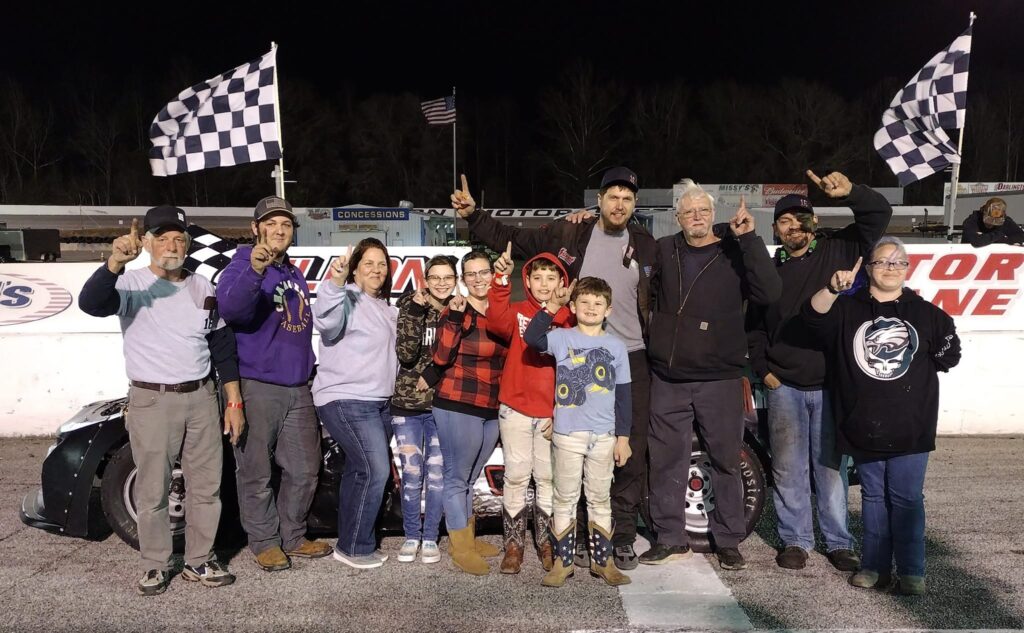 A Picture is worth a thousand words~
First of all, we reached out to a lot of people before, during, and after this race, to be able to get the full picture, being it was our first time at this event. We understand the magnitude of it. And it paid off in a huge way, allowing us to give you this exclusive insight.
At the beginning of this race, Bobbie Tumbleston and Wayne Locklair played some serious games with each other. It was probably known from the start by both that it would be this way. But at one point in the race, they were both warned to get it together. But of course, each driver knew their tactic to be right, to the point that Tumbleston voiced his concern to flagman John Spence Jr., and from my sight, he was very adamant to say the least. What I should say here is that, watching and listening to race control has been an eye opener to us. Trying to manage an event like this is a huge endeavor, including keeping control on the track. And in this case, you have what we know as the hardest working flagman in the business, with control in the tower by a NASCAR veteran. Professional doesn't quite cover it. And so, both continued up front with allowance to handle it all on the track. It came to naught when Locklair had trouble however, and to note, there were no other problems on the restart after that. But, it's noteworthy as there seemed to be some tension lingering from Tumbleston and the tower, that would carry over at the tech shed later.
Meanwhile, we went down to take victory lane photos, and when we were finishing up, I felt I needed one more shot and so I asked Tumbleston if I could get one more. Just then, Ron Barfield comes by and so Tumbleston asked him if he wants to take a picture and he urges him in, and I get the picture.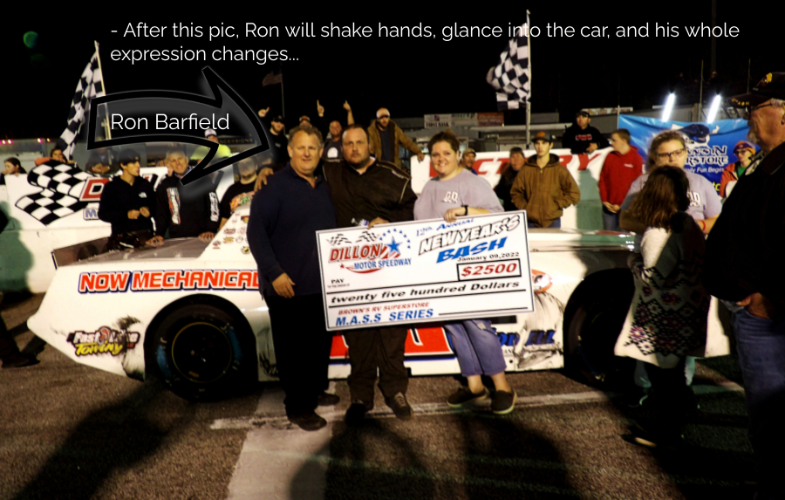 After the picture, Ron will shake hands, glance into the car, and his whole expression changes. He was smiling and congratulating, and then he had a more serious look as he walked away. Later at the tech shed, Tumbleston was declared too heavy on the left side. Twice he was shown heavy. And on the third time, Barfield offered to roll his car off, and weigh the next car, and see if the scales were off. But Tumbleston refused, cranked the car up, and spun the scales out into the pits, upon which time he was automatically disqualified. He wasn't disqualified for the weight issue, as some seem to suspect, he was disqualified for destroying track property. To note, Tumbleston has said it was accidental, and did not mean for it to happen. Tumbleston also is in dispute with the findings of the track on the weight issue, saying that the track's scales were wrong.
On MAVTV, Ron was interviewed about the situation, and he said the following, "You know, I tell you what, the New Year's Bash is always a heck of a race and I tell you what, we're paying $2,500 to a Street Stock team, and we have over 55 cars come to qualify for this race, always a huge race. So anyway, when that happens, you gotta make sure the cars are right when it's over, you know. And anyway after the race was over, while they were in celebrating, I actually walked down into victory lane and looked into the car, heck, I even took a picture with the driver cause I congratulated everybody down there, and seen where the water bottles and stuff was in the car…."
We learned a little about the water bottle deal earlier in the day by an off the record source on another unrelated incident, and so we knew about that as a thing early on in the day as a way that some teams try to "trick" the scales. Of course you won't be called out on it, as everyone will deny it was intentional, but after it's rectified, you're going to have a little trouble at the scales. Not to say that's what happened here, just noting it as something we heard about, off the record.
Later, Bobbie Tumbleston went on social media in dispute of being disqualified. But truly, in our eyes, there is nothing else here to talk about. Because Tumbleston destroyed the only thing that could prove his contention, the scales. Because, if there was a problem with the scales, it was fixing to be an issue with the tech of the other cars. And it would have shown up for all to see, leading to a further resolution. But without the scales, there's no way of knowing if they were right wrong. And so in the end, whatever else is said about that by anyone is mute. And so the true story, of which needs to be what people are talking about, is Kyle Lynch. Kyle Lynch and his team are a true underdog story. Look at that car in the pics above. The attitude of it is great. But the look of it expresses what it has gone through. Some of the side sheet metal is at it's ends, beat up, but serving it's purpose. But it's not the gleaming, shiny machine that comes from big money. And when they were declared the winners, Kyle Lynch was in shock. You could feel the emotion. It was real. It was genuine. He said it was the biggest win of his career, but he said it like he couldn't believe it himself. Kyle Lynch earned it though. He worked for this one. I keep my eyes open, as does my partner and son Josh, to find our Blue Collar Racer of the race, so we pay close attention to the battles and the drivers on the move. Earlier in the day, I kept my eye on Robert Strmiska in the Carolina Mini Stock Challenge Series as he diced through the field to come away with a near win in a photo finish, after coming from the back after getting spun around. And in the Street Stock Nationals I watched Jeff Sparks early, and I also have to give a nod to Austin Somero for a truly hard fought fourth place finish. But, even before he was declared the winner, we couldn't deny Kyle Lynch. Starting tenth, he slowly and methodically worked his way to third position. And he fought off the field on every restart, many times in tooth and nail battles with the best there is, and he held his ground. And in the end, when Schoffen slipped, he was there, and he held the two time champion from Texas behind him when he was trying intently to get the position back. He went toe to toe with the best. And in the end, he was the declared the 2022 Street Stock Nationals Champion. And he is our first 2022 Short Track Report Blue Collar Racer Of The Week. Which is totally fitting, as Kyle Lynch is the epitome of the Blue Collar Racer.
So in the end, we saw some of the coolest grassroots racing cars in the country, many with awesome paint schemes such as Jeff Melton winning a B main in his Brewster Baker throwback, and Josh Way in his Tim Richmond throwback, among many others. And to note, many of the cars were hand painted, and man, we love that. You just don't see that anymore. We got to see Shane Canipe hold off Robert Strmiska in a race as close as it gets in the Carolina Mini Stock Challenge. And we got to see Kyle Lynch and his team achieve a dream, winning the biggest race of his career. And we found out that really, The New Year's Bash is more than just a race, it's an experience.
Till next time, support your local speedway, and we'll See You At The Track!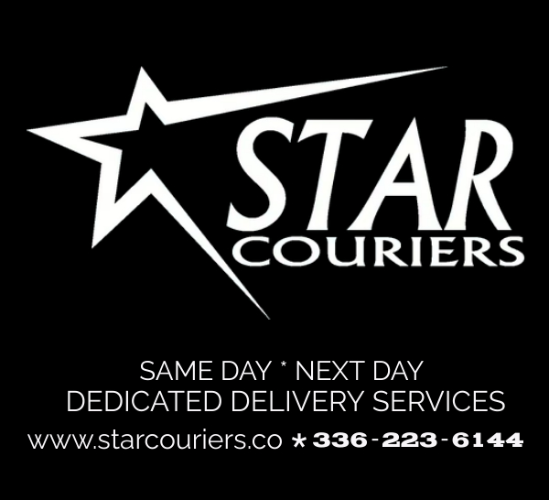 Tags
A.J. Hyatt
,
A.J. Sanders
,
Austin Somero
,
B.J. Thrasher
,
Bobbie Tumbleston
,
Bobbie Tumbleston III
,
Brandon Clements
,
Brenton Irving
,
Brewster Baker
,
Carolina Mini Stock Challenge
,
Chris Buffone
,
Chris Meinders
,
Chuck Wall
,
Davey Smart
,
Dillon Motor Speedway
,
Dillon Speedway
,
Garrett Zacharias
,
Greg Barnette
,
Isaac Chandler
,
Jeff Melton
,
Jeff Sparks
,
Jim Storace
,
Joe Pontbriand
,
John Spence
,
John Spence Jr.
,
Josh Sage
,
Josh Way
,
Kyle Lynch
,
Legends
,
MAVTV
,
Michael Tucker
,
Mini Stocks
,
New Year's Bash
,
Nick Emmans
,
Pete Close
,
Robert Strmiska
,
Ron Barfield
,
Ron Barfield Jr.
,
Shane Canipe
,
Sonny Schoffen
,
Star Couriers
,
Street Stock Nationals
,
Street Stocks
,
Tim Richmond
,
Tyler Sease
,
Wayne Locklair
,
Zack Brown