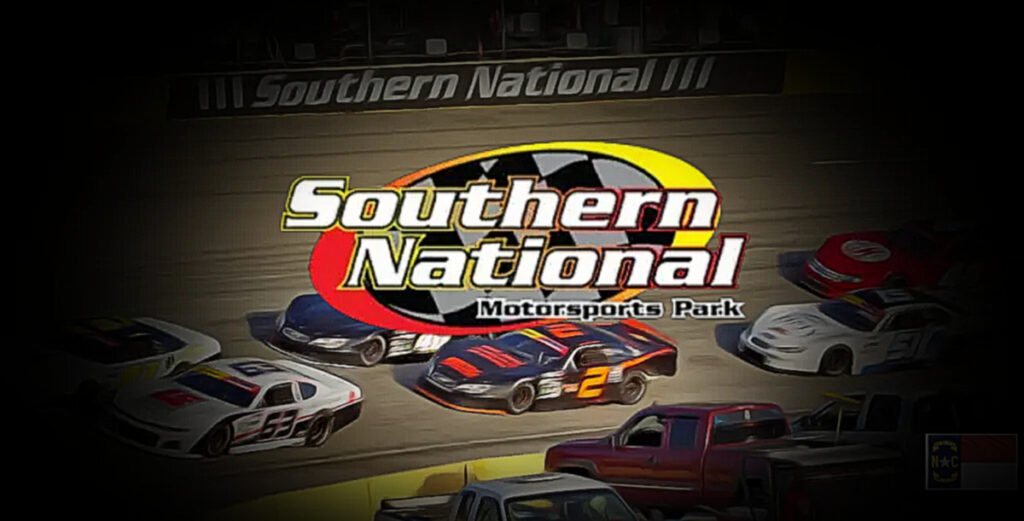 Stock car racing in America has been around long enough now that in order to make history in the sport today, you have to do something rather spectacular. And Southern National Motorsports Park in Lucama, North Carolina is set to do just that. And in doing so, they intend to add another chapter in their already storied signature event history as well. On Sunday, November 27, 2022, barring any unforeseen circumstances such as weather, Southern National Motorsports Park is set to offer the largest winner's purse in the history of asphalt Late Model Stock racing, with 50,000 dollars going to the winner of the Thanksgiving Classic feature event. And it couldn't come at a better time. With the short track racing world weaving it's way through the country's economic and pandemic woes that have stricken the nation the last few years, dealing with parts and tire shortages, the sport has still managed to keep it's grassroots resurgence alive and well, despite the many challenges that could have derailed it. And companies like Solid Rock Carriers have stepped up in a big way and have continued to fuel the regrowth, coupled by the hard work and dedication the sport has put in to keep local short track racing not only alive but thriving against remarkable odds.
And it's only fitting that Southern National Motorsports Park is able to make this milestone happen, as they are the epitome of the short track racing story over the past few decades. Born in 1993 at a time when NASCAR enjoyed the pinnacle of it's existence, having built it's presence off of names like Petty and Pearson, the sport was now fueled by the era of Earnhardt who had take over the role of patriarch of the sport. It was a time when if you wanted to go to see a race at Bristol Motor Speedway, you had to purchase a ticket a couple of years in advance to get a good seat. It was a time when the sport's biggest tracks were adding seats to accommodate the huge crowds that flocked NASCAR events. And of course, the short tracks throughout the nation prospered from the popularity of the sport. It truly was reaping all the rewards of the work put in by "Big" Bill France and his associates at the very beginning of the forming of the NASCAR association, as they turned what can only be described as thrill seeking daredevil shows put on at fairgrounds and make shift tracks into premier sporting events being held to sold out crowds. And as it grew however, a separation from the short tracks on which it began started to emerge. NASCAR pulled events from tracks like North Wilkesboro to accommodate a growing audience and gave their dates to tracks like Texas Motor Speedway. But to be fair, it was all part of the plan for NASCAR as indicated by it's first weekly racing tracks being held at Bowman Gray Stadium, a quarter mile speedway in Winston-Salem, North Carolina, to graduating to superspeedways it built to carry it's vision like Daytona International Speedway. It was part of the plan all along to make the sport as big as Bill France envisioned, and he was no small dreamer. He was a man that turned that daredevil thrill show into a premier American Sport with millions of fans across the world.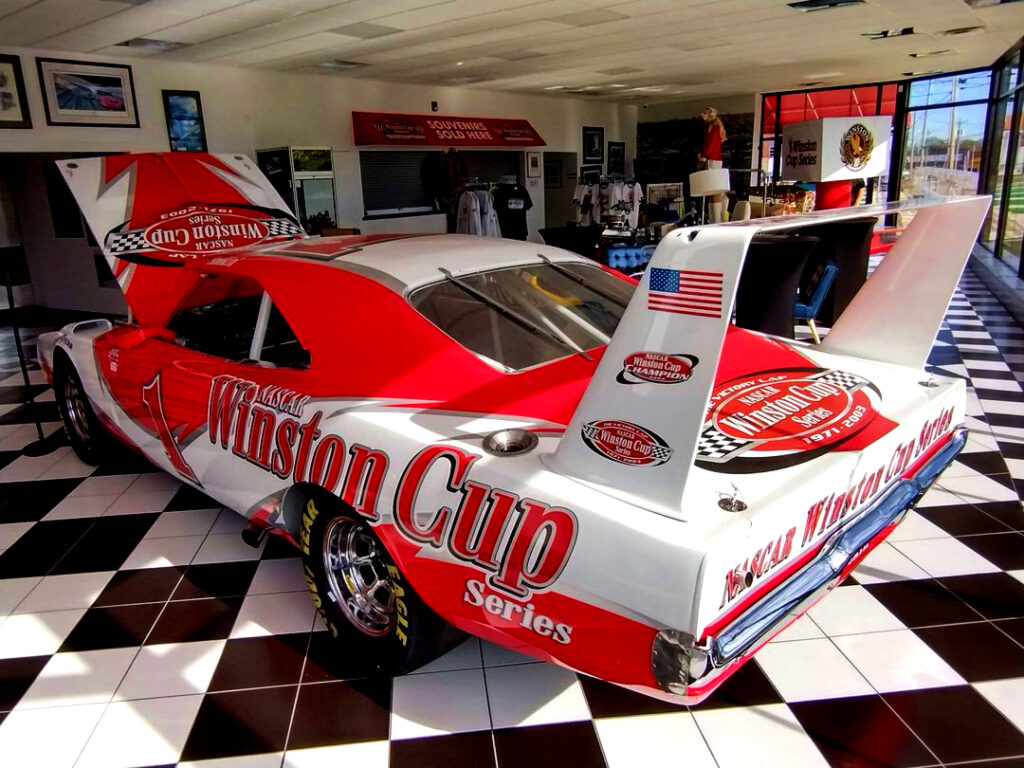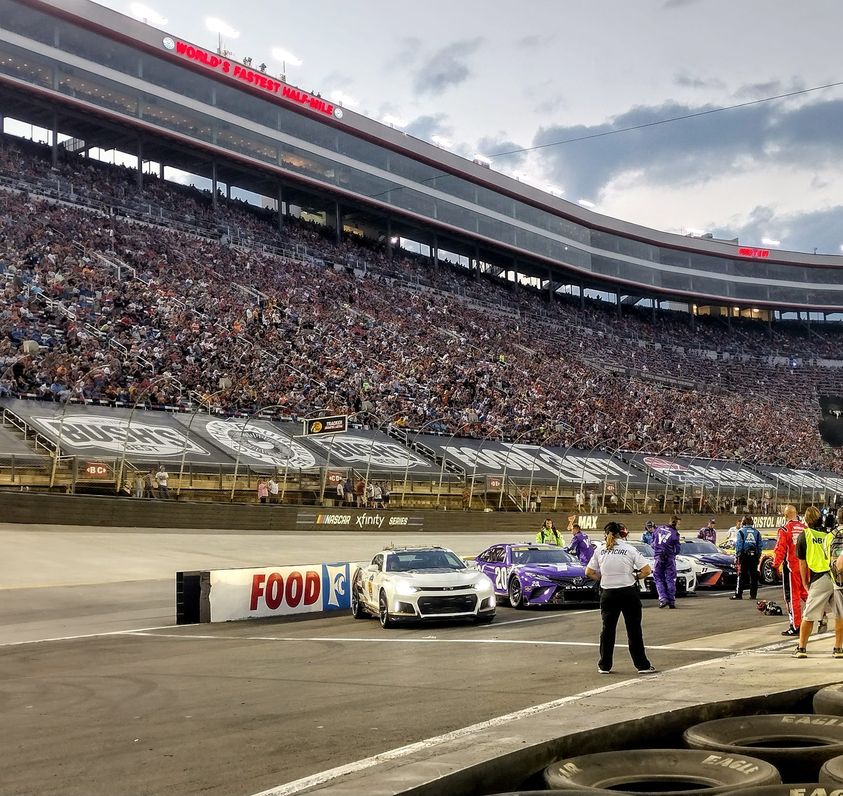 Scott Riggs won the first 2 Late Model Stock Championships in Southern National Motorsports Parks' opening seasons in 1993 and 1994 before he would go on to compete at the highest levels of American stock car racing in the Cup Series, and in 1998, the track had proven itself as a premier short track, earning it's place as a NASCAR family member track, and in that same year it's signature event, the Thanksgiving Classic was born. Phillip Morris won the first Thanksgiving Classic that year in his only win of that event, with Scott Riggs taking the second. Current Cup competitor Denny Hamlin got him a Classic win in 2003 and he would repeat that feat in 2007. But he wouldn't be the first to win the event twice as that honor goes to Jamey Caudill who won back to back Classics in 2004 and 2005. Matt McCall is the only other 2 time winner, taking the checkered flag in 2017 and 2018 in the event, leaving only 3 drivers to win the Thanksgiving Classic twice, and no one has managed to do it 3 times as of yet. There have been a number of one time winners on the prestigious winners list however including Joey Coulter, Deac McCaskill, Lee Pulliam, Bobby McCarty, and Josh Berry among others, as the Thanksgiving Classic grew to become one of the most premier short track racing events in the region. But then, after the loss of NASCAR's patriarch in a crash at the sport's most famous track in the 2001 Daytona 500, the sport and it's directional focus began to change. It was the inevitable consequence that comes from such a tragic event.
NASCAR was forced to focus once again on the safety of the sport instead of being able to solely focus on it's growth, and at a time when the core NASCAR fan born in it's southern roots from the beginning began to question the sports growth intentions. But at the same time, the growth it had achieved sustained it through the turmoil. And for about 10 years after Dale Earnhardt's passing, it seemed as though it would come through unscathed as it had so many times throughout it's existence. After all, there's no secret to the dangers of the sport. But as NASCAR focused in on the safety changes it knew it must make, things began to change. The core fan beginning to question NASCAR's dedication to it's roots, coupled with the loss of the sport's most iconic driver, began to suffer in attendance at the track. Sustained by the presence of drivers like Jeff Gordon and the only other seven time champion other than Petty and Earnhardt, it wasn't catastrophic, but it did get to the point that some of NASCAR's biggest tracks began to remove seating to counter the look of empty seats during their premier events. But, the sport survived it all through the TV deals and sponsorship affiliations it acquired as it moved forward, making safety innovations along the way, to step into a new era of NASCAR. But as it moved forward, the short track racing world went through a decline that it has had to work harder to counter. To the point that many tracks have gone to the wayside, and some that were shocking to local short track racing fans.
And one of the tracks that suffered along with the many others, was Southern National Motorsports Park. In 2009, the track basically ceased operations and came almost into non existence. Running just one race that year, a PASS Super Late Model event, it sat idle until 2011 when it was put up for auction, and no one could be sure it would even survive. It could have easily went into the hands of developers or any number of scenarios that would see it become yet another lost speedway in the short track world, but a member of that short track world stepped in to save it. Placing the winning bid on the track was Legends Car racer Michael Diaz along with 2 partners who didn't want to see the track lost to history as so many others had been. And although his partners have stepped away from the venture, Diaz continues to work to keep the track's dreams alive. Reopening in 2013, along with the regular racing schedule, the track is back to also hosting touring series such as the CARS Tour, SMART Modified Tour, and Carolina Pro Late Model Series races as well as reviving it's signature race, the Thanksgiving Classic. The last winner of the event was Josh Berry who's now moved up to NASCAR's Xfinity Series full time with JR Motorsports, but will return to see if he can become just the fourth driver to win the prestigious race twice, and only the third to win it back to back. But if he does go on to win it, he will become the first to pocket 50,000 dollars for doing so. As a matter of fact, whoever wins this year's 2022 Thanksgiving Classic will also take home the largest single winner's purse in asphalt Late Model Stock history.