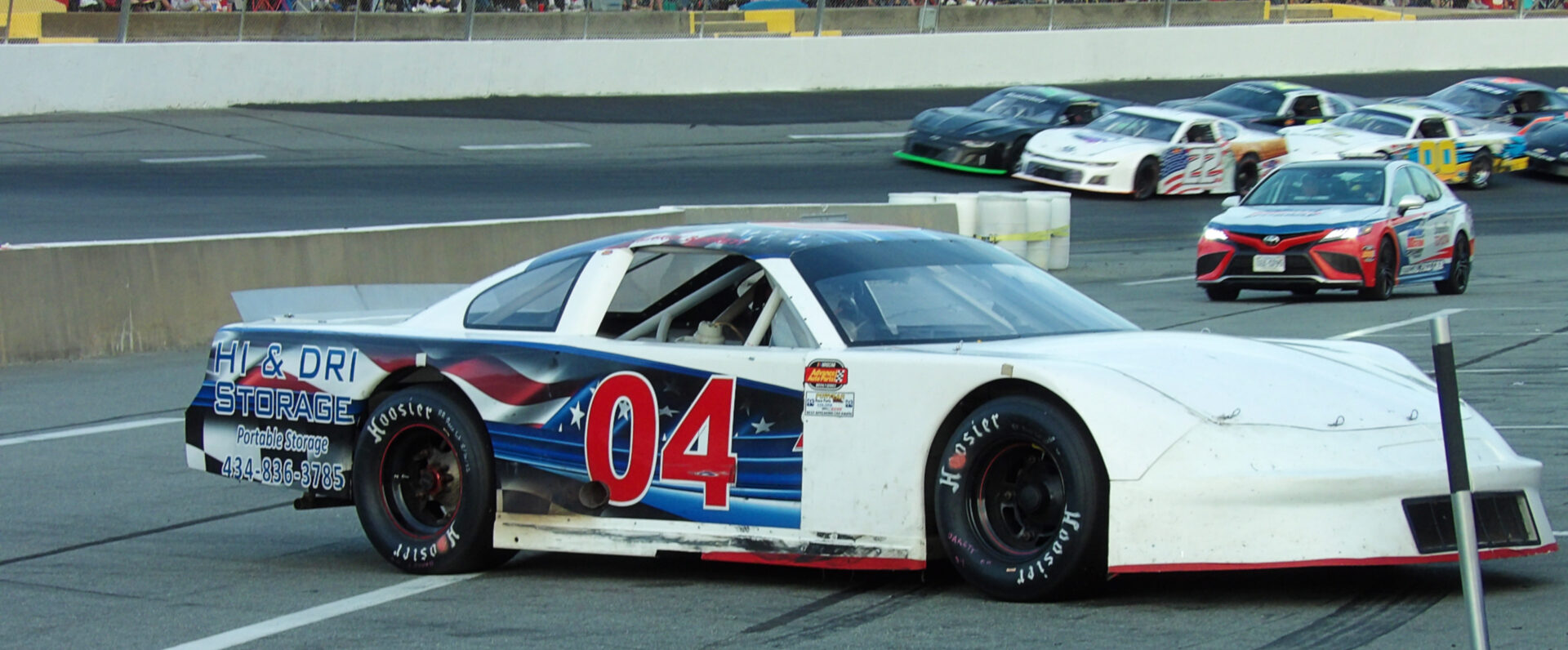 CHANGING OF THE GUARD – 2022 Halifax County Farm Bureau Championship Night At South Boston Speedway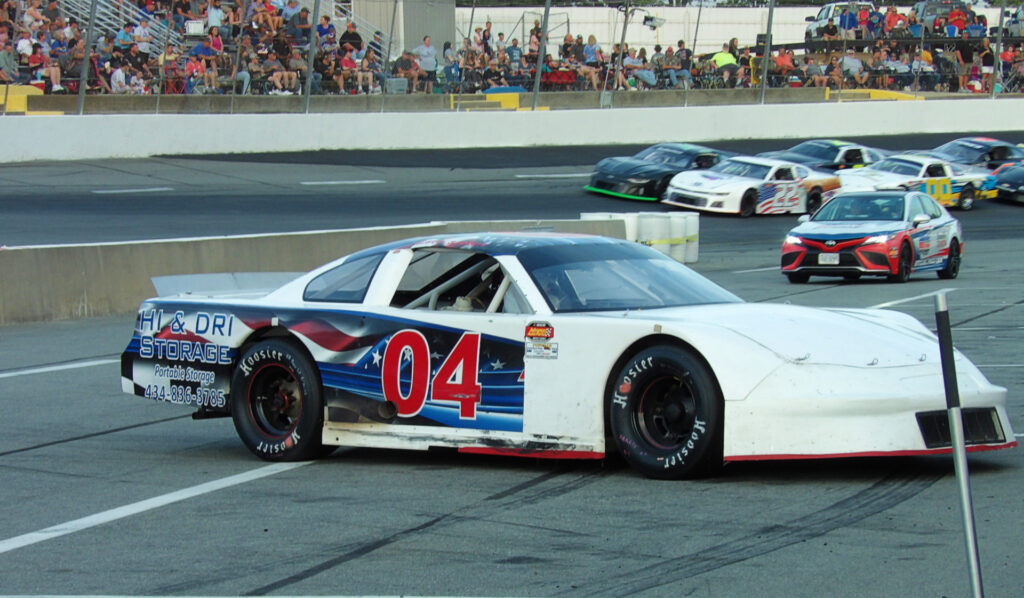 Each of us guard a gate of change that can only be opened from the inside

Stephen R. Covey
This week's race choice was sort of a happy sad affair for us. On the one hand, we we're headed out to see the conclusion of the glorious affair that was the 2022 short track racing season at South Boston Speedway. On the other hand, we were about to see the conclusion of the glorious affair that was the 2022 short track racing season at South Boston Speedway. And many would probably disagree, but, in our book, the 2022 racing season at South Boston Speedway may have been the best ever. It was certainly one of the best. The highlight of which has been watching the seasoned veteran of Peyton Sellers going to battle against the young up and comer Layne Riggs.
But this week, there are many battles to settle at the famed Speedway as it's Championship Night at the Jewel Of The Commonwealth, and that means that champions in every division will be crowned. It all comes down to this! Every drop of sweat and every bit of debt will be rewarded tonight. So it's time. It's time to pull those belts tight and reach down deep. You see, this goes deeper than a trophy or a big check. A championship is a crown that only one can wear in any given division. To be recognized as the best. Undisputed. And any real driver and team knows that to wear that crown at South Boston is to truly be one of the best in the country. For every driver here tonight, every moment of this season comes down to you and your machine. Everyone's helped all they can and you're left with what you have. Ric Flair said it best when he said, "To be the man, you gotta beat the man", and that's no truer than here tonight with all the cards dealt, and it's time to play your hand.
The crowd came in droves and the pre-race ceremony was grand. The invocation touching and the National Anthem uplifting. The command was given as the crowd roared in approval. It's time to settle it, so, Let's Go Racin'!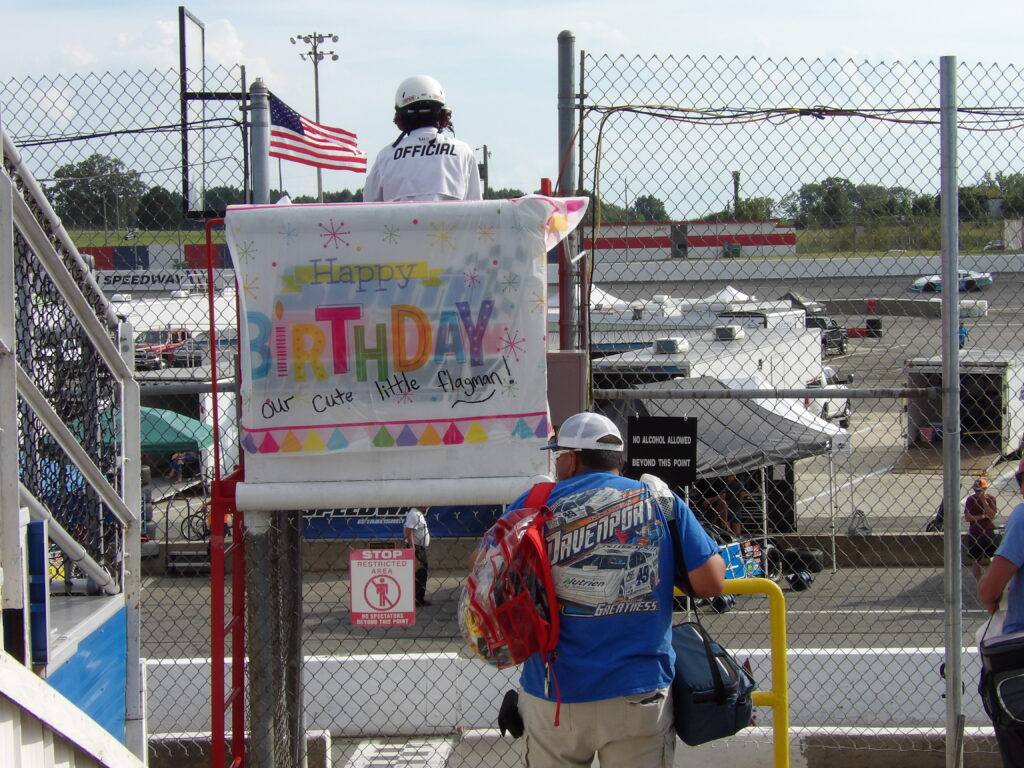 MILLS FAMILY PRACTICE CHAMP KART FEATURE
Starting on the pole for the always exciting Champ Karts will be the # 04 of Tyler Wray with the # 75 of Dustin Phillips starting alongside. Rounding out the top five will be the # 11J Josh Eubanks, # 1 Daniel Baker, and the # 10 of Trey Massengill. The green waves and the field immediately fans out five wide with drivers shuffling positions left and right. As they continue to go three and four wide, there's a scary crash on the backstraight as the # 2 of Lee Ottaway spins into the inside wall and barrel rolls two times before coming to a stop. He's thankfully okay as cleanup is relatively quick and Wray and Phillips come back to the green. After even more intense racing, it's a two car breakaway up front with teammates Wray and Phillips. They come to the white flag nose-to-tail as the rest of the field has calmed down. Coming out of turn four to the checkered, Phillips ducks out of line to make it a photo finish coming to the line, with Wray ultimately getting the close victory. Teammate Phillips brings his machine across the line in second, with the # 18 of Tony Arnold coming home third, # 100 Danny Willis fourth, and # 14 Tommy Elliott fifth.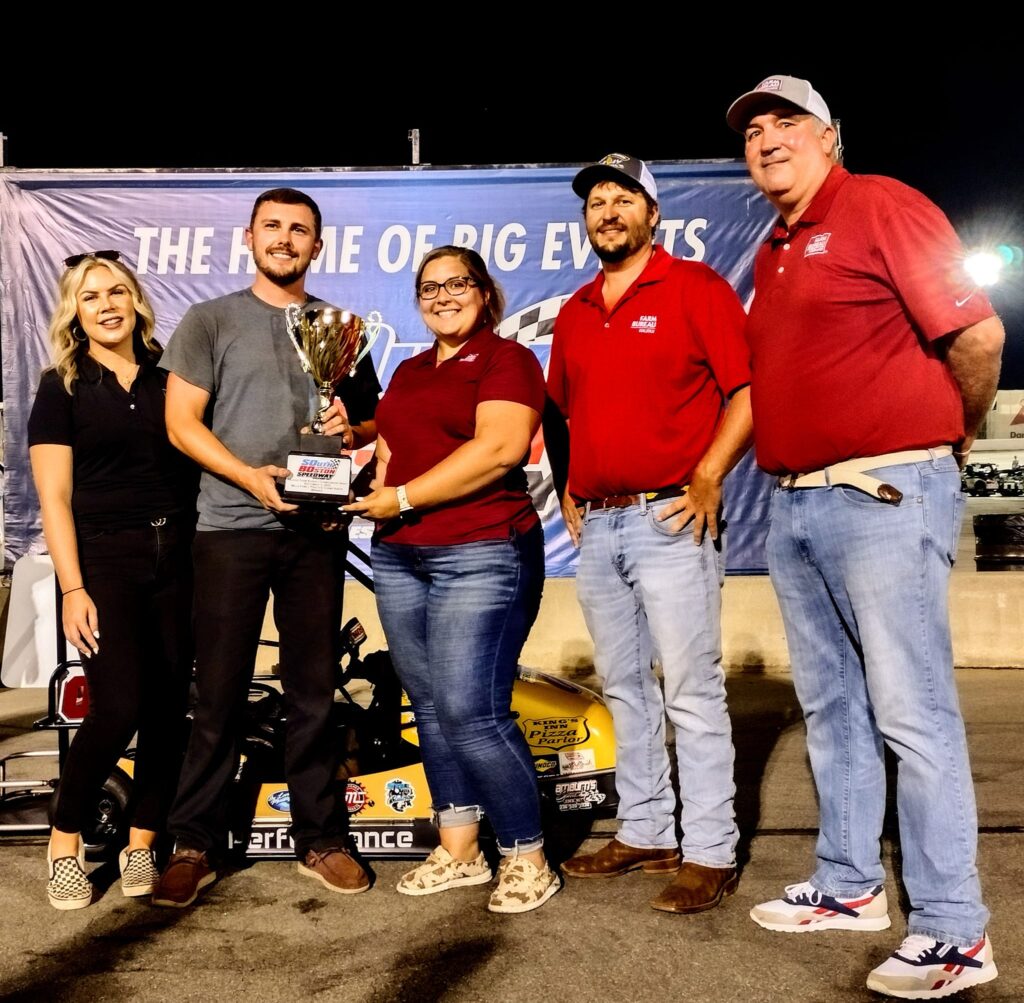 VSP HEAT HORNET FEATURE
The Hornet division comes into tonight with a very close seven point battle between the # 54 of Jason DeCarlo and the # 49 of Kevin Currin. Lining up first will be the # 18 of Cameron Goble followed by the # 01 of Jared Dawson second, # 12 Andrea Ruotolo third, # 54 Jason DeCarlo, and # 28 Kendall Milam. As the green waves, Goble and Dawson are dead even with Goble ultimately clearing coming to complete lap one. Milam is by the DeCarlo machine, bringing the # 3 of Steven Layne along for fifth. Layne is then able to power by Milam, bringing DeCarlo back along as Goble tries to pull away up front. But his lead is erased as the # 50 of Landon Milam has spun in turn three. After the choose rule is utilized, the lineup will be Goble, Layne, Dawson, Kendall Milam, and Ruotolo. The first attempt at the restart is a mess, leading up to another attempt that sees Goble clearing Layne with ease as Currin gets by Ruotolo for fifth. Dawson and Kendall Milam are side by side for third, running multiple laps without either giving an inch. Dawson finally reclaims the spot as Currin follows through for fourth. They're now three wide for fifth between Dawson, Ruotolo, and the # 63 of Dillon Davis. It doesn't work out however as Ruotolo and Davis get together, sending Ruotolo spinning out of four. After the choose, it'll be Goble, Dawson, Layne, Currin, and Kendall Milam. Dawson gets a huge jump and attempts to clear, but going into turn three, Goble pulls a huge divebomb, resulting in a huge crash involving himself, Dawson, Ruotolo, Landon Milam, and Davis. Dawson and Ruotolo are none too happy with Goble, as the three engage in an altercation at the crash scene. It ultimately gets broken up before it gets out of hand as the lineup after the choose will be Layne, Currin, Kendall Milam, Davis, and DeCarlo. The green is out and Layne and Currin are dead even as they get together out of turn two, sending Currin into the inside wall. Currin recovers as no caution flies. Kendall Milam starts to gain on Layne, but now there's a caution as the # 29 of Cameron Moss spins in between one and two. This will setup a late race shootout as the top five will be Layne, Kendall Milam, Davis, Landon Milam, and Currin. DeCarlo gets by Currin for fifth as Layne and Kendall are in a dead heat for the lead. Kendall slips on the outside, allowing Layne to clear and cruise to the victory. But in post-race technical inspection, Layne is found illegal, giving the win to Kendall Milam. Davis comes home second, Landon Milam third, DeCarlo fourth, and Currin fifth. And as DeCarlo ends his race in fourth, he clinches the 2022 VSP HEAT Hornet division championship.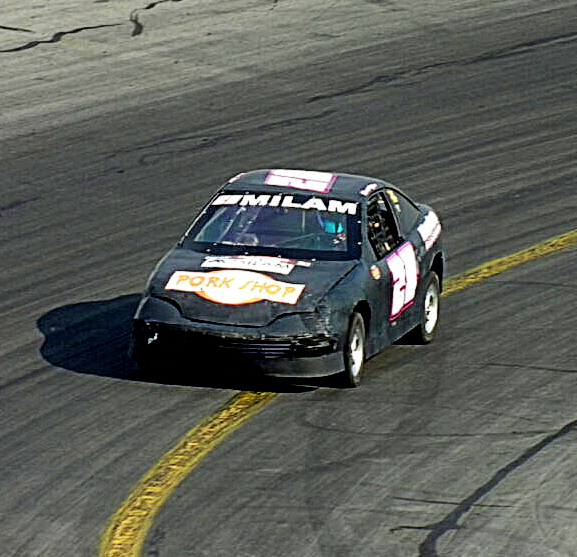 SOUTHSIDE DISPOSAL PURE STOCK FEATURE
Scott Phillips in the # 66 Pure Stock comes in with just an eight point lead over the # 9 of Johnny Layne. Speaking of Layne, he will start on the pole for tonight's feature with the # 3NC of Nathan Crews starting second, Phillips starting third, # 11 B.J. Reaves fourth, and # 00 Bruce Mayo fifth. Layne immediately clears for the point but Crews crosses over out of two, grabbing the lead after a short battle, leaving Layne to fend off point leader Phillips. Mayo grabs the fourth spot from Reaves as Crews is already gapping the field. Mayo then looks under Phillips, now taking the third position away as his car is on rails. But up front, it's still all Crews as he's looking for yet another Pure Stock victory in 2022. But in fourth, it's Phillips who is just trying to stay out of trouble, looking for his first Pure Stock title. The race goes clean and green as Crews gets the victory by nearly two seconds, ending the year with a bang. Layne comes home second, Mayo third, Phillips fourth, and Reaves fifth. Layne comes close, but Phillips hangs on by the skin of his teeth, grabbing the 2022 Pure Stock championship.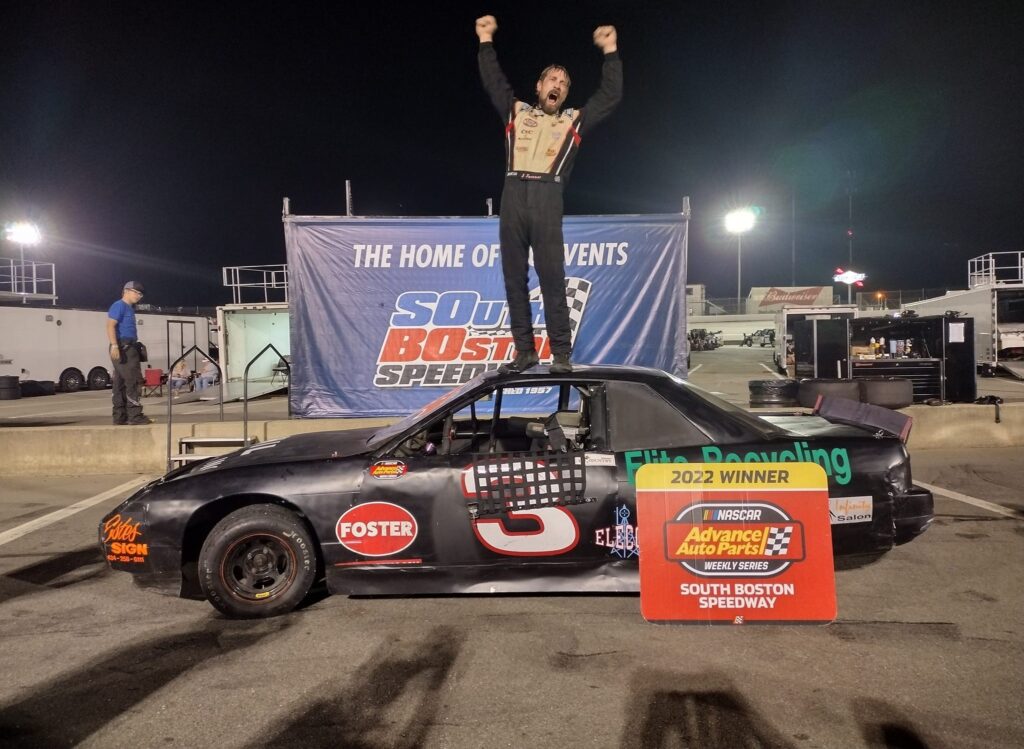 BUDWEISER LIMITED SPORTSMAN FEATURE ONE
The # 00 of Kyle Barnes comes in with a thirty point lead over the # 17 of Jason Myers, a pretty big gap compared to the other divisions. But this is short track racing at South Boston, which means anything can happen. The # 22 of Eric Winslow starts on the pole with Jason Myers starting second. Rounding out the top five will be the # 05 of Billy Myers, # 47 Chris Donnelly, and the # 07 of Ronald Renfrow. Winslow gets a fantastic launch, clearing Jason Myers immediately as the # 01 of Jared Dawson gets by Renfrow for fifth. Donnelly is able to power by Billy Myers for the third spot as Kyle Barnes is starting to make his way through the field like a lightning bolt. Jared Dawson falls victim to his brother Justin Dawson as he takes fifth, bringing Barnes along for sixth. Justin tries his best to hold off the hard charger, but he can't do it as Kyle Barnes claims another spot, this time fifth. The first caution flies early as the # 12ZP of Zach Peregoy has spun in between one and two. After the choose, it'll be Winslow, Jason Myers, Donnelly, Kyle Barnes, and Billy Myers. Winslow again gets a phenomenal start, clearing Jason Myers. Kyle Barnes continues his charge, flying by the Donnelly machine and setting his sights on Jason Myers. But Jason Myers is busy with Winslow, as Myers is able to get back under Winslow, giving him a great challenge before falling back again. Now Donnelly is all over Kyle Barnes, giving him a nudge to take back the spot. Barnes is still there though, dancing around in Donnelly's mirror while Jason Myers does the same in Winslow's. There's a problem behind however as the # 07 of Renfrow is around in between three and four. After the choose, it'll be Winslow, Jason Myers, Donnelly, Kyle Barnes, and Billy Myers.
Winslow and Jason Myers are dead even this time at the line as Winslow eventually clears. Behind them, Kyle Barnes is to the outside of Donnelly, as Donnelly gets real loose, almost spinning his machine in front of Billy Myers. Donnelly tries to get his machine gathered back up, but he moves up on the Justin Dawson machine on the backstraight, causing both to crash! Dawson is absolutely furious as he runs up to Donnelly and the two engage in a huge altercation. Both of their crews get involved as it turns into an all out brawl. They finally get it settled down, but they immediately go back at it on pit road, causing another melee. Everyone is finally calmed down as they engage in cleanup from the crash. After the choose on the restart, it'll be Winslow, Jason Myers, Kyle Barnes, # 21 Carter Russo, and Billy Myers. Winslow gets the jump this time around as Russo stacks up the field behind. This allows the # 51 of Tristen Barnes to grab fifth but not for long as Peregoy has entered the frame again, getting by Tristen Barnes as Winslow grabs the victory over a close Jason Myers. Kyle Barnes finishes third, Billy Myers gets fourth, and Peregoy gets fifth.
BUDWEISER LIMITED SPORTSMAN FEATURE TWO
Starting on the pole for race two will be the # 4 of Ronnie Ray Jones followed by the # 62 of Ross Mountcasel, # 51 Tristen Barnes, # 00 Kyle Barnes, and # 05 Billy Myers. The green waves and Mountcasel doesn't get going, causing a huge crash at the start! Mountcasel, along with Billy Myers, Tristen Barnes, and # 07 Ronald Renfrow all pileup going into one, causing a red flag to be displayed immediately. Their nights are all unfortunately over as the field will lineup again after the lengthy cleanup. It'll be Jones, Kyle Barnes, # 17 Jason Myers, # 22 Eric Winslow, and the # 36 of Andrew Amos. Barnes gets the lead quickly as Winslow kills two birds with one stone, powering by both Jason Myers and Jones, moving into second. Winslow looks under Kyle Barnes going into two and they touch, sending Barnes spinning! Renfrow spins to avoid as the crowd is making their feelings known. It's a quick caution as after the choose, it'll be Winslow, Jones, Jason Myers, # 12ZP Zach Peregoy, and Amos. Winslow maintains the lead as Jason Myers gets by the noseless Jones machine. Kyle Barnes is mounting a charge similar to race one as he powers by both Amos and Peregoy with ease. He's then under Jones as he steals that spot away as well, moving into third. But back up front, Jason Myers is all over Winslow. He spends multiple laps setting up the pass, and he makes his move with only a handful of laps left. He tries to get under Winslow, but Winslow pulls a veteran brake check and Myers nearly spins! He gathers it back up but it's too late as Eric Winslow will sweep the night, winning race two. Jason Myers still hangs onto second, Kyle Barnes finishes third, Peregoy gets fourth, and Amos rounds out the top five. With two third place finishes, Kyle Barnes ends his dominant season by winning the 2022 division championship.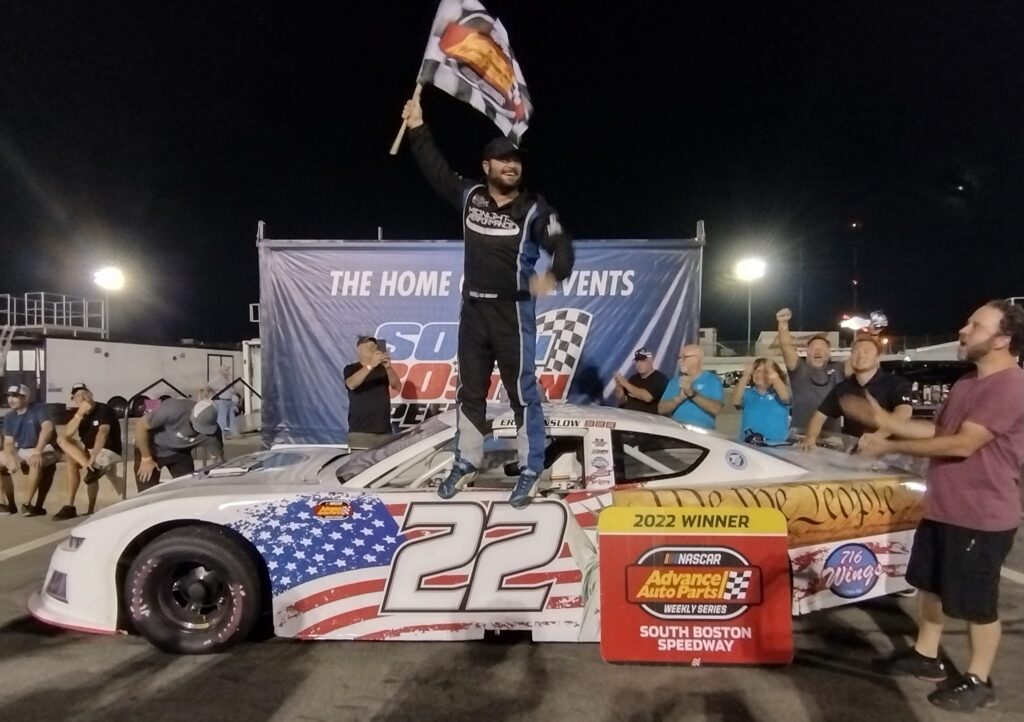 LATE MODEL STOCK FEATURE ONE
It's a three way battle for the championship as the # 99 of Layne Riggs, the # 26 of Peyton Sellers, and the # 25 of Jacob Borst are separated by just 22 points for the title. But a wrench is thrown into the mix immediately as the # 2 of Chris Denny pulls out an amazing 15.322 second lap to grab the pole for race one tonight. Sellers will lineup alongside Denny with Riggs starting third, # 0 Landon Pembelton fourth, and the # 8TS of Thomas Scott fifth. South Boston flagman Brandon Willard looks over the great field, likes what he sees, and we're green for Late Model Stock action! Sellers is able to clear on the outside as Pembelton gets by Riggs for third. Borst powers by Scott for fifth but the caution is out early however as the # 8JO of Josh Oakley has spun in turn two. After the choose, it'll be Sellers, Denny, Pembelton, Riggs, and Borst the top five. Willard looks them over and we're back green in no time. Sellers gets an amazing launch as Pembelton grabs second from Denny. But once again there's a caution as the # 38 of Mark Keesee, the # 14 of Dusty Ellington, the # 06 of Terry Dease, and the # 91 of Chris Elliott pileup in turn one. Dease is the only one with irreparable damage as he is done for race one. It's Sellers starting first again followed by Pembelton, Denny, Riggs, and Borst. Sellers fires off like a rocket as now Riggs and Borst both get by Denny, moving him into fifth. It's now Aaron Donnelly in the # 31 who's inside of Denny, but he washes up into Denny out of four, sending Donnelly around on the frontstraight. After the choose, it will be Sellers, Pembelton, Borst, Riggs, and Denny. Sellers gets a perfect restart as Riggs gets back by Borst. The # 01 of Camden Gullie finds his way around Denny for fifth as Sellers looks to check out from the field.
Riggs now looks under Pembelton as Borst looks under them both for a brief moment, making them three wide. Borst backs out as Riggs and Pembelton engage in an amazing battle, fighting tooth and nail every single lap. Riggs finally gets by after an eternity it seems as behind them, the # 4 of Parker Eatmon has made his way through the field, grabbing fifth place from Gullie. What ensues in front of them is one of the greatest battles we've seen all year. Pembelton and Borst go to absolute war for the third spot, with neither one of them giving an inch. One lap it's Pembelton, another lap it's Borst. The crowd is up on their feet as they battle the rest of the race this way. But up front, it's all Peyton Sellers as he dominates race one, taking the victory. Riggs comes home second, Pembelton hangs onto third, Borst fourth, and Eatmon fifth.
LATE MODEL STOCK FEATURE TWO
Starting on the pole for race two will be the # 15 of Logan Clark followed by the # 58 of John Aramendia, # 2 Chris Denny, # 8TS Thomas Scott, and the # 01 of Camden Gullie. Willard looks over the field, gives the thumbs up, and we're green! Aramendia gets the jump and takes the lead right away but Clark isn't giving up without a fight as he rubs fenders with Aramendia and gets the top spot back. Scott is now able to get by Denny as he's looking on Aramendia, taking that spot as well as the field races like Talladega behind. Aramendia looks as though he's starting to have issues with his car as there's major trouble behind as # 26 Peyton Sellers makes contact with Denny, sending both around. The # 0 of Landon Pembelton also gets damage as the # 38 of Mark Keesee spins to avoid the carnage. It's a surprisingly short cleanup though as everyone is able to get back going. After the shuffling and choose rule, the top five looks a little different as Clark lines up first followed by Scott, Aramendia, Gullie, and the # 4 of Parker Eatmon. Willard looks over the field and we're green once again as Eatmon gets a terrible restart, allowing the # 25 of Jacob Borst by for fifth. Gullie, Borst, and the # 99 of Layne Riggs are all by Aramendia, kicking him outside of the top five. As Clark tries to pull away, a damaged Sellers has now somehow entered the picture, also getting by Aramendia for sixth. And the leader has trouble! Clark has an issue with the right front and slides up the track in turn one, eventually coming to a stop and bringing out the caution. A heartbreak for the Dominion regular as after the choose, it'll be Scott, Borst, Gullie, an out of nowhere Sellers, and Riggs.
The green is out and Borst is able to power to the lead on the outside. But in the mirror is Sellers, who has found the nitrous button and is on an absolute roll, getting by Gullie, Scott, and now gets by Borst for the lead. Riggs is now by Gullie and Scott as he's trying to mount a charge similar to Sellers. Scott and Gullie are side by side for fourth, neither of them giving an inch. Riggs gets by Borst for second as now Scott finally maintains the fourth spot. Eatmon now takes advantage of Gullie's lost momentum as he gets by Gullie for fifth. Gullie continues to drop spots as now Denny reenters the frame, getting both Gullie and Eatmon. But up front, it's Riggs who seems to be making up ground. He finally gets up to Sellers' bumper, but lap traffic hinders his progress, cutting all of the gains he had made. Sellers gets through with no problem though, running the fastest laps he's run all night with a damaged car. And with a damaged car, he sweeps the night, winning race two. Riggs comes home second again, Borst gets third, Scott takes fourth, and Denny rounds out the top five. But despite the incredibly hard work that Sellers put in, it was still just short as Layne Riggs takes home the 2022 division championship.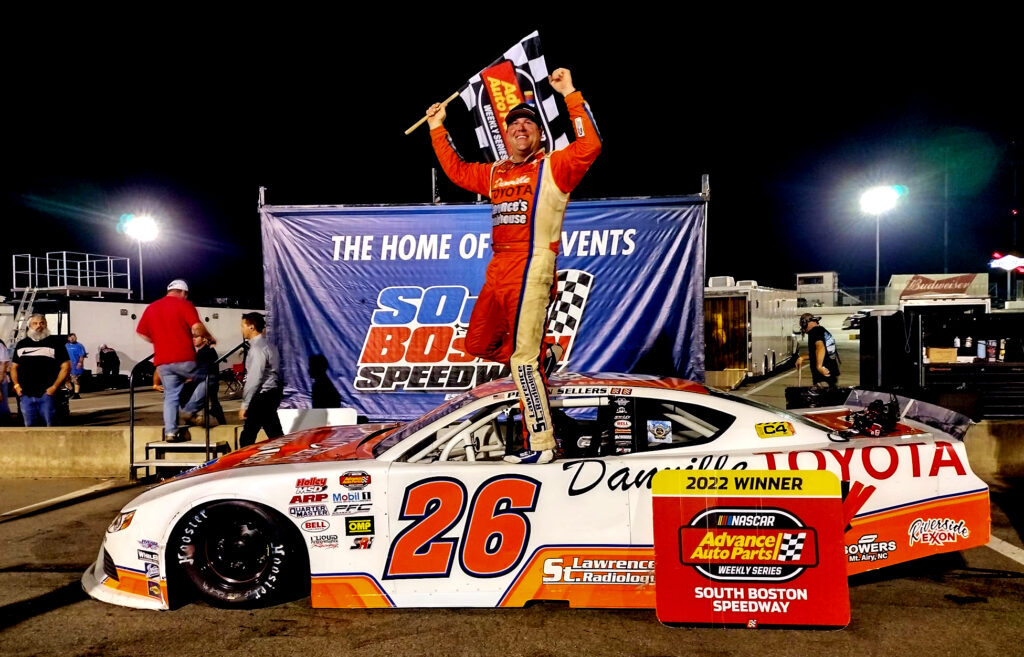 MY TAKE
Modern philosopher, educator, and motivational speaker Stephen R. Covey was quoted as saying, "Each of us guard a gate of change that can only be opened from the inside." So insightful and true. And Saturday, September 3, 2022, the floodgates were opened as every title changed hands at South Boston Speedway. And we couldn't think of a better outcome truly that would be the best description of the 2022 short track racing season here. The track is taking steps that will effect the future of the track, and it's clear their timing couldn't be any better as it's clear to us that the future is now. But the future wouldn't be so bright if it weren't for the bright lights of the past. Both were represented here this past weekend, and you can take it from us that this is indeed a great omen for the future. It's also been said that if you forget where you come from, you'll lose where you're going. We also know that to be absolutely true. That being said however, it's clear from how the track celebrates it's storied past that it knows exactly where it's going. And we for one leave the regular season at the Jewel Of The Commonwealth looking forward to next year for some great short track racing.
But first, let's take a look at this amazing year at South Boston. The Hornet division had a crazy, wild, amazingly entertaining year that saw Jason DeCarlo and Kevin Currin coming down to the wire with Jason DeCarlo coming out on top. The Pure Stocks had an amazing year and should be applauded as they ended the year with almost twice the amount of competitors they started with, ultimately seeing Scott Phillips nudging Johnny Layne for the title. The Limited Sportsman division saw something you rarely ever see at South Boston with new division champion Kyle Barnes winning eight races on the season. And although he saw some challenges on Championship Night, the points lead he had built over the season was just too insurmountable in the end for Jason Myers, who had a great year himself but couldn't overcome the lead Barnes had amassed over the course of the year.
And in the premier Late Model Stock division, we got to witness what was one of the most intense points battles for a premier division in our region in some time, with Layne Riggs and defending champion Peyton Sellers coming down to the final race of the year to decide it. But in the end, it was Layne Riggs taking his first South Boston championship to a roaring crowd of approving fans. This was a championship battle that won't be soon forgotten, leaving Riggs quoting Martin Truex Jr. when he said, "He may have won the battle, but we won the damn war." And that's true for the battle of South Boston. But South Boston is but one battlefield in the war for a National Title. The road for that title does indeed go through South Boston, and what should be noted is though Sellers didn't gain enough to defend his South Boston championship this year, the battle that he won here, taking both wins on Championship Night, may fair larger in the greater war than some might want to admit. Riggs and his team very much deserve to celebrate this coveted South Boston title, as they worked extremely hard to achieve it, and it truly showcases the talent that Riggs possesses, maturing into a national contender that can compete at the highest levels under the most scrutinizing conditions. But they can't celebrate long as the National Points ranking as of the publication of this article sees Layne Riggs once rather sizable lead cut to just 4 points coming down the stretch with a handful of races left.
Layne Riggs takes home the track championship, but in the process, he loses ground to Peyton Sellers in the National Points Race as Sellers wins both races on the night. But for us, that makes this week's Short Track Report Blue Collar Racer Of The Week nomination as easy a choice as we've had all year. On the one hand, Layne Riggs did everything he needed to do to win the Championship, but, Peyton Sellers also did all he could do to put up the ultimate challenge, qualifying second and ahead of Riggs, and then turning around and winning both races, and the second after going for a spin in turn 3 after contact with Chris Denny and having to restart at the tail end of the field. He ended the year at South Boston with two back to back wins in performances so good, we just couldn't deny Sellers and his team this week's Blue Collar Racer Of The Week.
In the end, we congratulate all of this year's 2022 South Boston Speedway Champions – Hornet champion Jason DeCarlo, Pure Stock champion Scott Phillips, Limited Sportsman champion Kyle Barnes, and Late Model Stock champion Layne Riggs. And we acknowledge the previous 2021 champions – Hornet champion Josh Dawson, Pure Stock champion Nathan Crews, Limited Sportsman champion Daniel Moss, and Late Model Stock champion Peyton Sellers – as we have NO repeat champions this year in a total Changing Of The Guard in 2022. And we can hardly wait to see what 2023 brings to this great speedway. So, 'till next time, See You At The Track!
(Race writeup by Joshua Weatherman. Intro and My Take written by Billy Weatherman. 2022 Copyright SHORT TRACK REPORT)
Tags
Aaron Donnelly
,
Andrea Ruotolo
,
Andrew Amos
,
B.J. Reaves
,
Billy Myers
,
BJ Reaves
,
Bruce Mayo
,
Camden Gullie
,
Cameron Goble
,
Cameron Moss
,
Carter Russo
,
Champ Karts
,
Chris Denny
,
Chris Donnelly
,
Chris Elliott
,
Daniel Baker
,
Daniel Moss
,
Danny Willis
,
Dustin Phillips
,
Dusty Ellington
,
Eric Winslow
,
Hornets
,
Jacob Borst
,
Jared Dawson
,
Jason DeCarlo
,
Jason Myers
,
John Aramendia
,
Johnny Layne
,
Josh Dawson
,
Josh Eubanks
,
Josh Oakley
,
Justin Dawson
,
Kendall Milam
,
Kevin Currin
,
Kyle Barnes
,
Landon Milam
,
Landon Pembelton
,
Late Model Stocks
,
Late Models
,
Layne Riggs
,
Lee Ottaway
,
Limited Sportsman
,
Logan Clark
,
Mark Keesee
,
Nathan Crews
,
Parker Eatmon
,
Peyton Sellers
,
Pure Stocks
,
Ronald Renfrow
,
Ross Mountcasel
,
Scott Phillips
,
South Boston
,
South Boston Speedway
,
Steven Layne
,
Terry Dease
,
Thomas Scott
,
Tommy Elliott
,
Tony Arnold
,
Trey Massengill
,
Tristen Barnes
,
Tyler Wray
,
Zach Peregoy