CARS TOUR AT FLORENCE MOTOR SPEEDWAY OCT 2- Aaron's 125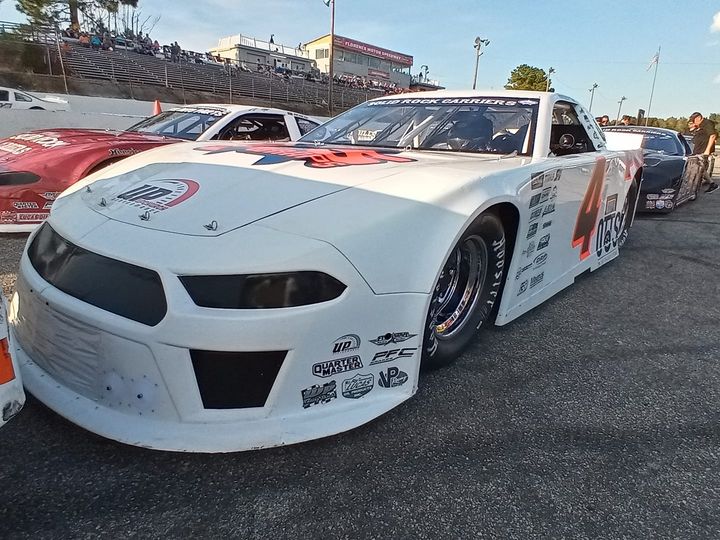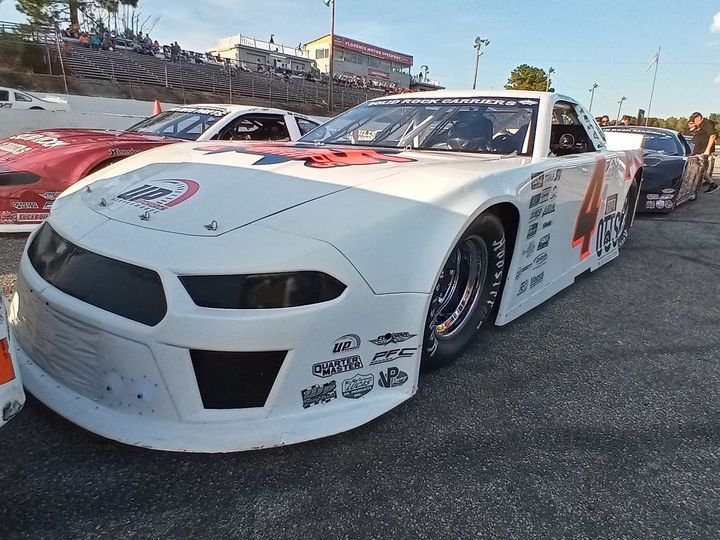 Auto racing is the greatest sport in the world. Many could argue against it, but you'll never convince me otherwise. The atmosphere…the competition…and even the risk. All of this make the sport thrilling. And all year, I have seen the best short track racing I have ever seen, at least during a single season, in my entire life. And trust me guys, I have seen a lot of great racing through the years. And at this point now, I'm starting to feel sorry for the people that haven't made it to the track in awhile, because they have no idea. Hear me out on this, and I think you'll see what I mean. And if someone ever tells you that racing's best days are behind it, I'm going to say something here that for some would be controversial or contentious to some, but I'll tell you, I am convinced that racing's best days may indeed lie ahead. My evidence, is that this year, during the uncertainty of what we know as the 'pandemic', and at a time after many years of declining short track racing attendance, we have seen great crowds, and truly amazing racing.
Early in the year, we covered a number of SMART Modified Tour events, and we saw some great races and finishes. They put on an amazing show. One of the best was where we are here tonight, Florence Motor Speedway, when Caleb Heady, in only his second ever start in a Modified, out maneuvered Hall Of Famer Bobby Labonte for the exciting win. But, when we went down to Franklin County Speedway, magic happened. They say Franklin County Speedway is made for Modifieds. It's the slogan you will hear there. And, they would be right. It was an amazing race and just ask anyone that saw it, definitely one to remember. And at the end, James Civali, who'd through the race had done everything you could do to stay up front, put himself in position to win it. He'd been every kind of driver throughout, like some genius strategy, where sometimes he was the patient cool driver, and the next impatient and aggressive. Methodical, and then erratic. Run high, and go low, he was going to be whatever driver it took to be able to come out on top. And he was coming to the end where he wanted to be, pulling away up front. And then, the caution…that nightmare caution that no driver up front ever wants to see. And on the restart, everybody went for it, and John Smith, who hadn't been up front all day, out of nowhere, slips under and nerfs Civali, gets sideways, and still powers down the straight in a drag race for the amazing win. The crowd was on their feet and loud, and most importantly tremendously excited. Amazing show. And if you ask anyone that was there and saw it, they would tell you the same thing.
We also started covering another great series, quite underrated frankly, as we've found them to be, as many of you know, one of the most competitive and professionally run tours in the whole central east coast region. The Carolina Pro Late Model and Carolina Crate Modified Series is filled with some of the best young talent in the country. Every race we've covered has been a great event, with outstanding side by side racing, and highly competitive finishes. But when they went to Dillon Motor Speedway, and the race started, again, we experienced magic. After the field worked each other over while Josh Lowder set sail up front, again the caution came out for an over eager Katie Hettinger, who'd earlier been racing for the lead in the race, but was then trying to make up for ground lost, and spun up off the corner. And when they went back green, veteran Gus Dean set his sights on Lowder, trying desperately to find his way past coming down to the finish. And when Lowder got loose coming off the final turn, Gus Dean slipped underneath. But Lowder, like John Smith, powered off the corner sideways heading down the front stretch. Another drag race, and this time, a literal photo finish for Gus Dean who stole the win from Lowder. Not that him and Smith before him didn't earn those wins, they of course did. But they came in and took those races at the last possible moment when it didn't seem there was a way to get it done. And we have seen really great racing all year at every track we cover. Great racing all year from all the different divisions.
But, on May 15th, I may have saw the greatest race I've ever witnessed at Tri-County. Justin Johnson, Jacob Heafner, Chandler Smith, and Braden Rogers put on an astonishing display of short track racing. Johnson, Heafner, and Smith ran 3 wide for the lead for several laps at the end. And when they didn't, they swapped positions over and over again. And after they beat each other up, Braden Rogers tried to slip in and steal one too, but he ran out of time as Chandler Smith came home with a hard fought win. That battle at the end of the race was beyond intense. Outstanding…magic.
When we saw this CARS Tour race on the schedule, we got pretty excited. We couldn't wait to get back to Florence Motor Speedway. The SMART Tour race here was amazing, and I knew this was going to be a great show. Local track racer Zack Miracle, popular at the track, is going to be making his first CARS Tour start at his home speedway, and we know he knows how to run up front here, and better still, how to win. Carson Kvapil makes his first start for JR Motorsports, a great opportunity for this young talented driver, in the best equipment money can buy, and a team that brings the best experience you could ask for. And so we know he also has a great shot to win. Added to that is a great points battle between former CARS Tour champion Bobby McCarty, and young Kaden Honeycutt, who's looking to get his first championship, and showing he has the talent and the team to get it done. We have all the ingredients for an outstanding show, with a high possibility of that distinct magic that occurs from time to time, but I've been seeing all year. The teams are prepared, the invocation has been spoken. The national anthem has been sung, and Robert Elliott from Aaron's has just given the field the command and the cars come to life. The crowd is electric, and you can feel it already. I can't wait to see how it all unfolds, because I am firstly just a racing fan. But I am an experienced racing fan, and my experience tells me that this is going to be a great show. So, without further ado…Let's Go Racin'!
MINI STOCKS
With the Florence Motor Speedway points races wrapping up not too long ago, tonight's local division races are for pride, money, and trophies. Unfortunately, the Mini Stock division only has two cars tonight. They initially decide to just scrap the race and hand out travel money. But they think better of it, and give the fans the advertised Mini Stock race. It only takes two to race, so why not? And these guys came to race. The # 18 of Truett Miranda starts on pole with the # 72 of Brandon Johnson starting to his outside. Brandon Willard looks them over, likes what he sees, and we're green in the Mini Stock feature. Miranda gets a good jump on Johnson, but Johnson is really strong on the outside early, and he quickly clears the # 18 machine. While Johnson is trying to pull away, Miranda is giving the fans a show as he dirt tracks his car multiple times trying to get a run on Johnson. But alas, Johnson brought a rocket ship tonight and takes the Mini Stock victory over Truett Miranda.
CHARGERS
The Florence Chargers are known to be an exciting division and tonight looks no different as there are a good amount of heavy hitters in the field. The # 17 of Archie Adams Jr. starts on the pole with the # 00 of Bobbie Tumbleston starting second. Willard looks over the hungry field, likes what he sees, and we're green for the Chargers. Adams and Tumbleston are even for the lead but the caution is already out as the # 55 of Carsten Grooms spins and hits the backstretch inside wall. He is unfortunately done for the night. They quickly get it cleaned up though and we'll get back to green with Adams and Tumbleston still pacing the field. Willard likes the formation, and we're back green. Adams is able to clear this time as Tumbleston nearly goes off the track on the back and loses a handful of positions. Behind Adams, the # 81 of Michael Grooms gets by the # 10 of Brendan Lee for the third position. But the caution is back out however as Tumbleston has stopped in between turns 1 and 2 with a problem. This is will effectively end his night. On the restart, Adams chooses the outside as the # 51 of Robert Powell is in second. Willard likes what he sees and we're back green. Adams doesn't get a good start and allows Powell to get the lead. Behind them, it's chaos as the # 29 of Matt Legette nearly goes off track on the back and the # 22 of C.J. Grooms spins his machine in turn 3 and brings out a caution. It's a hectic start for the Chargers tonight.
Powell chooses the outside for the ensuing restart, putting Adams on the inside this time. Willard nervously looks over the field, gives the thumbs up, and we're back under green. Powell gets a great start and clears Adams, but the caution quickly comes back out as Brendan Lee spins his hot rod on the frontstretch. Powell will again go to the outside, with Adams to his inside. Willard likes what he sees, and gives the green flag once again. Adams gets a better start this time, and clears Powell for the lead. Behind them, the # 1 of Archie Adams Sr. and Matt Legette make significant contact and the # 1 machine spins. But they quickly sort it out and the caution is not flown. Adams and Powell stay within distance of one another, but yet another caution flies a few laps later as the Legette machine has stopped on the track.
Adams takes advantage of lane choice and chooses the outside as it seems to be the place to be tonight. Powell will start beside. Willard looks them over, he likes the formation, and we're back green. Powell gives it his all, but Adams will ultimately clear. Behind them, Michael Grooms is able to get under the # 97 of Glenn Mappus for third, and eventually takes the spot. But Mappus has none of it as he dives back under and takes back the third position. Brendan is able to follow Mappus by Grooms to take fourth. Something has gone awry with the Michael Grooms machine as he takes it down pit road and parks it for the night. Meanwhile, Powell is all over Adams for the lead. Right when the lead battle begins to heat up even more, the caution flies for the # 22 of of C.J. Grooms spinning out of turn 4. Adams will again take the outside with Powell to his inside. Willard likes what he sees and we're back green. Adams and Powell proceed to partake in an amazing battle, but it's broken up as C.J. Grooms spins again, this time going into turn 3. This is going to set up a green-white-checkered finish.
Adams again takes the outside, with Powell on the inside. Willard looks over the field, likes what he sees, and we're back green to settle this one. They're dead even at the start, but Adams is able to pull ahead at the white flag. Powell dives into turn 1, body slams Adams in the door, and takes the lead out of turn 2. Powell looks to pull away, but Adams is there! Adams dives his machine into 3, and he spins Powell! Adams is collected, and third place runner Glenn Mappus has nowhere to go and piles in as well! Mappus takes a terrible hit into the turn 4 wall as the crowd goes absolutely insane! Brendan Lee in the # 10 is able to pass them all and is declared the winner in this wild Charger feature. They all get out unscathed, but the tempers are understandably hot. Only in short track racing!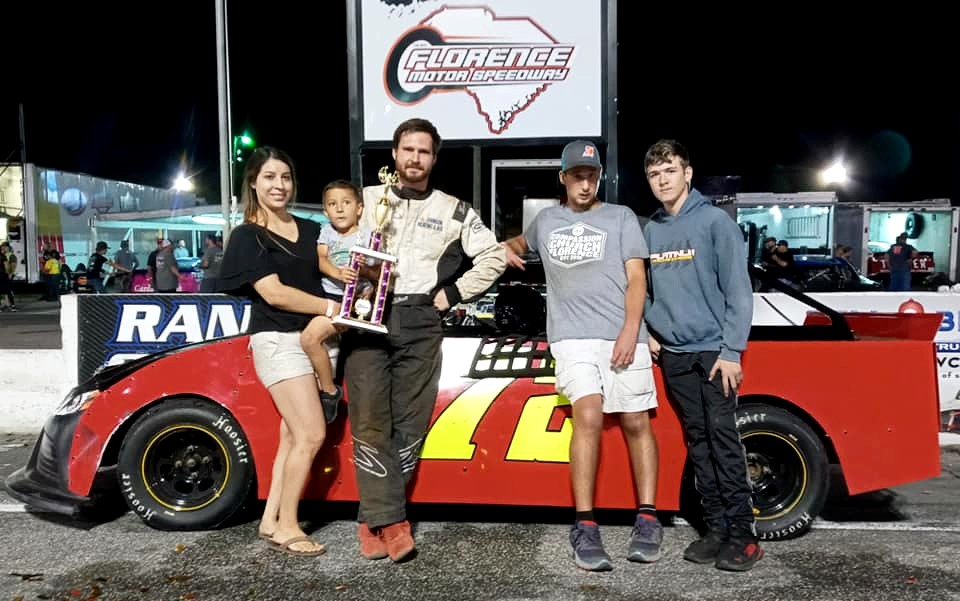 CARS Tour Aaron's 125
# 32 Zack Miracle, making his first start on the CARS Tour, and at his home track, takes the pole for the Aaron's 125 here tonight. Some might say that's a miracle, but we know better. Although Zack is making his first start on the tour, and is a rookie in the Late Model division here at Florence Motor Speedway, and yes, you heard that right, a rookie this year in the Late Models, Zack has won six races at what we know is a drivers track. After that kind of success, what he's doing can't be considered a miracle any longer, and so he takes the pole with a lap of 17.564 seconds. His biggest challenge will be, in our opinion, the distance of the race. He knows what this track does to tires, but they run mostly 60 lap features here, and tonight, he goes toe to toe with some of the best Late Model drivers in the country for 125 laps. To his outside is # 8 Carson Kvapil, making his first start with JR Motorsports. He's got a good hot rod, and he's looking for a good finish here tonight in this high profile opportunity. On the inside of the second row is # 81 Mini Tyrrell. Fresh off his win at Tri-County Speedway, he hopes to ride that momentum to another win here at Florence and make it two in a row. On his outside is # 4H Kaden Honeycutt. Kaden has been more than impressive this year as a rookie on the CARS Tour. With just 3 races left in the season including this one, Honeycutt sits poised to challenge # 22 Bobby McCarty, the current points leader in the series, for the championship. A great finish here today is crucial if he wants a shot at the prestigious title over the former champion. And rounding out the top 5 is # 14 Jared Fryar, the defending champion of the series. He's also still in the hunt to repeat as the champion, but he will need a great finish here tonight to stay in reach. They've ran their parade laps, and flagman Brandon Willard gives the signal to double up. The lights are off on the CARS Tour pace car, and Miracle brings them down. Willard looks over the field as they enter the KRC Power Steering Fluid Restart Zone, and Miracle drops the hammer, Willard likes the start, and he waves the green and we are underway in the Aaron's 125.
Carson gets a good start with Miracle, and he challenges on the outside. The field is double file behind them, trying to get all they can on the start. Mini Tyrrell gets the advantage for third as Kaden Honeycutt settles in behind him. Behind them it's still two wide as the leaders still battle for the front. Fryar gets into Honeycutt for fourth with # 91 Jonathan Shafer to his outside. It's tight for the top five as the rest of the field now start to settle in. Florence is not kind to tires, and if you want to win here tonight, you'll have to protect your stuff if possible. Kvapil finally gets the advantage up front and Miracle settles in behind, as does the rest of the field. # 41 Tyler Matthews makes his way around # 99 of Layne Riggs for ninth, as # 54 Michael Bumgarner brings his machine down pit road and the team immediately raises the hood and gets to work. Zack Miracle drifts up high, and Mini Tyrrell takes advantage and brings his machine to second place. Miracle recovers but now comes under fire from Honeycutt, as the front five tighten back up, and the field shortly after closes in as well. It's nose to tail as Miracle starts to look back on Tyrrell, but Tyrrell's running consistent laps, but Miracle's there, and he dives in underneath and takes back the second spot, with Honeycutt now looking as well, as Miracle now starts working on Kvapil for the lead. Bobby McCarty has his sights set on the top 5, and he starts looking underneath # 95 Sam Yarbrough for sixth as they close in on Shafer for fifth. Yarbrough dives under Shafer, but he can't make it stick. And McCarty again looks under Yarbrough, but to no avail, as in front of them, Honeycutt starts to put more pressure on Tyrrell, but with 40 laps and no caution, the tour throws the competition caution, and we have our first break in the action.
# 2 Brandon Pierce comes down pit road and the team puts the hood up and goes to work, and they will restart at the tail end of the field. Kvapil decides to restart on the outside, with Miracle inside of him, and Tyrrell, Honeycutt and Shafer rounding out the top five as we come back to green. CARS Tour flagman Brandon Willard again looks over the field as Kvapil brings them down. Willard likes the view, as Kvapil gets a great start, and the green is thrown and we are back to racing in the Aaron's 125. Sam Yarbrough immediately gets under Shafer for fifth, as Miracle settles in behind Kvapil, with Honeycutt moving in. Honeycutt looks under Miracle, but Yarbrough is looking on his outside as Tyrrell now tries to join in on the party, and the whole group now moves in closer on the leader, as Shafer is losing spots. Matthews looks under Shafer, and the two make contact, and Matthews' rear bumper is the worst for wear and dangling off. But his biggest issue is that half his spoiler is now dangling with it. That is going to effect the handling of that machine for sure, and he may have to come down and let the team address it. He battles on for now however, trying to run inside the top 10. And here comes # 28 Ryan Glenski, another local track regular who knows his way to victory lane making his first CARS Tour start of the year, running good today and looking for the top 10. He moves around Matthews for tenth, as # 9 Conner Jones now comes looking on Matthews, as the den of wolves closes in on him as well. Riggs gets by, and # 24 Mike Darne gets by. Up front things have settled in a bit, but Honeycutt puts the move on Miracle and moves to second behind Kvapil. Bobby McCarty tries to close in on Yarbrough for sixth while trying to hold off # 14 Jared Fryar and the # 28 of Ryan Glenski, as all these drivers move around Tyrrell who is having trouble with his machine, and is trying to hold on for the next competition caution. And there it is, we've run two 40 lap segments with no cautions, and we come to another break before the final stretch where you can feel, business is about to pick up in a big way. The teams have been feeling each other out, but now it's time to see who has what it takes to win it.
# 08 Deac McCaskill pits while pit road is closed, which will leave him restarting at the rear of the field, and Mini Tyrrell comes down with water overflowing out of that machine. Tyler Matthews comes down to bring his sheet metal damage to the team, and they get to work patching him up for the finish. Flagman Willard gives the field the double up signal, and again Kvapil chooses the outside to protect his flank, with Honeycutt to the inside, Glenski now there for the challenge, McCarty who's worked himself inside the top 5, and Miracle, who hasn't been outside of the top 5 all night. Kvapil brings them down, and Willard surveys the start, and we are back underway as he throws the green flag. Kvapil gets another good start, but Honeycutt dives underneath but can't get it done. McCarty moves past Glenski for third. Miracle loses a position to Yarbrough who now runs inside the top 5, and Glenski moves back past McCarty and to the bumper of Honeycutt, as the rest of the field is two wide to the rear, as everybody turns up the wick. And Yarbrough goes over the top, off the side of the speedway running fifth! He tried to get too much there, and over he went. He drives back up and onto the track, but he's got to bring it down pit road to check the car over after running down into the brush. (So, if you don't know I have to tell you here. Florence Motor Speedway has no walls in turns 1, 2, 3, and the backstretch. The first time we came here, we asked a fan what happens- Does the wrecker have to go fish them out? But they replied that, -usually they just drive back up. And sure enough, they do. It's a sight you don't see at other tracks in our region, and it's one of the things that makes this place special. The cars are saved extremely heavy damage on that side of the track by not slamming a wall, but they do have to worry about all the earth they pick up on the trip.) The track crew gets to work getting the debris off the track, and # 9 Conner Jones comes down pit road and is done for the day. # 5 Connr Mosack also brings his machine down for adjustments. The track crew gets it all done quickly, and flagman Willard gives the signal. The field doubles up and Kvapil again brings them down from the outside, followed by Honeycutt, Glenski, McCarty, and Shafer who's made his way back into the top 5.
Flagman Willard eyes the field as Kvapil hammers down, and the field goes to battle behind him as the green waves. Layne Riggs and # 44 Justin Johnson come into the picture as they both move past Shafer and McCarty. Riggs then gets the bumper of Glenski and moves him up to the outside to move past, but behind them, Miracle and the # 4 of Jonathan Findley go over the top of the track and into the woods in separate incidents at the same time! Here comes Miracle back up the track, and not too long after, there's Findley as well. They both bring their machines down pit road, but both are done in this one, as again the track crew moves to sweep away the mess. Tyrrell brings his car back down for service and he's joined by # 17 Joe Valento. Again the track crew is stellar and we are ready to get back at it in no time with a little over 20 to go. They were shuffling spots up front, and so as they line up for the restart, Kvapil will lead them down, again protecting the high side, with Honeycutt again to his inside. Glenski, looking strong up front, will start inside row 2, with Layne Riggs on his outside. And McCarty, battling hard up front will round out the top 5. Flagman Willard intently watches as Kvapil brings them down, and Kvapil takes off for the restart. Willard approves and drops the green and we go to settle it. Kvapil gets another good start, but this time Honeycutt really puts on the pressure. But a little farther back, Connor Mosack dives under Jonathan Shafer, and Shafer gets loose and collects Matthews, and Shafer almost goes over the top but stops just short, as Matthews corrects it, but Valento goes around trying to avoid the wreck, and we are again under caution here toward the end of the race. No major damage however on any of these machines fortunately, and we have another quick cleanup, and we are ready to decide this amazing race.
Once again, Kvapil lines up to protect his flank, a tactic that's served him well thus far, and Honeycutt line up inside, with Glenski, McCarty, and Riggs lined up to challenge. Willard looks them over closely, as Kvapil pulls off yet another good start, but Honeycutt knows it's time, and he starts to go to work. He looks inside, but Kvapil holds him off. He looks outside, but again Kvapil holds him off. Brandon Pierce now moves into the fray past Riggs and McCarty, and looks under Glenski for third. And here comes # 44 Justin Johnson, who worked his way through the field all day and now sits in the top 5 and is closing in on Pierce and Glenski with Riggs in tow. Pierce gets loose under Glenski and slides up in front of Johnson who gets into him and lifts his rear off the ground. But no harm, no foul as again Pierce looks under Glenski. Meanwhile up front, Honeycutt drops the pressure for a minute, but I've seen this before. He's cooling his tires off one more time, as we run with just 15 to go. Carson Kvapil has been the man up front, but I know he's still going to have to deal with Honeycutt if he can hold off the charging Pierce and Johnson coming up from behind with fresher tires than the leaders.
Pierce and Glenski are still two wide as Riggs pressures Johnson behind them. Finally, Pierce gets free, and now Johnson is under Glenski for fourth. And Honeycutt moves back in on Kvapil and jumps to his outside, and now they are really going at it. Honeycutt dives in and touches the bumper to let Kvapil know how bad he wants it, but Kvapil lets him know he's going to have to take it. Carson is starting to get a bit loose however, and he's working as hard as you can imagine to hold the # 4H machine behind him. They are having an amazing battle, and the crowd is on their feet, and you can start to hear 'em as these two drivers give them a show to remember. Honeycutt looks inside, putting the fender in, but Carson pulls him off the corner as Honeycutt wiggles and drops back in behind. Again though in four he tries once more. He's got to go as Pierce is catching them and looks to be a factor before we are done.
10 to go and Honeycutt goes to the outside as Kvapil moves to block him off. Honeycutt's there however and the two make contact as Honeycutt claims the outside and moves up beside Kvapil. They're two wide for half a lap, but Honeycutt gets the advantage and takes the lead with 8 laps left. Honeycutt sets sail as Pierce moves up to challenge Kvapil who's tires are going away. And Pierce gets into him, getting him sideways, but Kvapil battles back and saves the car and the position. And here comes Johnson. Again Pierce dives under Kvapil but he's slides up loose behind him and looks for another shot. Again he dives in under Carson and now they're two wide for second. Pierce gets the advantage, and Johnson dives in under Carson Kvapil as well, and now they're two wide for fourth. And Johnson squeezes by on the last lap as Honeycutt crosses the line for the huge win, with Pierce crossing second, Johnson third, Kvapil fourth, and Riggs coming home fifth.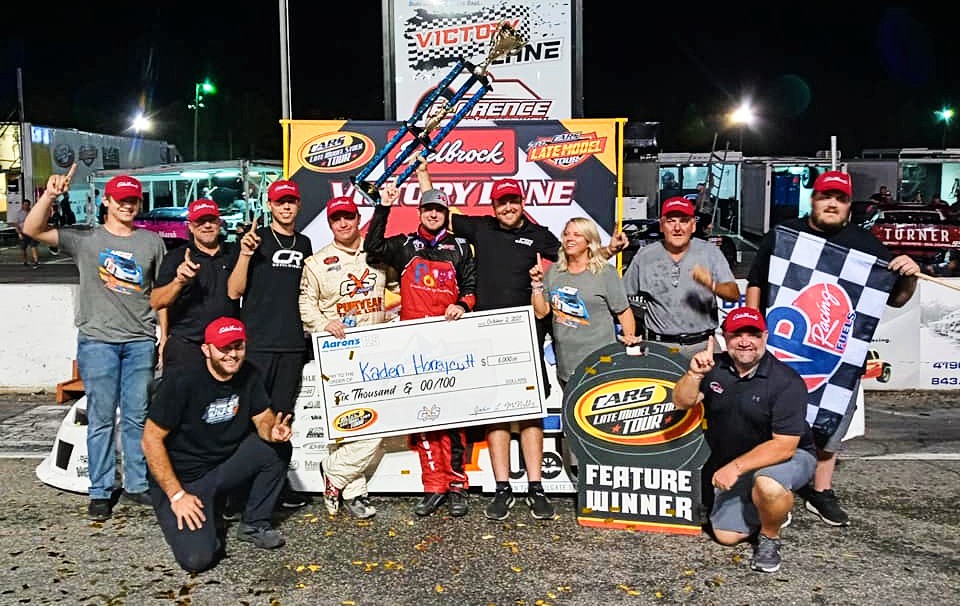 MY TAKE-
What a race! This tour delivers every time, and the intensity is picking up at the end of the season. Zack Miracle fought hard all day. It may not be the ending they wanted, but the tour knew they were there, and he showcased his driving abilities for sure against some of the best Late Model racers in the country. And Ryan Glenski also represented the local racers well. The Florence Motor Speedway contingent was exceptional here tonight. For our Blue Collar Racer Of The Week decision this week, we had an amazing discussion. # 08 Deac McCaskill and his team had to restart early in the back after they came down when the pits were still closed, but in the end, he came home with a hard fought tenth place finish. Bobby McCarty battled hard to keep the points lead. And Brandon Pierce and Justin Johnson fought from deep in the field after playing strategy, dodging and weaving through battles all day to both come home with top 5 finishes at the end of the day. We could have easily give it to Carson Kvapil, as he drove an amazing race, leading the most laps in his first start for JR Motorsports. But, we couldn't deny Kaden Honeycutt for his battle for the lead and the win. And after working to hold off drivers coming and going in the top 5, he worked Carson Kvapil as hard as we've seen anyone get worked over all year. He was relentless and determined, and he would not be denied. He became our first two time winner of the nod after his performance at Tri-County Speedway in the tours last outing, and he turns around and tops it, becoming the first 3 time Blue Collar Racer Of The Week this week. We have to call it like we see it, and what we saw was an amazing performance from the young 18 year old driver going for his first championship on the prestigious CARS Tour in his rookie season. We don't take this mention lightly, as we truly give the nod to the driver we feel worked the hardest during the event. And Honeycutt put on quite the show.
And so I feel it's time to point out an observation about this year, as this race here tonight proves the point more than I think anything else could. I've mentioned several times about the youth that comes to race in our region. They are amazing. Just here on the CARS Tour, 17 year old Mini Tyrrell wins at Tri-County, and here at the next race, at one of the hardest tracks to win at, 18 year old Kaden Honeycutt gets the win. Again, we watched Caleb Heady take the Hall Of Famer Bobby Labonte to school in only his second Modified start on the SMART Modified Tour. And the Carolina Pro Late Model Tour is full of young talent. Future stars of the sport. Throw in the amazing local talent at tracks like Tri-County and Hickory Motor Speedway, as well as tracks all across the region, and you can see the best racing action you could ask for. So, I'm going to say it, as I believe it with all I am.
Short Track Racing's better days are not behind it, they are before it. Many would and have argued against what I just said. But the truth is, the racing today is as good as it's ever been. And one of the reasons is because of a generation of new drivers and their young fans who are coming to the track to support them. There is indeed a resurgence for stock car racing, especially on the local level. And it's fed by what some have never noticed. The short track racing world, full of veterans that have kept it together over the last years, is welcoming a new type of driver to the fold. A generation that never saw Dale Earnhardt turn a lap in person, but has grown up in his legend and his legacy. And that legacy goes even beyond his 7 championships, and the fact that he was arguably the best driver of all time. His greatest legacy may be the generation of driver that has come up during the greatest age of safety the sport has ever known. And the sport owes that to the "Man In Black". He has fostered an age of aggressive drivers that bring no fear to the table. In the end, every driver that walks away from cars that they would have been carried away from in my day, owe to the sacrifice of the greatest driver to ever do it. And although he is a driver, that of course, could and will never be replaced. The last of the great era of the sport. But he has left an environment that has fostered a huge number of young drivers that race with his tenacity. And with the confidence garnered by the safety today's sport enjoys. That leaves his legacy that much greater, and one that may never be fully measured. And fans like me benefit by getting to watch a number of young drivers that give new meaning to the words "send it". We watched magic again at Florence Motor Speedway, and it leaves us super excited to head out to Wake County next week and watch the tour go for $10,000. You better get your tickets early for that one, as that place is going to be rockin'. Auto racing is the greatest sport in the world. And after all we've seen this year, you'll never convince me otherwise! See You At The Track!
2021 CARS Late Model Stock Tour Aaron's 125 at Florence Motor Speedway:
1. # 4H – Kaden Honeycutt
2. # 2 – Brandon Pierce
3. # 44 – Justin Johnson
4. # 8 – Carson Kvapil
5. # 99 – Layne Riggs
6. # 28 – Ryan Glenski
7. # 14 – Jared Fryar
8. # 22 – Bobby McCarty
9. # 5 – Connor Mosack
10. # 08 – Deac McCaskill
11. # 24 – Mike Darne
12. # 95 – Sam Yarbrough
13. # 41 – Tyler Matthews
14. # 91 – Jonathan Shafer
15. # 81 – Mini Tyrrell
16. # 17 – Joe Valento
17. # 32 – Zack Miracle
18. # 4 – Jonathan Findley
19. # 9 – Conner Jones
20. # 54 – Michael Bumgarner