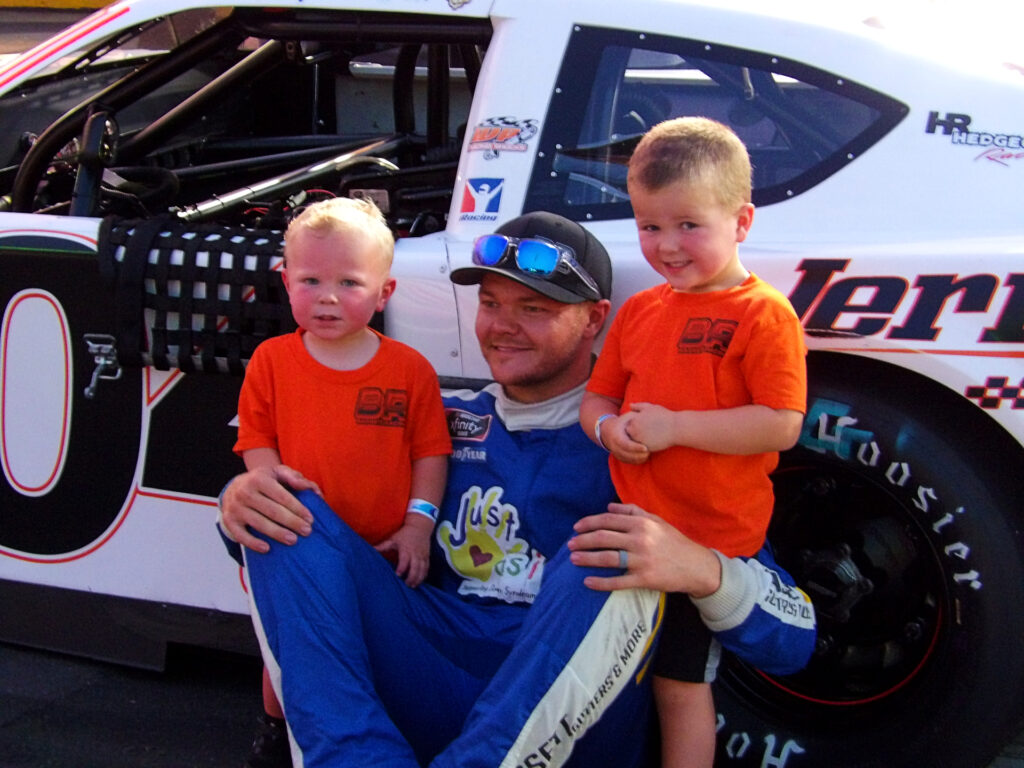 Winston-Salem, North Carolina native Ronnie Bassett Jr. is no stranger to big time stock car racing. From his roots growing up driving Bandoleros and Legend Cars, it didn't take long for the successful driver to move up into Late Models, and eventually finding himself moving through the K&N Series and most recently even a stint in the Xfinity Series fielding his own team. He gained his love for racing growing up watching his father run a Mini Stock at Bowman Gray Stadium, and then driving for Ronnie Bassett Sr. alongside his brother Dillon with dreams that went far beyond the Stadium.
His stats clearly show the talent Ronnie Bassett Jr. has amassed over the years, with 10 UARA wins, along with 21 top 5's and 32 top 10's. But his Late Model Stock tally doesn't stop there. He went 5 for 5 in 2012 at Hickory Motor Speedway, and has a pair of major Late Model Stock wins in the Dwight Huffman Memorial and the Thanksgiving Classic. He also had a fourth place run in the 2013 Denny Hamlin Short Track Showdown featuring some of the very best Late Model Stock talent in the country along with a mixture of Cup stars. He followed all of that up with an impressive run in the K&N East Series that included 1 win, 20 top 5's, and 35 top 10's. Add with that 1 top 10 in two starts in the K&N West Series as well.
After a 2016 fire in the Bassett Racing shop destroyed nearly everything the family team owned, leaving most of their K&N equipment unusable, Ronnie Bassett Jr. and his family had to reassess their racing plans. They still managed to finish third in points in 2017 and fourth overall in 2018 in the K&N Pro Series East, but Ronnie then took a big gamble in 2019 and decided to run for Mario Gosselin's DGM Racing Xfinity team, managing to pulling off a remarkable fifteenth place finish at Texas Motor Speedway after starting at the rear of the field. Two years later in 2021, Bassett Racing attempted to field their own Xfinity team cars, but found that trying to field cars during the end of the COVID era was a daunting task they couldn't quite overcome fully. They didn't want to just show up to any event they entered, they wanted to be contenders. And so after the new ownership group of Dale Earnhardt Jr., Jeff Burton, Kevin Harvick, and Justin Marks announced their stake in the CARS Tour, Ronnie Bassett Jr. once again reevaluated his future plans.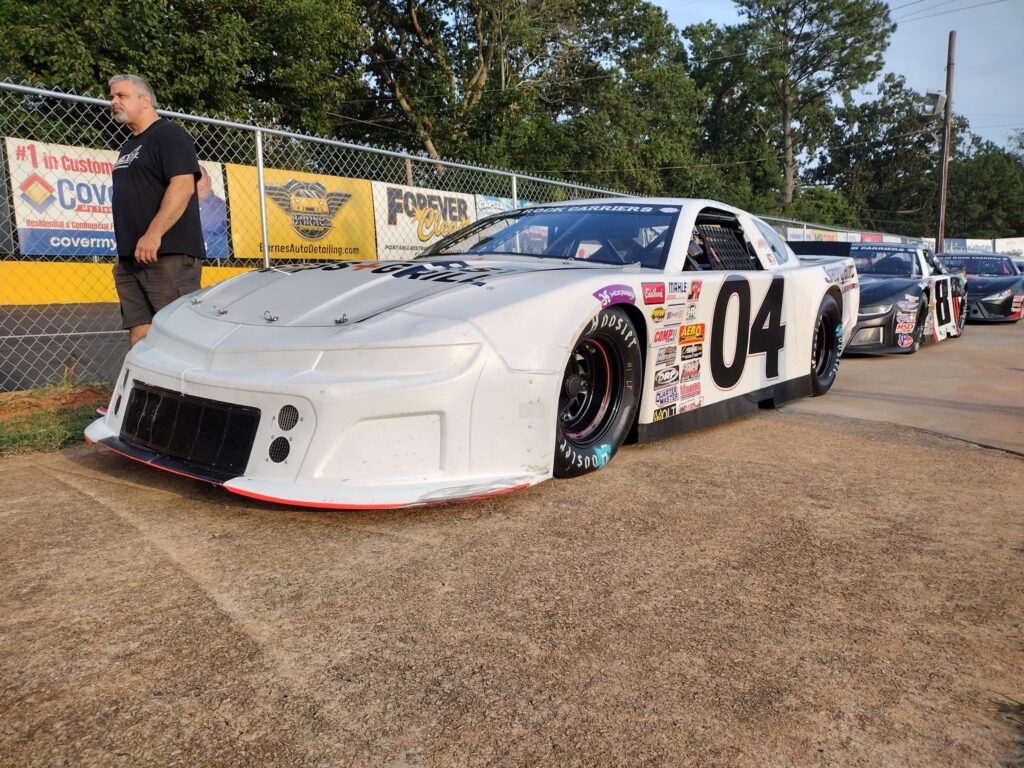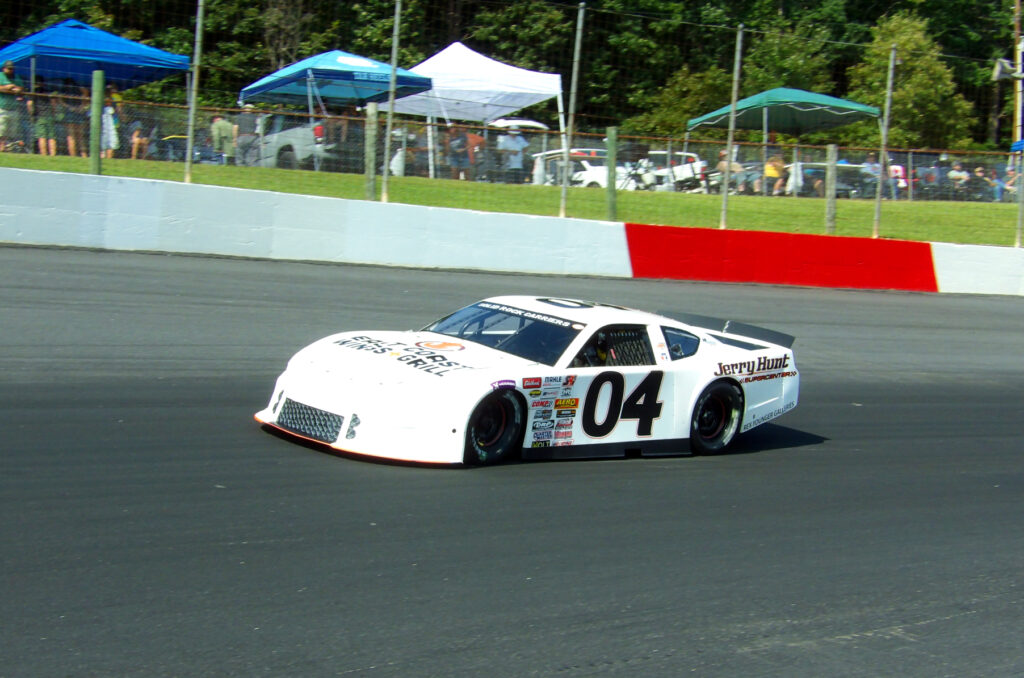 Jack McNelly through his love of racing built the CARS Tour over the years into arguably the most competitive Late Model tour in the country. So much so that an elite group of NASCAR Hall Of Fame drivers and owners took notice and saw their chance to also make an even greater difference in the short track stock car racing world. After all, what better place to add to the stock car racing industry then at the foundational level of the sport that still to this day is the closest representation of where it all began. And as Ronnie Bassett Jr. looked over where he wanted to be to showcase his talents as a stock car driver, he couldn't have picked a better place to land. Not only to be able to compete against the best emerging talent in the country, but to show the world he is one of the best of those emerging talents.
Looked over by many when he announced he was joining the tour in 2023, we've kept our eyes on Bassett and the Jerry Hunt Supercenter Bassett Racing team all year. It's no surprise to us then that as the season comes down the stretch, Bassett's # 04 machine is in the hunt for wins. We reached out to Ronnie Bassett Jr. so you could hear in his own words how they've managed to emerge as one of the top contenders on the tour coming down toward the end of the 2023 season.
STR – What do you attribute the great growth your team has made throughout the season putting you in position now not to just run good, but to within reach of going for wins in the last few races?
Ronnie Bassett Jr. – We've just been working hard and putting our heads down, making sure we're taking the best car to the track we can week in and week out. Since Hickory, I feel like we've found a package that works for me and the team, and we've been fortunate enough to tweak it every week and make it better. Hopefully we can continue to build on what we have the last part of the summer and continue through the rest of our races this year and into next year when we chase a title with the CARS Tour.
Through the first half of the season, Ronnie Bassett Jr. and his team had 1 top 5 and 1 top 10. In the second half of the season they've had 3 top 5's and 5 top 10's, and in the last 3 races he's finished on the podium in third. That said however in the last race at New River All-American Speedway, he was looking for the win, coming up just short in the final turn of the race. Yes, Ronnie Bassett Jr. is coming into his own on the CARS Tour, and he's right where he needs to be, looking for wins and setting up his plan he had all along. He's used this year to get his team where it needs to be on the tour and they've achieved it. And as we stated last year with Brenden Queen, if this year has been any indication, there will be another great team in contention for the title next year as the tour just keeps getting better and better. Ronnie Bassett Jr. and team have done just what we figured they were capable of, and they will be a true factor going forward.