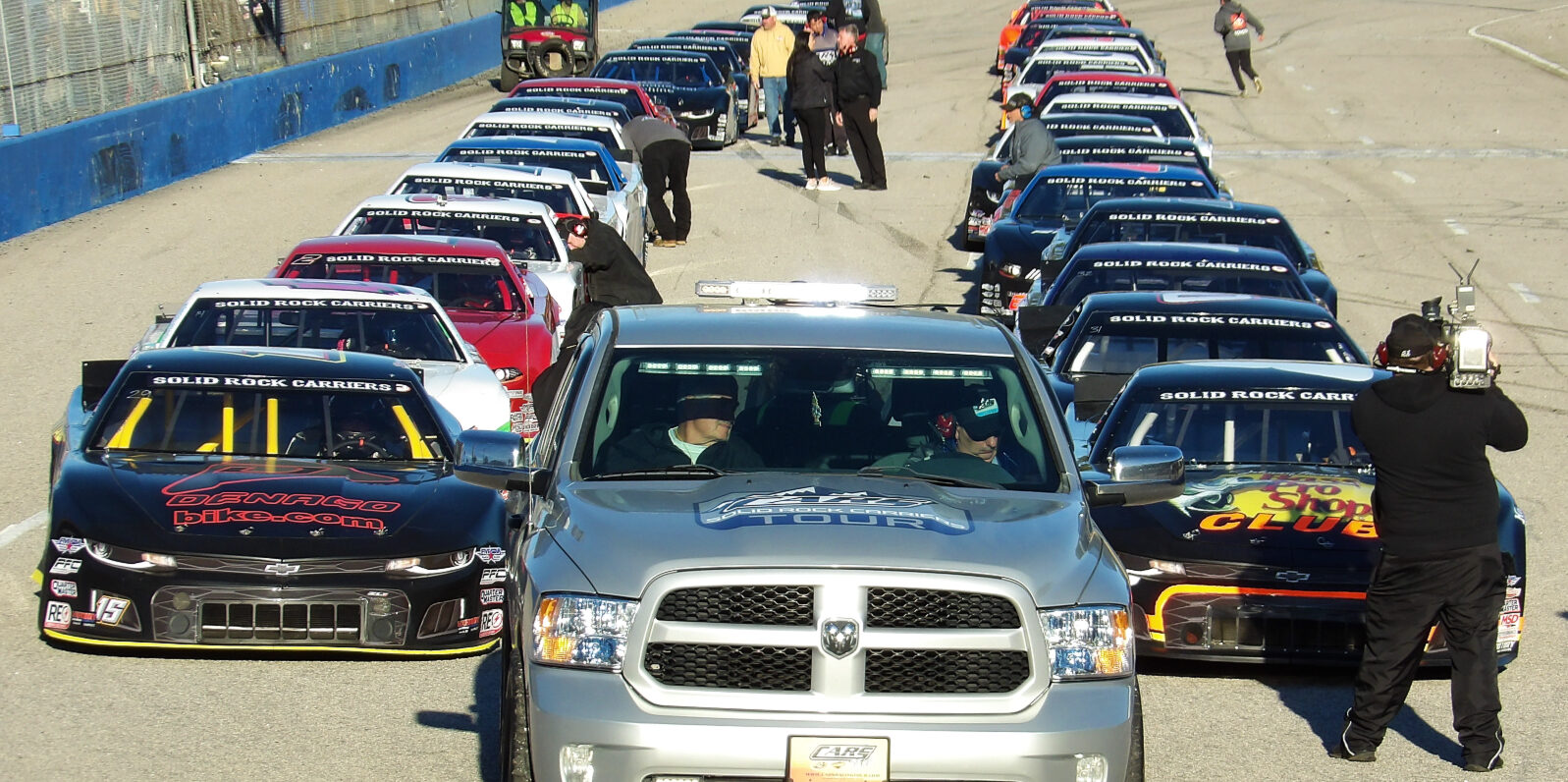 THE HOMECOMING – 2023 CARS Tour Puryear Tank Lines 225 At Southern National Motorsports Park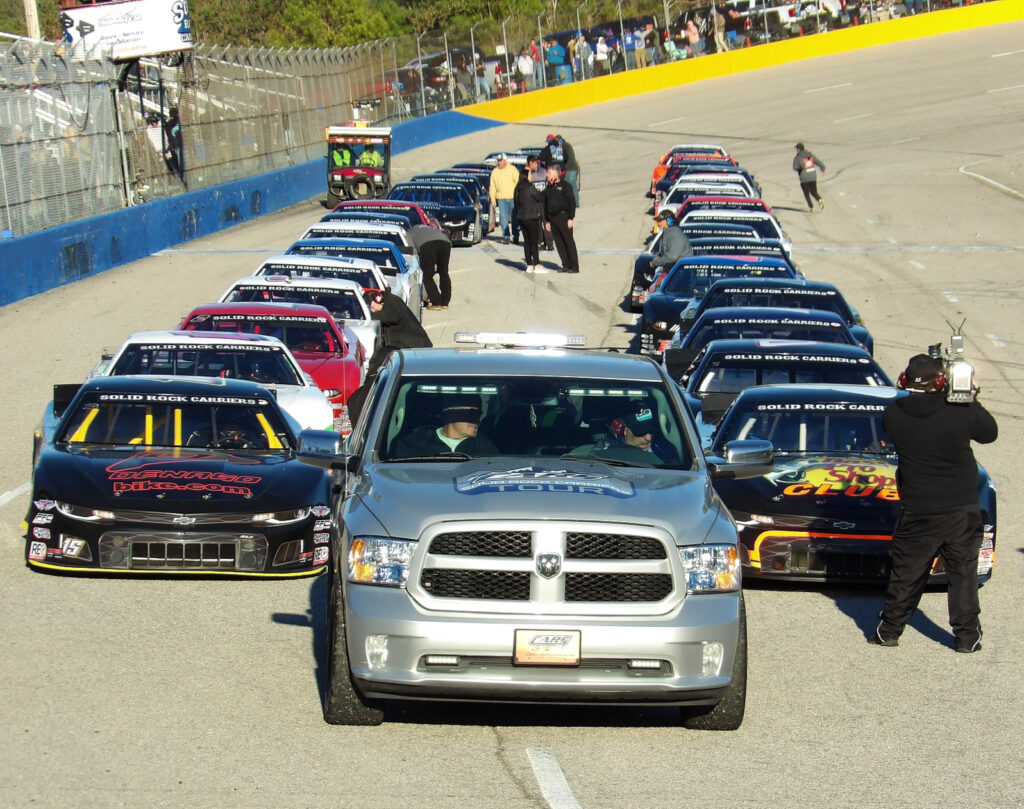 "A bend in the road is not the end of the road…unless you fail to make the turn."

Helen Keller
A touring series by nature is a rolling road show that uses the tracks it competes on as a whole as it's homes away from home, as it's home base is truly only a base used before the tour begins and after the season is complete. That base is merely a parking place in between as all the hard work during the season is done on the road to the next house of competition. There is where the true labor is done. And so for every successful tour, a special place is held for the venue where it all began. And for the CARS Tour, the work to building what the tour has ultimately become began at Southern National Motorsports Park in Lucama, North Carolina. It's a grand homecoming if you will to the place where it all started, as this is where the tour under it's current banner began the labor of building the most competitive Late Model Stock series in the nation. And so as the tour now begins a new era under an ownership group consisting of NASCAR legends Dale Earnhardt Jr., Jeff Burton, Kevin Harvick, and Justin Marks, we find it more than fitting that this new era for the tour begins where the tour began itself, at least under the CARS Tour banner.
It's an exciting time for the prestigious tour that sees close to sixty competitors come to compete in the 2023 season opener for both the CARS Tour Late Model Stock and Pro Late Model divisions featuring some of the very best Late Model competitors in the country. Jeff Burton was on hand with a powerful message for the competitors as well as to the great fans of the series on hand at the speedway. The tour as it's always been starts this season with a goal of bringing the best Late Model competition it can muster to bear with an equal presentation that the dedicated short track fans of the region and beyond deserve, and they vow to settle for nothing less. And on Saturday March 11th, it's time to get back to business. The pre-race ceremonies wrapped up with a driver introduction, followed by a heartfelt invocation and the singing of our great National Anthem. The crowd was still on their feet as the Pro machines roared to life after the command to fire their machines, and so with the crowd ready and waiting, the drivers ready to get to it, and the tour itself set to begin a new era, it was time to get to the business at hand, and so, Let's Go Racin'!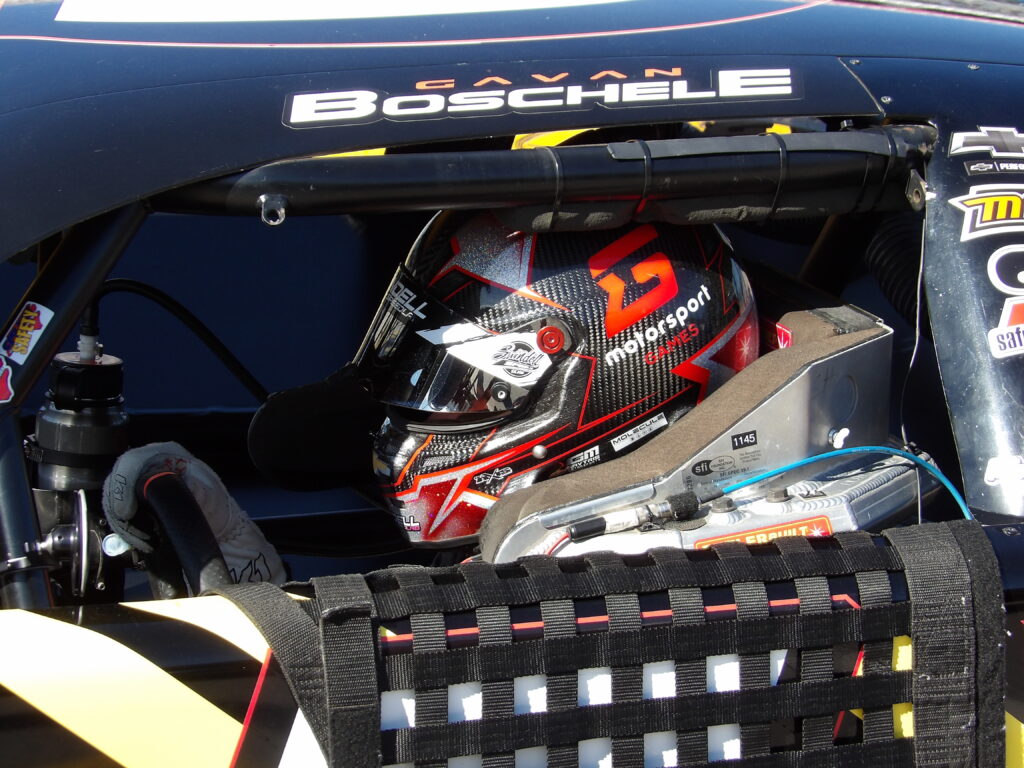 PRO LATE MODEL FEATURE
The # 7C of Justin Crider starts his year off strong with a pole lap of 15.187 seconds. Starting alongside will be the # 9 of Ashton Higgins followed by the # 81 of Anthony Campi Racing driver Katie Hettinger, # 49 Luke Morey, and the # 5B of Gavan Boschele will round out the biggest CARS Pro Late Model field to date. CARS Tour flagman Brandon Willard looks over the competitive batch of drivers, likes what he sees, and a new era of CARS Tour racing is green! Crider gets the jump as Higgins and Hettinger are side by side for second, with Hettinger eventually getting the nod. Behind, Boschele is able to get around Morey as he now brings along the # 15H of Mike Hopkins to fifth. In the middle of the pack, drivers are rooting and gouging to get to the inside, as it's the preferable lane here at Southern National. The persistent contact finally results in a caution as the # 44 of Justin Whitaker spins in turn three as he tries to get down in front of the # 48 of Jeff Batten. It's a quick caution as Crider lines up first followed by Hettinger, Higgins, Boschele, and Hopkins. The initial restart is called off, but the second one is good as Crider once again powers his way to the lead over Hettinger. Hettinger now has to deal with Higgins as he looks to the inside, getting by quickly. Boschele now starts to get freight trained as Hopkins squeezes ahead followed by the # 24 of Carter Langley, allowing Langley to take fifth. Boschele loses one more spot before he forces his way in line, this time to the # 19 of Bryan Kruczek. Hopkins, driving all the way down from Maine, didn't come to ride around as he races by Hettinger, setting the top two up in his sights. Hettinger meanwhile is stuck on the outside, losing spots to Langley, Kruczek, and Boschele. After a few more laps are logged, Langley now slips up high, allowing Kruczek and Boschele to strike quickly. Back up front, Hopkins' car just seems to be getting better as Higgins drops back to third. Crider isn't as easy however, as he uses lap traffic to trap Hopkins. Hopkins looks inside again, but it's the same song and dance as Crider holds tough on the outside. Hopkins starts to use the bumper now, loosening Crider up. Crider still tries to hang on, but it's not enough as Hopkins grabs the lead.
Throughout the intense battle for the lead, Kruczek finds a way by Higgins for third as the competition caution flies with 55 laps to go. A fast Hopkins will line up first followed by a determined Crider, Kruczek, Higgins, and Boschele. Willard throws the green and Hopkins gets a monster jump while Kruczek now shows his muscle, powering by Crider for the silver position. Higgins falls back another spot as well to Boschele, but there's trouble on the frontstraight as the # 28 of Isabella Robusto and # 29 of Logan Boyett doorslam, resulting in Boyett spinning and hitting the inside wall. Boyett is none too happy with Robusto, but for CARS Tour standards, that's just good, hard racing. Lining up for the restart will be Hopkins, Kruczek, Crider, Boschele, and Higgins. Kruczek briefly gets the lead, but it's not enough as Hopkins clears. The field finally starts to calm a bit as Hopkins leads with a steady line of cars behind. Right when I say that, Crider and Boschele both make a move on Kruczek, trapping him on the outside. He's able to slot into fourth as Hettinger now moves by Higgins for fifth. Hopkins continues to lead by a large margin, but that margin descends into nothing as the caution flies! The # 8 of Rusty Skewes spins in between three and four while debris is also laid down in turn one. It'll be an eighteen lap shootout with Hopkins in first, Crider second, Boschele third, Kruczek fourth, and Hettinger fifth. Hopkins rockets out as Boschele now powers by for second! Hettinger takes advantage of Crider's lost momentum as she takes third. Crider can't stop the bleeding as he's now challenged by Kruczek. But there's chaos in turn four as the # 6 of George Phillips and # 77 of Logan Jones crash. Hopkins, Boschele, Hettinger, Crider, and Kruczek take the green after the cleanup with Hopkins once again jumping out to the point. Phillips goes around once again in turn four as the same top five rack up for another restart. Hopkins retains the top spot as Crider and Kruczek slam each other for fourth, with Crider keeping it. Hopkins tries to build a gap, but the pack has caught caution fever as this time it's the # 43 of Nick Loden looping it on the back. Hopkins, Boschele, Hettinger, Crider, and Kruczek bring the field down once again as we're green for a short sprint to the finish.
It's Groundhog Day for Hopkins as he gets the jump. But behind him, the field goes crazy as Boschele gets moved out of the top five. Hettinger takes second while Kruczek and a reappearing Morey get by Crider. Crider barely edges Morey though as he retakes fourth but there's even more problems as Skewes, the # 03 of Kyle Campbell, and Whitaker all crash in between one and two. Hopkins, Hettinger, Kruczek, and Morey take the green again with Hopkins trying to run away with the win. Kruczek muscles his way by Hettinger with Morey and Crider both getting by as well. Loden spins again on the frontstretch, but up front, it's all Hopkins as he survives numerous restarts to take his first career CARS Tour Pro Late Model checkered flag! Kruczek brings home a hard earned second, Morey elbows his way through the field for third, Crider gets an admirable fourth, and Hettinger somehow hangs on to fifth.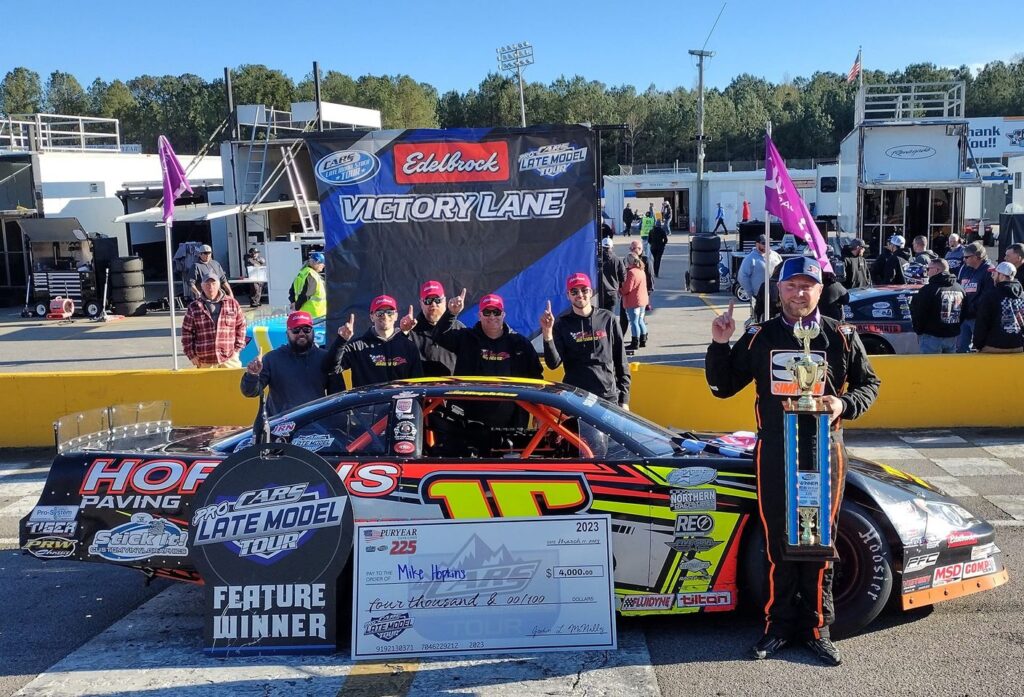 LATE MODEL STOCK FEATURE
The reigning CARS Tour Late Model Stock champion # 8 Carson Kvapil grabs the pole with a scorching lap time of 15.428 seconds. On the outside pole will be the always competitive # 15 of Ryan Millington followed by the # 08 of multi-time Southern National champion Deac McCaskill, the # 03 of Battle Of The Stars winner Brenden Queen, and the # 16 of ARCA winner Chad McCumbee. Brandon Willard looks over the huge 32 car field, approves of the formation, and we're green for the Late Model Stocks! Kvapil grabs the early lead as McCumbee makes contact with the # 2W of Ryan Wilson. Wilson saves it but drops back a few spots as McCumbee hangs on to fifth. Back up front, Millington looks to the inside of Kvapil and takes it as McCumbee now moves up another spot at Queen's expense. Kvapil now slides back another position behind McCaskill as he starts to moderately save. Queen drops back another spot, allowing the # 24 Chad Bryant Racing machine of Mason Diaz to break into the top five. 2022 Most Popular Driver Jacob Heafner in the # 95 seems to be off the pace in last place. It at first seems like there's a mechanical issue, but we soon realize that he's just saving his tires to the extreme. As he continues to make consistent laps, the caution waves for the first time as the # 29 of Brian Obiedzenski and the # 20 of Joshua Dickens have crashed in between one and two. They stack up two wide for the restart in no time as Millington will fire off first followed by McCaskill, Kvapil, McCumbee, and Diaz. It's a near dead heat between Millington and McCaskill as Millington barely clears for the point. McCumbee gets kicked to the outside line, allowing Diaz and the # 10 of Mike Darne Racing driver Kaden Honeycutt to move up. Just as in the Pros, the middle of the pack is a warzone with bumpers being used to their full potential. But up front, it's still Millington but the veteran McCaskill is quietly looming at a place he knows oh too well.
Bobby McCarty in the # 6 now looks on Honeycutt and clears to crack the top five. Also moving through the field slowly but surely is Heafner, along with the # 2 of Brandon Pierce who seems to be on the same strategy. It's a fierce battle now for fourth as Diaz slows for a brief moment, allowing McCarty underneath. Honeycutt sustains damage from the checkup as he now tries to make it three wide but the caution flies for competition purposes with 55 to go. It's a much needed breath of fresh air for Diaz, McCarty, and Honeycutt as they get recomposed for the ensuing restart. It'll be Millington looking for his second career CARS Tour win followed by McCaskill, Kvapil, Diaz, and McCarty. McCaskill gets a flawless start as he gets by Millington for the lead. Diaz drops back a few spots as McCarty gets by along with McCumbee. Diaz continues to fight tooth and nail as he finally files into ninth ahead of the # 14 of Jared Fryar. Behind them, the # 04 of Ronnie Bassett Jr.'s right side is hanging on for dear life after contact and finally flies off on the frontstretch, bringing out another caution. This sets up another chance for Millington to recapture the lead along with Kvapil, who's started to show some more speed. In fourth will be McCarty followed by McCumbee. Behind them is one of the biggest stories of the race however as Heafner has avoided the mid pack chaos and emerged just outside of the top ten in eleventh. Remember, he was dead last not too long ago. It's a way more even restart this time as Millington is a thorn in McCaskill's side for the time being. But McCaskill's experience pays off as he clears and leaves Millington to deal with Kvapil. Behind them, McCarty gets dropkicked out of the top five with McCumbee moving into fourth along with Honeycutt who takes fifth. Honeycutt muscles his way underneath McCumbee with the # 77 of Connor Hall now making his presence known in fifth. Behind them, Heafner takes advantage of the restart shuffling to move all the way up to sixth!
Kvapil is now breathing down Millington's neck, waiting for any mistake to be made. After multiple laps of pressure, Kvapil finally finds a way under the 15 machine and speeds by, setting his sights on McCaskill. Millington now falls into the clutches of Honeycutt and Hall, falling back to fifth as his car seems to be going away dramatically. The field continues to bump and bang throughout, but up front, Kvapil just can't seem to catch the 08 as Deac McCaskill breaks his seven year Southern National winless drought, starting the year with a big victory in Lucama! Kvapil has a great points day in second, Honeycutt overcomes for third, Hall perseveres for fourth, and Millington grabs a challenging fifth. Just outside of the top five is sixth place Jacob Heafner, coming all the way back from last.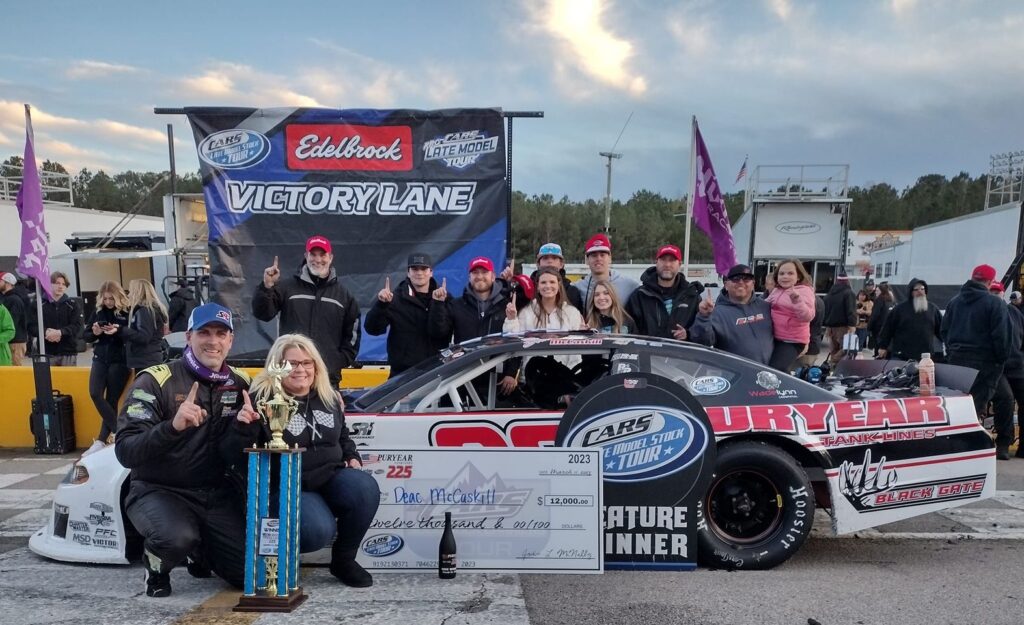 MY TAKE~
To be honest, when I heard that the CARS Tour was going under new ownership, which was not totally unexpected, I however kept a bit of journalistic skepticism about what that was going to mean. And yes, especially when it was announced who was taking over the tour. A group with that much clout can pretty much do whatever they want and get the support they need to do it. So I couldn't help but wonder a bit on the intentions of the new ownership group. However, that said, my concern was eased considerably by the first decision that was made, to keep the current operating staff in place, including Jack McNelly. You see, Jack built this series out of his love for short track racing, and that love is what kept this series alive and turned it into what it is today. A series that built itself up and caught the eye of the most popular NASCAR star in the history of the sport in Dale Earnhardt Jr., along with his partners that include one of the most recognizable figures in the sport, Jeff Burton, former NASCAR Champion Kevin Harvick, and one of the hottest team owners in NASCAR right now, Justin Marks. The decision by that group to keep the current operating group in place shows the respect they have for their new acquisition, but more than that, it's a hint to what they intend for the tour as well, and that's to build on what is already an amazing foundation. To move it forward instead of tearing it all down and reshaping it. And that to us here at Short Track Report is the smartest move they can make. And this past weekend, it led to one of the most storied homecomings a regional tour has ever made. To return where it all began, Southern National Motorsports Park, to begin a new and exciting era for the series.
And that homecoming led to another equally exciting homecoming for one Deac McCaskill, who starts the new era of the CARS Tour Late Model Stock series in storybook fashion, returning to the track where he's had his most success in a Late Model Stock, signified by a section of grandstands named in his honor, and takes the win while breaking his seven year drought at the track. The team came in with a new look on the # 08 machine, but uses their years of experience to take the exciting win over a determined field over 30 deep of some of the best to do it. Both races were as hard fought as you could imagine, but in the end, Mike Hopkins, who hauled his machine all the way from Hermon, Maine, and Deac McCaskill in a grand homecoming, were the class of the field in their respective series.
But that's not to say that their wins came without a fight by no means. The competition on the CARS Tour in both series cannot be understated. And so to win at any given event on the tour, you have to bring your A game. And with that said, it's time to take a look at the drivers we thought worked the hardest for their respective finishes on the track. Our Blue Collar Racer Of The Week choice this week was another tough decision. As many know, we take this decision very seriously, and so this week's debate was rather intense to say the least. But as the conversation and evaluation progressed, it came down to 4 drivers. The first nominee to mention was Logan Jones in the Pro Late Model division. Logan didn't have the qualifying run he would have wanted, leaving him starting last in a 24 car field. To top it off, he was involved in a wreck mid-way through the race, stunting any advancement he made to that point. But when the smoke cleared, Jones came away with one of the hardest fought for top 10's we've seen, finishing tenth overall. Next we had to take a look at Luke Morey's run, also in the Pro Late Models. Luke did have a great qualifying run stating fourth on the outside of the second row, and he kept the car up front all day. But Luke Morey was in a fire storm! He was in the middle of a pack that beat and banged all day, where no one gave an inch. And as our Blue Collar Racer award is not a hard charger award, we had to consider the effort put in by Morey as he literally had to work the hardest we've ever seen for a one position advancement, battling his way to a podium finish of third.
In that same vein, we then turned our attention to Brandon Pierce in the Late Model Stocks. Brandon probably didn't have the qualifying run that he wanted for his team, but did manage to earn a spot in the middle of the field, starting fourteenth. Playing the tire wear game however, he then dropped to the back of the field in the hopes that the top runners would burn up their stuff. But when it was time to go, he got himself caught up in a group battling for everything they were worth, and if you watched this event or seen some good on track pictures of it, you know that battle was more intense than I can fully describe. In the end however, Pierce fought through the fracas, and was able to break free, crossing the line where he started in fourteenth in the 32 car field. The work he put in on the track to accomplish that feat was truly much greater than it appears on paper. But at the end of our evaluation, we couldn't ignore Jacob Heafner's incredible journey. Heafner took the same strategy as Pierce but took it to a new level. Starting 21st, he dropped to the very rear of the field, and was running lap times that led us to wonder if there was something amiss on his # 95 machine. In fact, it looked a couple of times like he would go a lap down as the leaders came extremely close to enveloping him, but turns out, it was all part of the elaborate strategy of Heafner and his team. A gamble that relies greatly on the talent of the driver and the calculations of his team. And when the final stage of the race started to play out, Jacob Heafner started moving up through the competition. And as the racers began their battle for supremacy, Heafner was able to skip through the melee for the most part, able to pass on the outside as well as the inside, playing his strategy to the max. In the end he came up short of the win, but not by much considering, crossing the line just outside the top 5 in sixth, but in a performance so good, we just couldn't ignore Jacob Heafner and his team for this week's Blue Collar Racer Of The Week. And to note, this is Jacob Heafner's second Blue Collar Racer Of The Week nod, placing him in the elite and small group of winning nominees. We don't play any favorites for this award, so it's definitely a feat worth mentioning. Congratulations guys on another great hard fought performance!
That wraps up this week's race rundown, and what a race it was. The racing on the track was amazing, and the storylines memorable. The CARS Tour very rarely disappoints and is indeed one of, if not the hottest ticket in the region, and we look forward to another great year from this exciting series. Until next time, as always, See You At The Track!
(Race writeup by Joshua Weatherman. Intro and My Take written by Billy Weatherman. 2023 Copyright SHORT TRACK REPORT)
(This extended coverage article brought to you by Short Track Report, and presented by The Winston Cup Museum – Highlighting 33 years of the pinnacle of NASCAR.)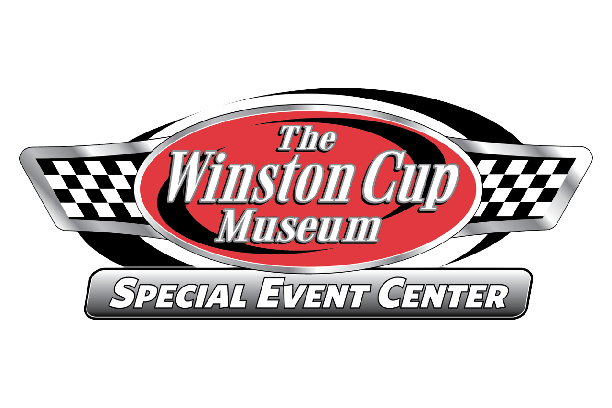 Tags
Anthony Campi
,
Anthony Campi Racing
,
Ashton Higgins
,
Bobby McCarty
,
Brandon Pierce
,
Brandon Willard
,
Brenden Queen
,
Brian Obiedzenski
,
Bryan Kruczek
,
CARS Late Model Stock Tour
,
CARS Pro Late Model Tour
,
CARS Tour
,
Carson Kvapil
,
Carter Langley
,
Chad Bryant
,
Chad Bryant Racing
,
Chad McCumbee
,
Connor Hall
,
Dale Earnhardt Jr.
,
Deac McCaskill
,
Gavan Boschele
,
George Phillips
,
Isabella Robusto
,
Jack McNelly
,
Jacob Heafner
,
Jared Fryar
,
Jeff Batten
,
Jeff Burton
,
Joshua Dickens
,
Justin Crider
,
Justin Marks
,
Justin Whitaker
,
Kaden Honeycutt
,
Katie Hettinger
,
Kevin Harvick
,
Kyle Campbell
,
Late Model Stocks
,
Logan Boyett
,
Logan Jones
,
Lucama
,
Luke Morey
,
Mike Darne
,
Mike Darne Racing
,
Mike Hopkins
,
Nick Loden
,
Pro Late Models
,
Puryear Tank Lines 225
,
Ronnie Bassett Jr.
,
Rusty Skewes
,
Ryan Millington
,
Ryan Wilson
,
Southern National
,
Southern National Motorsports Park