CARS TOUR CHAMPIONSHIP 2021- AUTOS BY NELSON.COM 250 AT SOUTH BOSTON SPEEDWAY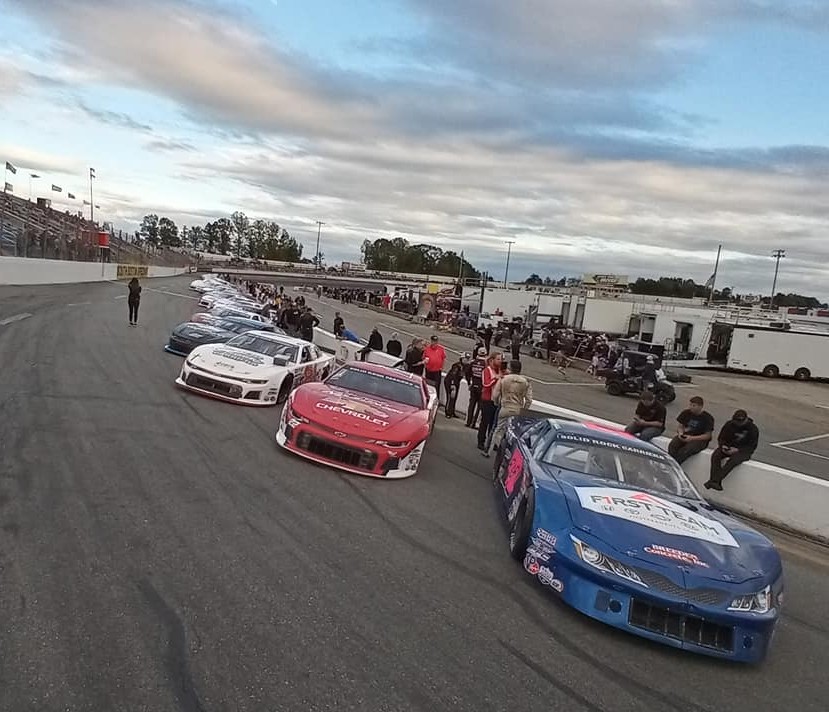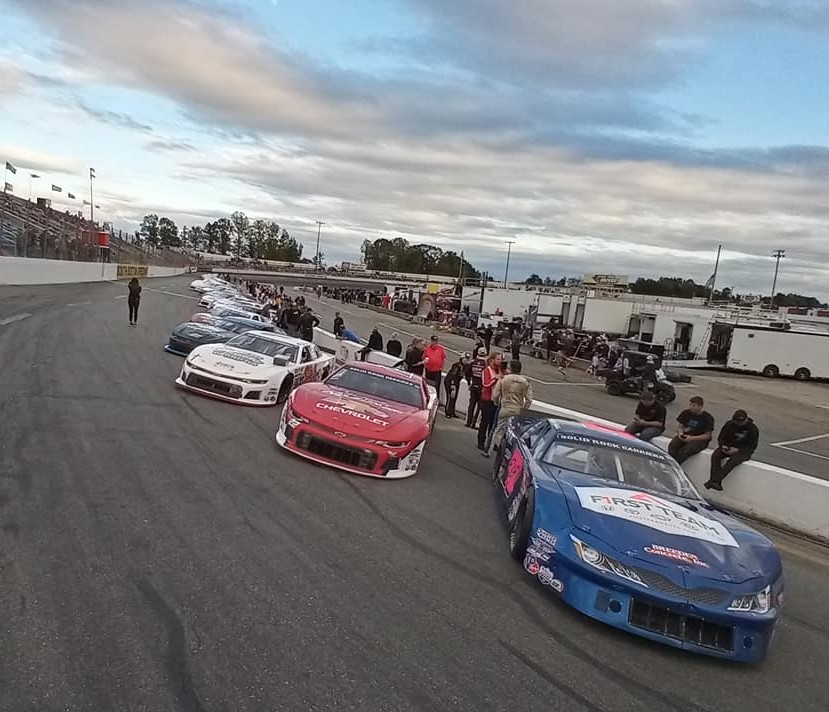 Winning takes talent. To repeat takes character.

JOHN WOODEN
In case you haven't kept track, the CARS Tour season this year has been amazing. And tonight, "The Showplace" that is South Boston Speedway, will fittingly host the CARS Tour Championship event, the Autos By Nelson.com 250 presented by Bojangles'. And when people look back on this championship race, they will begin to see how epic an event it truly is. It will not be a stretch to use the word historic, as no matter who comes out on top, it's going to be remembered for a long time into the future. On the one hand, the Super Late Models will run their last race as a CARS Tour division, as the Tour will transition over to a Pro Late Model division, in order to draw in more teams, and to represent a true emergence in our region of a strong Pro Late Model contingent. So tonight, as the Super Late Model champion is crowned, they will go into the books as the last to ever do it. Eight points separate Matt Craig, the series leader, and Carson Kvapil, who would like nothing more than to take the last championship as his first. And on the other hand is the Late Model Stock championship battle between veteran Bobby McCarty, and the rookie Kaden Honeycutt. One point separates the two, just to clarify how epic a battle this is, and in the end, we will either have the first CARS Tour three time champion, or the first true rookie to win it. And all this is fitting after this amazing season for the tour that seems to get better year after year. And I have to say it here – As a journalist you have to go into every event with open eyes and a non bias mentality. And so I am honestly telling you, that in our opinion, the CARS Tour is by far the most prestigious tour in our region, if not far beyond. From the payouts to the fan experience, there is no equal here. But most importantly, the competition this tour breeds is second to none. When you go to a CARS Tour event, it feels like a big show because it is. You will see short track racing that equals none other in the country.
And so tonight, living up to that, the tour has chosen South Boston Speedway as it's championship host. All that you need to know about this great short track is that it is indeed a showplace. It offers great side by side racing, with great capacity. And as we arrive, the crowd is already coming in. Many of you know that we of course arrive fairly early in order to get the coverage you deserve, and so know these great fans are here hours before the show, and it's an early indicator of the crowd support we can expect this evening. And when the show does start, it begins with a crowd meet and greet. One of the coolest things a series can do in our opinion, as the tour opens the track gate to let the fans meet their favorite CARS Tour driver. This folks is how you make fans for life as it allows the children to get a look, up close and personal, of their favorite short track racing heroes. And as the autograph session winds down to a close, the tour begins the driver introductions. Shortly after, the invocation is given, and a beautiful rendition of the National Anthem is sung. The command is given, and the crowd roars it's approval as the machines come to life. It's time to get down to business in the last CARS Tour race of the season. You can feel the excitement as the crowd remains on their feet and it's time, so, Let's Go Racin'!
CARS TOUR SUPER LATE MODEL CHAMPIONSHIP FEATURE
# 35 Carson Kvapil does exactly what he needs to do points wise and wins the pole for the Super Late Model championship race with a fast lap of 14.371. On his outside is points leader # 54 Matt Craig, followed by # 7 Justin Crider, # 74 Ryan Moore, and closing out the top 5 starters is # 45 Kodie Conner. The parade laps are complete, and CARS Tour flagman Brandon Willard gives the signal for the drivers to double up and get ready to go racing here in the season finale. Every moment throughout the year has led up to this point, and now it's time to decide a champion. Kvapil brings them down at a pretty quick clip and he throttles down. Willard likes the start, the green flag is waved, and we are underway in the Autos By Nelson.com 250 presented by Bojangles'. Kvapil gets a nice clean start, but Craig does as well and challenges on the outside. Kvapil quickly clears however and slides up in front of Craig, who then puts a little bumper to him to let him know he's still right there, and might not of appreciated the slide job. Behind them, Moore tries to power by Crider on the outside. He has to work for it, but he clears Crider for third, as the field immediately settles in single file, as Kvapil already starts to build his lead. His strategy is obvious, as he took the pole, and now he plants himself up front in a bid to lead every lap possible. Whatever gets him points today, Kvapil actively works to achieve. If he's successful, even though he came in with a six point deficit, he will start to put the pressure on Craig to respond. Moore starts to move in on Craig for second, as Conner closes in on Crider for fourth. Moore continues to pressure Craig for second, as Crider gets the hint and puts some distance between him and Conner, who's fallen back to # 49 Jeff Batten's clutches. Moore now starts to put some real pressure on Craig and starts to look to his inside, and Craig gets the hint now and picks up the pace a bit as they both start to close back in on leader Kvapil. After a few laps, Craig is still closing on Carson Kvapil, and he now manages to put a gap between himself and Moore. And that's how they run, clean and green for forty laps, which invokes the forty lap competition caution rule.
Under caution, Matt Craig comes in, followed by Kodie Conner and Jeff Batten. All of whom make handling adjustments to their machines in an effort to find some extra speed. Craig's team jacks up the rear end to make an air pressure adjustment, and the teams complete their work and rejoin the field. Everyone is quickly done, and the race officials waste no time getting the field joined back together to get ready for the restart. Flagman Willard gives the double up signal, and we are ready, with Kvapil leading the pack, followed by Moore, Crider, Conner, and Craig your top five coming back to green. Again Carson Kvapil brings them down at a pretty good pace, and he hits the throttle and gets an amazing start. Official flagman Willard gives the nod and waves the green getting us back underway. Immediately Kvapil clears Moore, as Crider settles in behind. Craig dives in under Conner and closes in on Crider for third. It takes him a few laps, but he makes his move on Crider and starts to try to move in on Moore, as Kvapil sets sail up front. And then Kvapil achieves his second goal here tonight, and he secures the points for the most laps led. This really amps up the pressure on Craig who still runs third, putting him in a position to have to win in order to earn the championship. Carson takes charge and puts himself in the drivers seat, leaving Craig now to have to really get up on the wheel if he wants a shot today. And again, Kvapil strings them out as they run forty more laps clean and green and come to the second competition caution. Matt Craig has no choice but to pit again to make more handling adjustments, hoping to find just enough speed to challenge Kvapil at the end of this race. It has literally now come down to who crosses the finish line first here tonight as the deciding factor on who will be crowned the last CARS Tour Super Late Model Champion. Craig's team decides to make a spring rubber adjustment to stiffen up his machine, taking every bit of time they're allowed, and they send the driver off leaving it all in his hands, and hoping the adjustment gives him the car he needs to chase down the leader.
And as we prepare to go back green, there will be forty five laps left to decide it. CARS Tour flagman Brandon Willard again gives the field the signal to double up and get ready to go back green, and again Kvapil brings them down at a brisk pace, and throttles up, wasting no time in clearing second running Ryan Moore, as Crider and Conner battle side by side for third. And they make contact as Crider squeezes Conner up to the wall, but Conner fights back on the outside as Craig moves in. Crider finally gets clear, and Craig wastes no time jumping to the inside of Conner for fourth. He's got no time to waste and he clears Conner and powers in on Crider, and immediately starts to look to his inside. Crider fights back however and he makes Craig work for it, but to no use as Craig works his way past, and now Conner also moves under Crider and takes the fourth place position. But up front, Kvapil has again set sail, with Moore trying to keep him in sight. But nobody has an answer for Kvapil tonight as he does the improbable. We knew he would be good, but to come in here and take the pole, lead every lap, and take the championship in this dominating a fashion was quite an amazing feat. And so Carson Kvapil, in the last CARS Tour Super Late Model event, takes his first CARS Tour Super Late Model Championship, and in doing so seals himself the rarest of spots in the history books.
SOLID ROCK CARRIERS CARS TOUR LATE MODEL STOCK CHAMPIONSHIP FEATURE
# 77 Connor Hall makes his first ever start in the CARS Tour Late Model Stock series, and he makes his presence known by capturing the pole for the championship event with a fast lap of 14.961. To his outside is points leader # 22 Bobby McCarty searching for his third CARS Tour Late Model Stock Championship. If he pulls it off, he will be the first three time champion of the series. Inside the second row starting third is # 81 Mini Tyrrell who picked up his first CARS Tour victory just a few weeks back at Tri-County Speedway, and he will be flanked on the outside by the tours last winner # 08 Deac McCaskill, who masterfully navigated "America's Favorite Bullring" Wake County Speedway, and comes into the race tonight starting fourth. And rounding out the top five starters is crowd favorite # 99 Layne Riggs, who'd like nothing more than to end his season with a win here tonight at South Boston Speedway. The parade laps are run, and CARS Tour official flagman Brandon Willard gives the stout field the signal to double up and get ready to go racing here tonight in the CARS Tour season finale. The crowd is on their feet as Hall brings them down at a snails pace, and then drops the hammer. Flagman Willard looks the over with an observant eye, and is satisfied with the view. The green and we are officially underway in the final CARS Tour event of the season.
Hall gets a good start, but is immediately challenged by McCarty who wants to get to the point as soon as he is able, if he is able. Hall leads the first lap by inches, but then McCarty moves past and clears himself, as Hall settles in second. Tyrrell settles in line behind them in third with McCaskill following in his tracks. Behind them, Layne Riggs leads the pack of wolves still fighting for dominance, and still double file from there back, as they have done all year. The competition in this series can't be understated, as you have to earn every inch you gain on this tour. Even the hard tire they were given to race on today has not deterred them, as they go toe to toe for every spot. # 91 Jonathan Shafer moves inside and past Riggs for fifth, as McCaskill looks under Tyrrell right in front of them. And now # 24 Mason Diaz looks under Riggs, but Layne fights back but eventually falls in line behind the # 24 machine, as the field is nose to tail behind him still looking for what they can get. And finally they settle in and begin the tire conservation mode, but everyone is still tight, and looking for any mistakes from their competitors in a bid to gain any position that can get. # 54 Taylor Gray has moved in on Riggs now for seventh, and in his tracks is the # 5 of Carter Langley. Riggs fights back and holds his ground, as Langley now comes under fire from # 97 Daniel Silvestri and # 14 Jared Fryar, as they are ninth and tenth respectively. Up front, Bobby McCarty runs a blistering pace, as he knows championship contender # 4H Kaden Honeycutt, who came into tonight's event just one point back in an outstanding championship fight, is now mired in the field, fighting in seventeenth position, and increasingly coming into jeopardy of being lapped in the early stages of the race. But he's given a reprieve, as # 26 Connor Mosack and # 17 Joe Valento get together and sit on the backstretch wall, bringing out the first caution of the event. Mosack's left rear has damage and Valento has heavy right front damage, but they are both able to pull away, with Valento throwing sparks as he also has a right front tire down as they come to pit road to the care of their crews. The track crew gets to work as well, but there's no fluid, so it's a quick on track cleanup. For the crews repairing the cars however, things don't go as quickly, but both teams get the cars repaired and they rejoin the field for the restart.
The track is cleared and the cars are repaired, and flagman Willard gives the signal to double up and get ready for the start. Bobby McCarty leads them down with Connor Hall to his outside. He's followed by Mini Tyrrell, Deac McCaskill, and Mason Diaz rounding out your first five at the restart. To note, Bobby McCarty elects to protect the high ground and starts on the outside line. He brings them down at a medium pace and throttles up getting a great start. Flagman Willard likes the view and drops the green and we are back underway. McCarty immediately clears Hall and sets sail up front as the field again does what it's done all year and fights for every inch, running two wide all through the field. Hall clears for second. Tyrrell finally clears for third with McCaskill fourth, and Diaz settling for fifth. McCaskill isn't content however and he's still putting his nose in under Tyrrell, and the two make contact, but now # 2 Brandon Pierce has gotten into the wall hard, as he continues down the back stretch with sparks flying of his own, with heavy damage to that machine. He doesn't make it to pit road however, and comes to a rest at the entrance to pit road. # 5 Carter Langley was also involved and he makes his way down pit road also with sparks flying, with a flat right rear and sheet metal damage around it. Langley got loose and as he moved to correct his machine, he collected Pierce who tried to get by on the outside, but instead gets bounced into the wall, and now both these teams have their hands full with repairs. Still no fluid released on the track, but with pieces of debris everywhere, the track crew now has to again go to work. Honeycutt has to count his blessings as he squeezes by this one and was in the vicinity of the first caution as well. So not only does he survive, but he picks up spots as well, and again gets a caution that bunches up the field, giving him more chances on gaining spots and making his way to McCarty if he can capitalize on these chances. Pierce is done for the night, but Langley's team works and works on his machine and gets the car repaired enough to join the field.
The crew has the track cleaned up again, and repairs are made, and again flagman Willard gives the signal to double up the field. Bobby McCarty again leads down Connor Hall, Mini Tyrrell, Deac McCaskill, and Mason Diaz as your top 5 on the restart. Bobby brings them down at a nice pace, again starting on the outside line and protecting his flank, and again gets a great restart as he throttles down. Willard throws the green and we are again back underway, as again McCarty clears easily for the lead, as Hall settles in behind him. McCaskill gets a great restart as well as he clears Tyrrell from his outside, and now Diaz looks on Tyrrell as well. But as Tyrrell fights to hold his ground, four cars come together and have come to rest at the start of the front stretch. # 9 Conner Jones rests on the outside wall, as # 95 Sam Yarbrough, # 12 Austin Thaxton, and # 17 Joe Valento sit in the middle of the track. All the drivers pull away however and head to the pits and their teams to make repairs. You can chalk that up to drivers going for the same space on the track in the middle of some hard racing. Unfortunately however, looks like Jones, Yarbrough, and Thaxton are done for the night.
The track crew has an easy cleanup, and the other teams have worked their magic on pit road, and we are ready to get back to it as flagman Willard gives the signal and the teams double up. McCarty will again lead Hall, Tyrrell, McCaskill and Diaz as the top five to the KRC Power Steering Restart Zone, and again he chooses the high line to protect against a run from the outside, and he puts the hammer down as Willard shows the green and we are back at it here in the championship finale. McCarty again gets a great start, clearing Hall before they get to turn one. Behind them again it's all drivers for themselves as McCaskill looks to make some hay on the outside, and Tyrrell, Diaz, and # 91 Jonathan Shafer are almost three wide behind him. Shafer comes through the pack to fourth as the rest of the field of course are two wide and racing for all they're worth trying to gain spots on the restart. Now here comes # 97 Daniel Silvestri, and he gets past Tyrrell and Diaz, and now # 99 Layne Riggs wants in on the action as he goes to the outside of Diaz, and the two make contact as Riggs has to drop in behind, but not after a little shove as he throws it in underneath Diaz fighting for the position. Diaz holds him off however as the field starts to settle in and cool their tires back down. Silvestri however is still looking for more as he puts the bumper to Shafer to try and move him up so he can gain some ground under him, but Shafer holds his ground. Again Silvestri goes underneath, but Shafer again holds him off.
# 75 Cory Dunn dives on pit road with problems on his machine, and he barely clears his way in but no harm no foul as he rolls it to his team. Up front McCarty is still in charge, as now the field runs single file behind him. # 1 Craig Moore has caught Tyrrell for seventh, and he brings # 87 Mike Looney with him with # 14 Jared Fryar trying to come through as well. And Fryar gets loose underneath, making contact with Tyrrell who starts to go around but saves it, but Fryar spins to the inside and collects # 54 Taylor Gray and he goes around right in front of Layne Riggs and Kaden Honeycutt. Riggs has some slight contact coming through but Honeycutt gets a break and comes through scot-free. He's not where he needs to be to pick up the points he needs, but he's been around the fray all night but so far has come through unscathed. Fryar and Riggs pull away, but Fryar has some significant front sheet metal damage at the least, and after repairs, he's going to look like a tour modified running around the place in the middle of some Late Models as they're gonna have to pull all that sheet metal away in order to continue. The track crew gets another break however, as they just have some debris to deal with, and as they do their work, several cars now take advantage of the caution to come in and make adjustments and repairs. Among them is Mini Tyrrell, Joe Valento, Taylor Gray, # 44 Justin Johnson, and Carter Langley.
And so once again, Bobby McCarty has to endure a restart, but championship contender Kaden Honeycutt is liking all the carnage, as it gives his tires a chance to cool, but most importantly, with every yellow, he picks up much needed points and positions. The track is clear, and once again official CARS Tour flagman Brandon Willard gives the signal and the drivers line up their machines for the restart. They're giving Willard a workout here today, but he's he's got it all under control as he's ready to survey the field for the restart. McCarty leads them down followed by Hall, McCaskill, Shafer, and Silvestri rounding out the top five. McCarty again puts the throttle down for a clean start from the outside, and again he clears Hall immediately as Willard gives them the green to get us back underway. Behind McCarty and Hall, if you thought these guys were racing hard before, they are going at it now as hard as I've seen them all year. Everybody on track is in a battle with someone except Connor Hall who's content for now with keeping the leader in his sights, letting everyone else fight tooth and nail for ground. Shafer clears for third as McCaskill drops in fourth with Diaz trying to get clear behind him for fifth. But he's in a heated battle still with Silvestri who then has to drop in behind in sixth. And now, just like that, the field falls in a single file line to cool the tires back down through the middle of the race so they'll have something to run with for the final stretch.
Mike Looney starts to look under Silvestri as those two start to go to battle, and Kaden Honeycutt for the first time tonight moves into the top ten. Diaz moves under McCaskill for fourth as Silvestri tries to move in on McCaskill as well. This battle starts to heat up as Looney now starts to move in as well. Silvestri gets by and now Looney sticks the nose of his machine as well on McCaskill before he can close the door, as Riggs starts to work on Honeycutt for ninth. But now we have a huge crash involving # 26 Conner Mosack and Mini Tyrrell, with Gray and Valento in it as well. Tyrrell's car sits heavily damaged on the fourth turn wall, with Mosack's car bursting into flames. Valento was able to keep going, and as Gray drives away, Mosack scrambles out of the car with the flames dying out. It's a hard crash, but no one gets hurt except for some feelings, and again we have carnage on the track, with this time a lot for the track crew to handle. As they go to work under the red flag, there's a little over fifty laps to go. Bobby McCarty has secured the points for most laps led, putting pressure on contender Kaden Honeycutt, who runs battling just inside the top ten. And you can't help but see that although he's received many breaks throughout the event, he's going to need a huge break in this race in order to get him in position to challenge McCarty. Anything can happen however, and he's still got the time, but McCarty thus far has been flawless here tonight.
Ok, so now I have to ask you if you have ever heard the term "Cautions breed cautions"? Well, Bobby McCarty is fixing to get challenged on his restarting skills, and official flagman Brandon Willard has just begun his workout. If he doesn't have a sore arm even today, I would be surprised. Whether it was because it's the last race of the season and everyone is determined to get a great finish at all costs, or it was just a bunch of racing deals, the melee had just begun. So we'll go through the incidents that set us up for the run at the end. On the restart after the red, Mike Looney got into Layne Riggs fighting for eighth, ending Riggs' night as he suffers a broken track bar. On the restart after, Looney gets loose and comes across the nose of Craig Moore, and just like that Looney is done for the night as well as he hammers the inside wall. And with seventeen laps to go, Craig Moore is around and sitting on the inside wall off of turn two with pretty significant damage, but the team patches up his machine and he continues on. And on the restart coming off that incident, Justin Johnson drifts up into Jared Fryar's modified, bounces off of him and pounds the inside wall on the back stretch, ending his run for the night. Meanwhile, during all the carnage, Mason Diaz worked and worked on Connor Hall until he wrestled away the second spot, and Silvestri and Shafer had battled hard for the spots in the top five respectively. And Kaden Honeycutt had benefited from all the action and runs just outside the top five in sixth. And so it comes down to this, with eighteen laps on the board, Bobby McCarty leads Diaz, Hall, Silvestri, and Shafer as your top five drivers coming to the last restart. Flagman Willard gives the signal and the cars bunch up single file. McCarty does what's worked all night, and restarts on the outside, and as he powers down, Willard looks over the restart, and throws the green for the final time to decide it.
Again McCarty is flawless, but Diaz is there, and McCarty is challenged for the first time on a restart all night. Silvestri jumps past Hall on the outside for third, and he dives in on Diaz's outside. Diaz gets all up into McCarty's left fender but they both hold on and McCarty never lifts. Neither does Diaz however and again he moves up into McCarty's fender but not as hard this time as they race off the corner of turn four. Silvestri still tries to move in on the outside, with Hall trying to send it in underneath him as well. And they're going at it up front, all trying to get in position for what will be a huge win here tonight. And McCarty sends it this time and clears the field, leaving Diaz to deal with the pack behind him. Diaz closes the door on Silvestri, forcing his way up in front of him as Silvestri keeps the bumper on him trying to loosen him up after the block. And as Silvestri tries to get underneath, he comes under fire from Hall who wants in as well. Silvestri leans all over Diaz as he gets alongside and the two door each other with Hall looking. Behind him, Shafer and McCaskill are side by side for fifth, with Langley, yes, Carter Langley who's team has worked all night to repair damage he sustained early in the race, is now challenging the top five, with Kaden Honeycutt there with him. But Honeycutt's running out of time, and stuck behind drivers fighting hard for position as McCarty sets sail up front. And now Diaz gets all up into Silvestri, getting him loose, and he dives inside trying to retake the spot. And here comes Connor Hall looking to make it three wide. McCarty's loving this in his mirror as these guys continue to go at it with all they have. Again Silvestri clears Diaz with Hall right there, and Shafer and McCaskill are still side by side, followed by Langley and Honeycutt side by side right behind. Hall now dives in under Diaz, and they get together a bit banging doors, and then Hall moves past just enough to force his way in front of Diaz who then gets into him and makes him bobble, but Hall never lifts and he secures third as Shafer now Dives in under Shafer for fourth. And this folks…this is why people come from all across the country to see this tour. What a battle these guys are having, and it brings the crowd to it's feet. Shafer gets clear as Langley comes past McCaskill and now he sets his sights on Diaz for fifth. He dives in and Diaz tries to block but he's too late and the two make contact as the smoke flies, and now they're side by side. Again they make contact as Diaz fights to stay in the top five. But Bobby McCarty has run away with this one, as he was just too strong here today, and he becomes the first three time CARS Tour champion! Coming home second is Daniel Silvestri, Connor Hall comes home third, Jonathan Shafer fourth, and Mason Diaz comes home battling in fifth. Wow…
MY TAKE
We are in the midst of an amazing time for short track stock car racing. And we'll be the first to keep pointing it out. And it's being fueled by a once in a lifetime perfect combination of youth and experience. And both were in full display here at South Boston. The tour, because of the unfortunate racing tire shortage, had to go with a harder tire for the final event. It made it hard on the teams to adjust, especially on this super fast track. I watched all day, and into the races, the effect this had on the racing. The drivers had to work tonight. I especially noticed how hard it was during qualifying, where at my viewpoint in the middle of turns three and four, you could clearly see the frantic movement of the front tires working back and fourth, catching grip back up to the wall. But Bobby McCarty used the whole scenario to his advantage, using his vast racing experience to handle the transition to a harder racing tire. Qualifying second, he would lead almost every lap, and for the most part by a huge margin. His car was flawless throughout the race. And before him, Carson Kvapil used his youthful aggression to run flat out, taking the pole, and leading every lap, gaining just enough to take the title. Next year, it's more than likely that Carson will move up into the Late Model Stock Series. It's not announced yet, but it's suspected. And if he does, he'll join an ever growing youthful contingent in the premier series. And when they go head to head with veterans like Bobby McCarty, it can't help but lift their competition level. As I watched the drivers qualify tonight, and as Kaden Honeycutt took his laps, one thing glaringly stuck out to me. Here's this young rising star that's went toe to toe with McCarty all year, at the point that people start to forget to notice that big yellow stripe on his bumper denoting him to be of rookie status. There it was to me in an instant as verification of what we've been saying all year. An amazing class of young talented drivers challenging the seasoned veterans. It's made for amazing racing all year, and it's obvious after the tour released it's 2022 season schedule earlier in the day, that next year promises to be even better. But first and foremost, let's again congratulate the 2021 season champions. Bobby McCarty and Carson Kvapil would not be denied tonight. Our hats are off to you, not only for taking it to 'em tonight, but for the work you put in all season that paid off when it mattered most.
Our Blue Collar Racer Of The Week nod goes to…well let me tell you, this one wasn't easy. We watched Deac McCaskill fight hard all night to finish up front in the den of wolves that was the field tonight, and Mason Diaz also, who fought his way to the front toward the end. Daniel Silvestri came from the farthest back, fighting his way through the field all night, to have a shot at it at the end. But in our eyes, the team and driver that worked the hardest to come home toward the front of the field for a great, improbable finish was Carter Langley. Langley, not of his making, was involved in a number of incidents throughout the race, but he and his team kept fighting back, netting them a great sixth place finish, despite having to restart in the back of the field more than once. A feat that truly defines what our recognition is all about. Working to your greatest ability, against any odds, netting a successful outcome. Our hats are off to you as well Carter Langley and team, for on this night, defining the term, "Never Give Up".
And finally, we want to humbly state our deep gratitude to the CARS Tour for their outstanding hospitality. To Jack McNelly and his outstandingly welcoming and professional staff, we want you to know that we can't thank you enough. We appreciate all the hard work you do to make the CARS Tour the most prestigious and competitive in our region, and we can't express the full excitement we have for the next season to come. Thank you for everything you do.
What a night! It leaves us a little sad that this was it for this year for the CARS Tour, but after a season like that, how can we not look forward to the future? Until next week, we wish you all the best. See You At The Track!
Tags
Austin Thaxton
,
Bobby McCarty
,
Brandon Pierce
,
Brandon Willard
,
CARS Tour
,
Carson Kvapil
,
Carter Langley
,
Conner Jones
,
Connor Hall
,
Connor Mosack
,
Cory Dunn
,
Craig Moore
,
Daniel Silvestri
,
Deac McCaskill
,
Jack McNelly
,
Jared Fryar
,
Jeff Batten
,
Joe Valento
,
Jonathan Shafer
,
Justin Crider
,
Justin Johnson
,
Kaden Honeycutt
,
Kodie Conner
,
Layne Riggs
,
Mason Diaz
,
Matt Craig
,
Mike Looney
,
Mini Tyrrell
,
Ryan Moore
,
Sam Yarbrough
,
South Boston Speedway
,
Taylor Gray