SOUTHEAST SUPER TRUCKS CELEBRATE 10 YEARS OF COMPETITION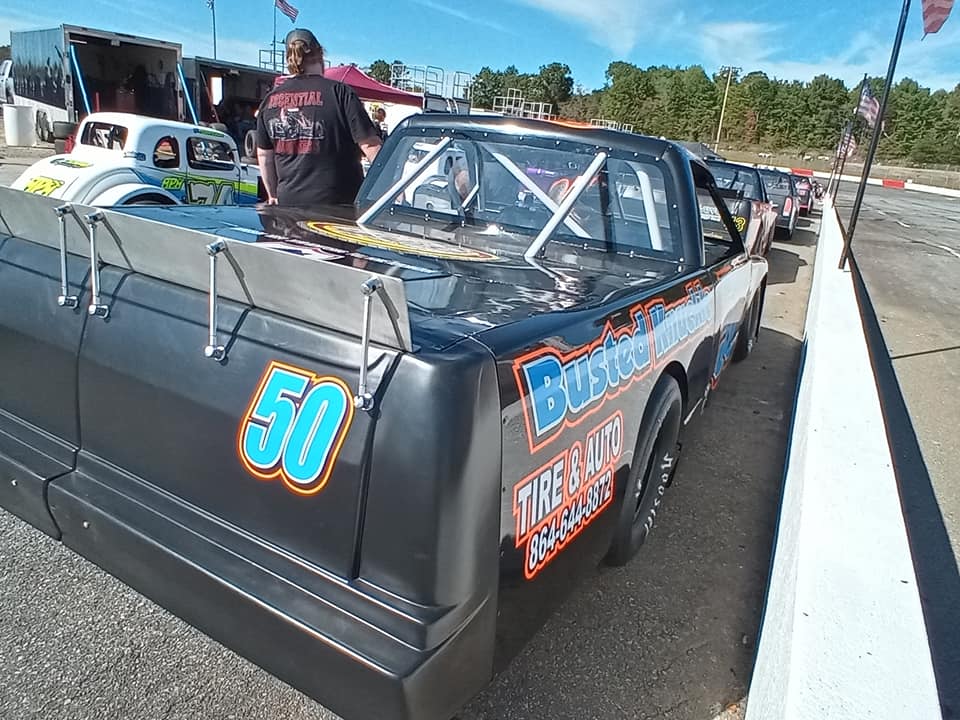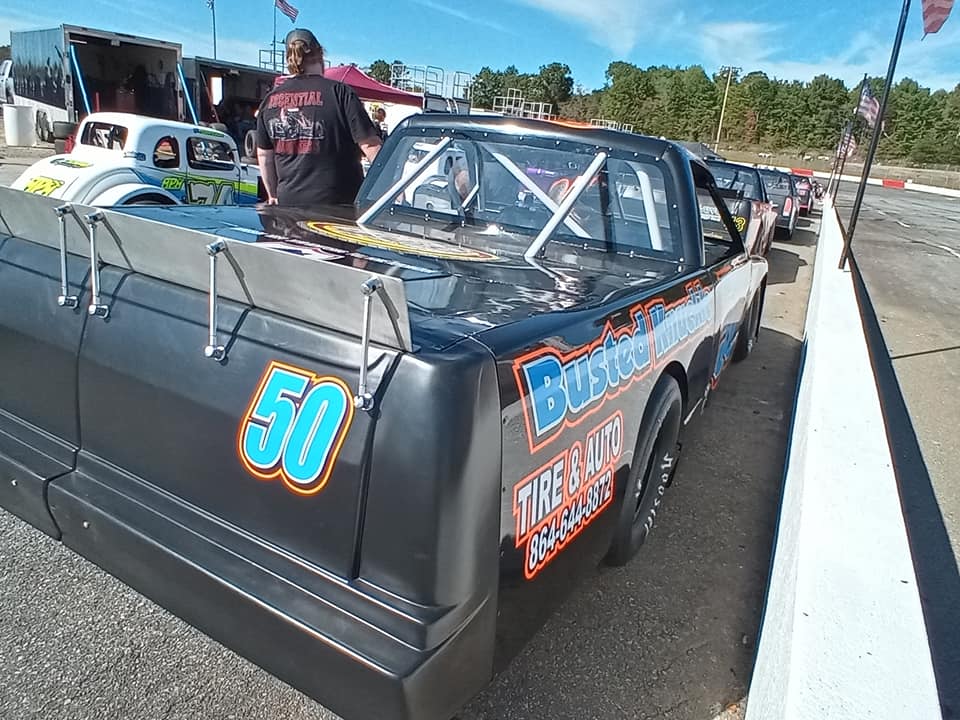 When we started Short Track Report this year, our stated goal was and is to highlight the best that short track racing has to offer in our region. It's a tougher goal than you think, as the Southeast, or in particular the central east coast region, is located in the heart of NASCAR country. So naturally, from the very beginning, our region has been rich in local short track competition. Some of the tracks here have histories that reach back to the very beginnings of weekly short track racing. When you mention Bowman Gray Stadium and Hickory Motor Speedway, this is the region of which we speak. As a matter of fact, the track history is so deep that short tracks have fostered fan bases that are truly dedicated to their local area's tracks. And through the last decade, as attendance dwindled, that competition has gotten even more fierce. In my era, during the late 70's through today, that wasn't so much the case. Even though we of course were dedicated to our home tracks, we made it a point to visit all the area's tracks, especially as they had their big events, and tracks were smart enough to spread those shows apart to limit competition with the other venues in their area. They knew that this way, everyone would have great crowds for their highly promoted events.
But in the last decade or so, with attendance dwindling, the tracks went to competing with each other, and that is where we find ourselves today. But, times are changing. And we have foreseen it. We have said all year that short track racing is going through a huge resurgence, and we've seen it confirmed this year over and over. And as we've stated, it's due in large part because of a new generation of race fan that have joined the die hard fans that never left. We recognized this early as we are part of these two groups. We represent the fan from NASCAR's pinnacle years, and the young fan that's joined them, both sharing an immense love of our sport. But also attributing to the new growth of short track racing, and especially in our region, is the emergence of strong tour racing in our area. At the perfect time to contribute to our region's regrowth, the CARS Tour has hit it's stride and has become the premier Late Model touring Series, not only in our area, but perhaps the whole country. And the SMART Modified Tour has been reborn to great reception from the central east coast racing fans, rebuilding the Modified contingent here. At the same time, The Carolina Pro Late Model Series and the Carolina Crate Modified Series was born as the quintessential development series, from which the former mentioned tours will be able to pull future talent from. It's like the perfect storm.
Never in the history of racing in our region, a history that encompasses weekly short track racing beginnings, have we seen the area so rich in elite racing tours. Our regular readers know that added to the rich local track history our area is fortunate to have, we are big supporters of the racing tour, and for many reasons. They breed racing champions that can compete on a varied level of racing venue, breeding diverse drivers who become masters of all types of racing surfaces and conditions. And this can only be good for the driver who's goal is to reach the upper echelons of racing. It's common sense that tours mold the drivers that the top tier divisions need to compete for championships in the highest levels of the sport. And so, we wanted to highlight the rich touring culture that is growing in our area, further adding to our already great region. Of course we were going to highlight our great local tracks, and to prove what I'm saying here, we knew there was no greater way to do so than to cover the emerging tours who visit all the best tracks in our region. We started with the SMART Tour to bring you the excitement of the reemergence of southern Modified racing, and we then brought to our readers the CARS Tour, as we know it as the best Late Model competition in the region. And shortly after we brought you extensive coverage of the new developmental tour, The Carolina Pro Late Model and Crate Modified Series. All of these great series' compliment a racing region like no other in the country. But we had one more Series we wanted to get too. We filled our calendar with the best competition, but to complete it, we knew there was one more introduction we wanted to do. Because, while Jack McNelly was restructuring the CARS Tour into the premier tour it is today, and before the Modifieds reemerged to take their rightful place, and before the Carolina Pros were even born, former Super Truck competitor Jeff Myers wanted to find a cost effective way for the Super Truck competitors in our region to compete.
He saw the downturn in the economy and the effect it had on his fellow competitors as well as himself, and he moved to do something about it. So, he put together a rules package that encompassed not only the newer competitor, but also allowed the older trucks that built the Super Truck divisions to compete competitively. Their stated goal was to be the most affordable avenue for Late Model Super Truck teams to go racing. But they didn't stop there. They also added a Limited Late Model Series, Legend Car Series, Bandolero Series, and even an awesome Vintage Outlaw Series. And so now, what you have is a fan and track promoter's dream. Five great cost effective racing series in one package that we found makes for one great racing show traveling to many of our great regional tracks. And so we wanted to introduce them to our readers and fans, the lovers of great short track racing, and to announce that in 2022, we have added this great Tour to our extended coverage. And we wanted to do it at the best opportunity possible, and we couldn't think of a better way than to visit this great Series at Tri-County Speedway on their 10th Anniversary Championship event. The weather couldn't be better for this great event, and as we arrive, the first thing we noticed was the full infield of competitors. There is no lack of talent here today. And so as the pre race ceremonies came to an end, and the invocation given by Series Chaplain Tyler Williams, and the National Anthem played, we are ready to sit in on all the action, so, Let's Go Racin'!
CAROLINA VINTAGE RACERS FEATURE
If the five divisions weren't enough, the Tour has added to this event a race for the Carolina Vintage Racers group. The # 2 of Danny Toney started on the pole, with the # 35 of Bob Wallace starting on the outside. Wallace would go on to dominate the race, nearly lapping the entire field. Carroll McKinney in the # 16 hot rod would try to keep up, but would ultimately cross the line second. To note however, this group races for trophies and not purses, and their sole purpose is to save and race these vintage hot rods as a tribute to their great past. And so they are capped on wins, and today, the highlight was on McKinney's hot rod, and he was awarded the trophy for the event. The Carolina Vintage Racers want to highlight every driver on their roster. Also to note is this group is actually two divisions – Stock V8, which most of the racers compete with, and a 6 Cylinder class, which on this day was won by # 98 Howard Scruggs driving his 1951 Hudson Hornet.
SOUTHEAST VINTAGE OUTLAWS FEATURE
In the Southeast Vintage Outlaws feature, Eddie Gilbert in the # 95 would start on the pole, with the # 4H of Dennis Hinkle starting outside. In a near repeat of the Carolina Vintage Racers feature, Gilbert would proceed to lead every lap and takes the checkered flag with ease over second place # 8 Bob Hopeman. The # 98 of Robbie Lewis would cruise around the track to lock up the 2021 Vintage Outlaws championship.
SOUTHEAST BANDOLERO TOUR FEATURE 1
The Southeast Bandolero division saw the # 79 of Neal Dulin starting on the pole, and looking to make up the improbable amount of points to catch leader # 13 Kaleb Bradley. Speaking of Bradley, his brother, Jacob, started on the outside of Dulin, and as the race commenced, Dulin would get challenged numerous times by both Bradley brothers and the # 06 of Olivia Murray. But when all was said and done, Dulin would get the victory over points leader Kaleb Bradley. Just one more step to make up the huge points gap.
SOUTHEAST BANDOLERO TOUR FEATURE 2
By way of winning the first race, Dulin finds himself starting on pole once again, this time in front of Kaleb Bradley. Dulin would again fire off with a fantastic car. The race would go mostly incident free, but with just four laps to go, the race was marred by a horrifying crash involving the points leader in Kaleb Bradley, # 4 Mitchell Flatter, # 44 Mason Lutz, and the # 55 of Mardy Roberts. Fortunately, everyone was able to walk away. But due to the extensive clean up and time winding down, Neal Dulin would pull off the impossible by sweeping the night and winning the Southeast Bandolero Tour championship by just 8 points over Kaleb Bradley.
SOUTHEAST LEGENDS TOUR FEATURE 1
In the Southeast Legends Tour feature, points leader # 2 Austin Thompson started on pole with Tri-County regular # 90 Daniel Wilk starting second. As the green came out, the field of 26 immediately got to work, amazing the crowd at how fast these mighty machines can go. Thompson and Wilk would battle it out for a while, but in the end, the home track favorite in Wilk would get the job done just ahead of Thompson.
SOUTHEAST LEGENDS TOUR FEATURE 2
Fan favorite # 24 Jadyn Daniels inherited the first spot in this one with the # 55P of George Phillips rolling off alongside. The race would immediately be red flagged as almost half the field piled up coming off of turn 2. Everyone would be able to roll away except for the # 07 of Jesse Hilger, # 19 Alex Urbina, and the # 43 of Joshua Horniman. When push came to shove, accomplished Legend driver # 67 Cameron Bolin would find himself in victory lane over Daniels. Austin Thompson would finish fifth and would ultimately lock up the 2021 Southeast Legends Tour championship.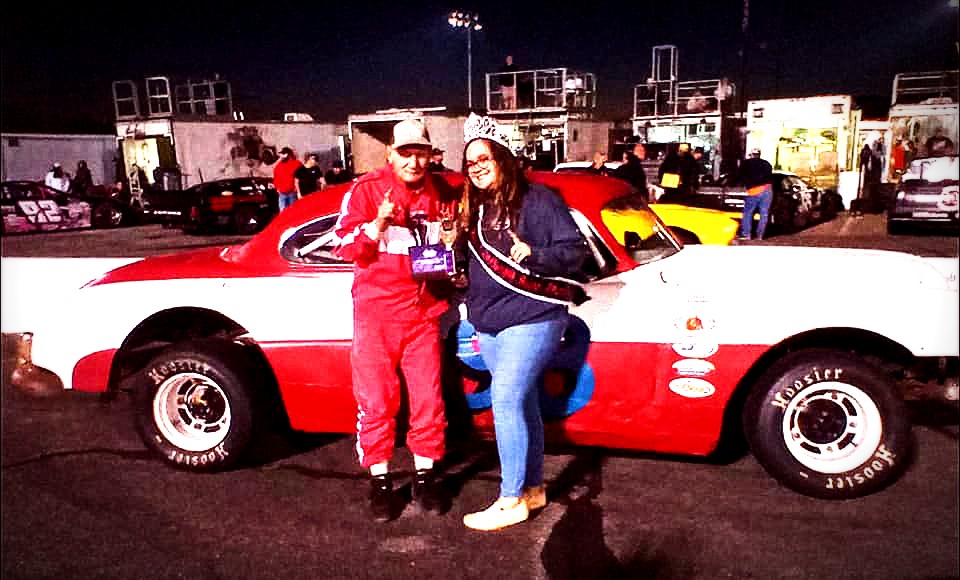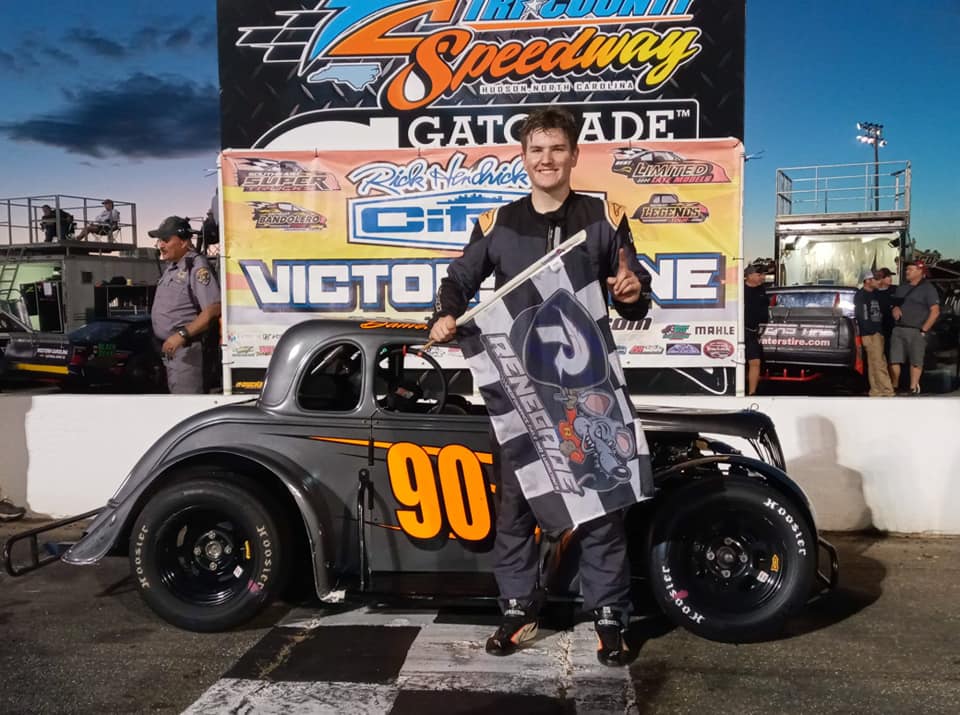 SOUTHEAST LIMITED LATE MODEL TOUR FEATURE 1
Tim Lollis in the # 50 hot rod started on the pole with Chris Phipps in the # 37 starting second. Lollis would lead early, but points leader DJ Canipe in the # 29 would find himself out front in no time. Numerous cautions slowed the event, but in the end, it would be Canipe finding himself in victory lane, widening his points lead heading into the second race.
SOUTHEAST LIMITED LATE MODEL TOUR FEATURE 2
The # 12 of Eric Wallace inherited the pole for the second Limited feature, with Tri-County regular # 27 Eugene Norton in second. They would quickly fall however as Canipe and the # 92 of Taylor Nesbitt-Campbell battled hard for the lead throughout the entire race. After numerous close calls, Nesbitt-Campbell took the checkered first with Canipe right behind, making Canipe the 2021 Southeast Limited Late Model Tour champion.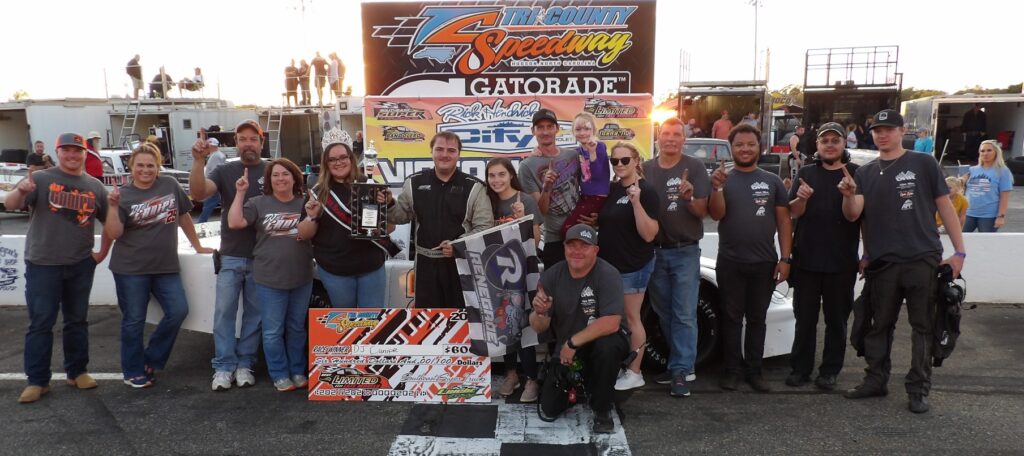 SOUTHEAST SUPER TRUCKS FEATURE 1
Accomplished racer # 3 Marty Ward found himself on pole for the first Truck race with Josh Goble in the # 65 bringing a little Tri-County flavor to the front row alongside. The race began hot and heavy with championship contender # 88 Lee Tissot wrecking out early. Up in the front, points leader # 6 Clark Houston would take the lead early and would take a run away victory to start off the night.
SOUTHEAST SUPER TRUCKS FEATURE 2
Ralph Carnes in the # 49 Truck would lead the field alongside Jamie Barbrey in the # 21 for the start of the second race. After a wild start, things would calm down for the most part as Houston would start to make his way through the field and took the lead with ease before halfway. After that it was the Clark Houston show as he would cruise to sweep the night and would ultimately lock up the 2021 Southeast Super Truck championship.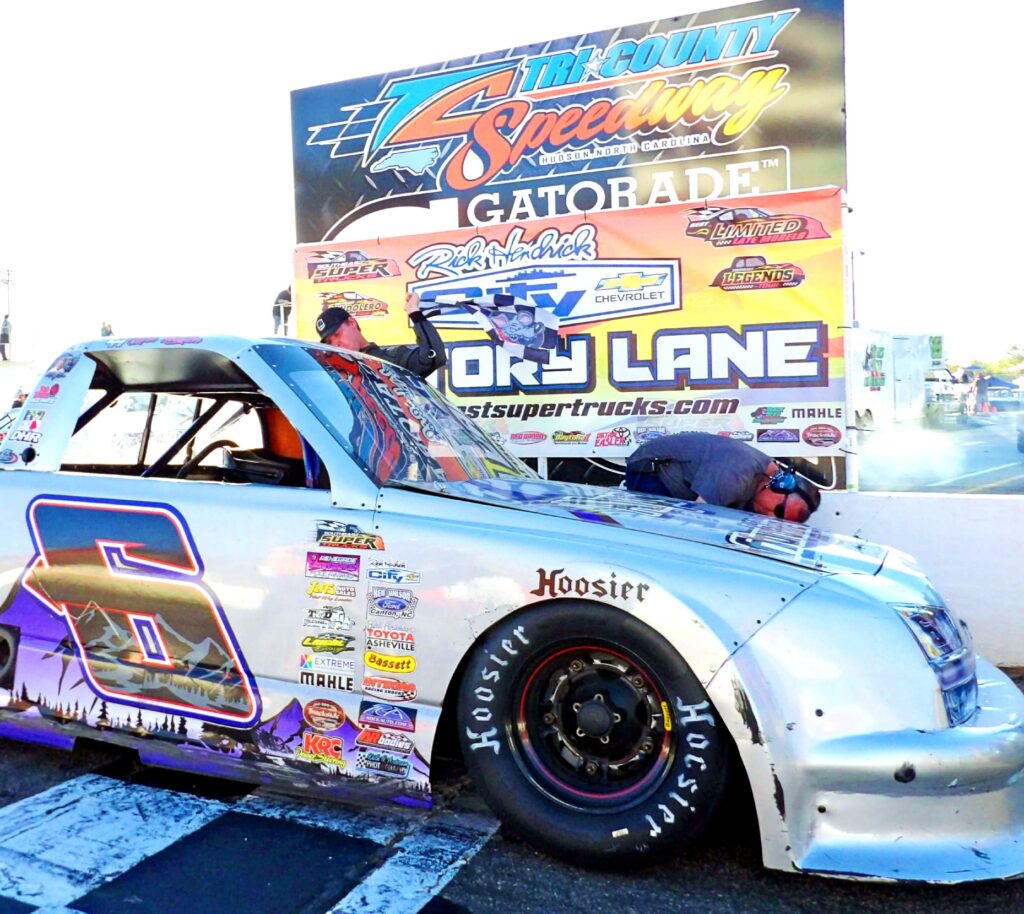 MY TAKE
What an amazing action packed show! We knew we were in for a great night of racing but honestly this Tour was more than we expected. The fields were full, and the racing was exciting. And in the end, we got to see Clark Houston take the Championship in amazing fashion. And yes, that was Andy Houston's kid, and it's true, sometimes the apple really doesn't fall far from the tree.
We would like to thank Jeff Myers and his great staff of professionals for their outstanding hospitality and access to their amazing Series, and we come away really excited for 2022 and looking forward to adding them to our extended coverage and following the Tour for a full racing season. With a show this big, it took a lot of contemplation to choose our Blue Collar Racer Of The Week. Also we are sorry for the delay in releasing our choice, but it really goes to show how tight the points are in all the Tour's Series, as it took them awhile to sort it all out. That's just an indicator to how tight the titles were this year in some of the divisions. And the points in one class was crucial in our announcement because…well, we wanted to give full credit to our winner from this event. And due to his determination and hard work, Bandolero driver Neal Dulin overcame huge odds to win both of his events, and in doing so, made up the large deficit he needed to win his first Championship, taking the Title in the Southeast Bandolero Tour. We just couldn't deny this young man's accomplishment this week, and we wanted to wait until the points came in to be able to fully convey what a great accomplishment it truly was. In the meantime, we reached out to young Dulin to get his thoughts on it all. "Feels awesome, a whole lot of work met a little bit of luck."- Neal Dulin. We couldn't have said it better.
Championships are no small matter, as we heard also from newly crowned Legends Champion Austin Thompson. "This year has had the highest of highs and the lowest of lows. We have taken cars to the track all year capable of winning. We just lost our luck halfway through. We set our goals to win the Championship, and thankfully, in the end, we came out on top." We also talked to Clark Houston on his Championship run after it was evident he had sealed the deal after his sweep here in Tri-County: "It's really cool to be able to come out here to our home track, we've always had great success out here, and Casper and Ashley brought me a really good piece, and we put her on the pole, won both races. Really couldn't have asked for anything more."
Congratulations to all the Champions on the Southeast Super Trucks 2021 season- Southeast Bandolero Champion Neal Dulin, Southeast Legends Champion Austin Thompson, Southeast Limited Late Model Champion DJ Canipe, and Southeast Super Trucks Champion Clark Houston. And finally, we would like to dedicate this coverage article to Southeast Vintage Outlaw Champion Robbie Lewis who passed away just days after clinching the season title. He didn't feel good the day of the event, but no one was going to stop him from competing this night. And we fully understand it, as the love of short track racing for those like us cannot be quenched. It is at the top of the list of what makes living great, and when you love something that much, your dedication to it will match. See You At The Track!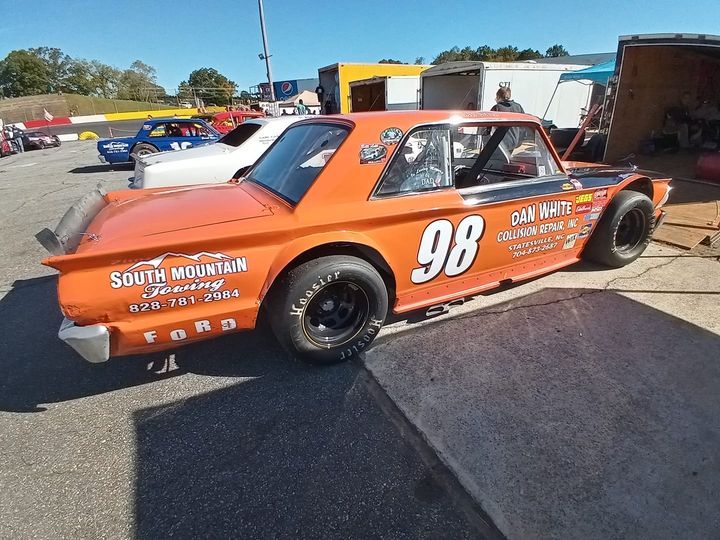 Tags
Alex Urbina
,
Andy Houston
,
Austin Thompson
,
Bob Hopeman
,
Bob Wallace
,
Cameron Bolin
,
Carolina Vintage Racers
,
Carroll McKinney
,
Chris Phipps
,
Clark Houston
,
Daniel Wilk
,
Danny Toney
,
Dennis Hinkle
,
DJ Canipe
,
Eddie Gilbert
,
Eric Wallace
,
Eugene Norton
,
George Phillips
,
Howard Scruggs
,
Jacob Bradley
,
Jadyn Daniels
,
Jamie Barbrey
,
Jesse Hilger
,
Josh Goble
,
Joshua Horniman
,
Kaleb Bradley
,
Lee Tissot
,
Mardy Roberts
,
Marty Ward
,
Mason Lutz
,
Mitchell Flatter
,
Neal Dulin
,
Olivia Murray
,
Ralph Carnes
,
Robbie Lewis
,
Southeast Bandolero Tour
,
Southeast Legends Tour
,
Southeast Limited Late Model Series
,
Southeast Super Truck Series
,
Southeast Vintage Outlaw Series
,
Taylor Nesbitt-Campbell
,
Tim Lollis
,
Tri-County Speedway
,
Tyler Williams